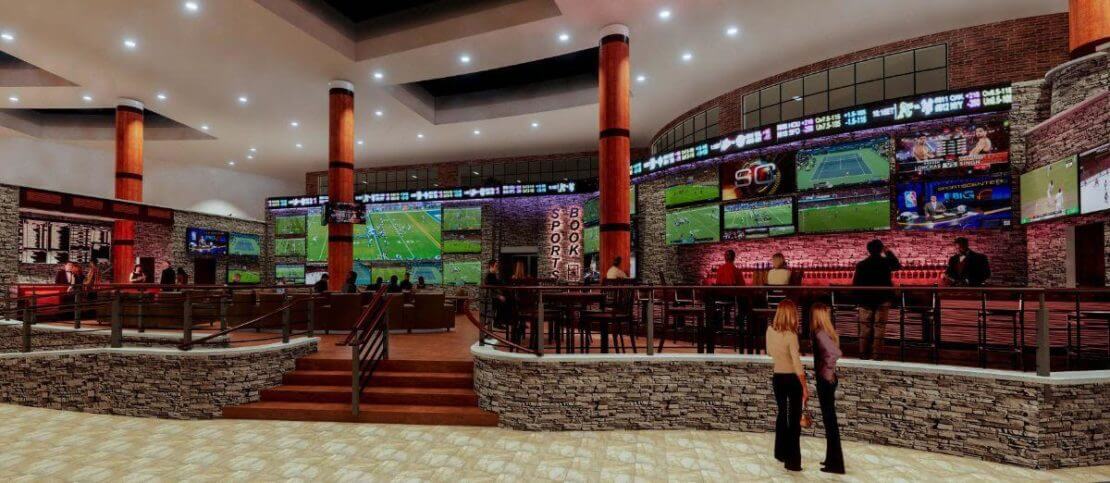 The legal US sportsbook industry continues to expand at an accelerated pace with almost half the states in the country offering sports betting in some form. Driving that growth is the launch of multiple mobile sportsbook apps.
The biggest players in the industry such as FanDuel, DraftKings, BetMGM and William Hill have made some significant inroads when it comes to the app they each offer to bet on all the games.
The next major advancement in technology will allow sports bettors to place those wagers through their big screen television. Dish Network as a major satellite provider has teamed up with DraftKings as a major sportsbook to pilot this endeavor.
Presently, Dish Network has more than 11 million satellite TV subscribers. The company has identified seven different markets across the nation to launch this program. Through the use of an in-house set-top box, sports bets could be made in conjunction with the DraftKings sportsbook app.
The seven states that are included in this program would be:
 Colorado
 Illinois
 Iowa
 Indiana
 Michigan
 New Hampshire
 New Jersey
There is still a process involved to place a bet that includes a text message to complete the transaction through DraftKings. Legal issues need to be resolved to take things one step further. The ultimate goal would be to place a sports wager through the use of a TV remote control.
This new system is viewed as a step in the right direction in giving legal sports bettors the ultimate in convenience when it comes to placing actual wagers.
The strategic partnership between Dish Network and DraftKings is committed to further integrate the entire sports betting process. They are aiming to provide a "first of its kind" experience that could be expanded to more customers over time.
Since legal sports betting is still relatively new in the US, further advances to mirror certain European markets will take time.
Yet, through the use of a mobile betting platform, current ease of use ranks rather high among all the major players in the US sportsbook industry.
However, there is still quite a bit of demand to make the TV betting experience more interactive. Today's sophisticated players are looking for even more ways to get in on all the betting action. Being able to bet on any game you are watching on TV from that TV could be a high-value option.
Major media outlets continue to integrate sports betting data into regular sports broadcasting. Online platforms are designed to display betting odds along with game stats and scores.
Flutter is the parent company of FanDuel. It has released estimates that tag the US betting market as a $20 billion-dollar industry by 2025. This compares with a global betting market that is projected to reach $155 billion in by the end of 2024.
With this high rate of growth, the sports betting industry is also taking a progressive stance towards combatting the rise of problem gambling. This will shape the future of how bets are placed moving forward.