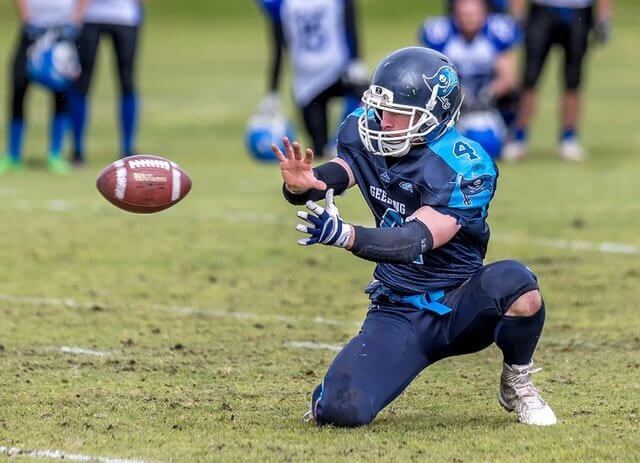 More and more international corporations are looking to grab a piece of the rapidly expanding US market for legal sports betting. Recent acquisitions, strategic partnerships, and corporate mergers bear this out.
Catena Media is an internet marketing company based in Malta. Founded in 2012, the company competes within the casino, sports betting platforms (read our BetBull Review to get a better idea), and financial segment through online media properties that specialize in lead generation.
With more than 400 employees, Catena Media is a global entity that has established a strong business presence in a number of markets worldwide. Part of the company's current expansion plans are geared towards a stronger share of the market in North America and more specifically the United States.
To fuel this growth, Catena Media recently announced plans to acquire Lineups.com for $39.6 million. Company CEO Michael Daly made the following comments as part of an official press release:
"The acquisition of Lineups.com strengthens Catena Media's leading position in the growing US betting market with a complementary product that fits perfectly into our existing US portfolio. It gives us a second, even stronger, national sports betting affiliation site, alongside thelines.com."

He went on to add:
"This will allow us to capture more market share across North America, as well as to take advantage of shared tools across multiple Catena Media sites. Sam Shefrin, the seller and founder of Lineups.com, will bring his industry and technology focus to the Catena Media team and will work with us for the near future as an exclusive consultant to the business."

Lineups.com specializes in player and game statistics through an all-inclusive platform. This covers every major professional sports league as well as fantasy sports. This service provides betting advice, relevant betting trends and other pertinent data related to the sports betting industry.
Read about sports betting in more states

The accelerated growth of the regulated sports betting market has helped to boost the site's overall traffic. In 2020 alone, the site generated $7.5 million in profits. As part of Catena Media, it has been estimated that Lineups.com will account for 10% of the overall revenue.
This acquisition's impact is expected to increase to an even higher rate as more and more states launch legalized sports betting within their borders. Financial specifics tied to this deal note that the $39.6 will be paid over three increments.
The upfront payment was $25 million. One year after closing, another $9.6 million will be paid. The final $5 million is due at the start of Year 2.
An interesting clause in the contract is tied to sports betting in New York. If that state expands into legal mobile sports betting during the first three years, Lineups.com would receive an additional $500,000 in compensation.
As mentioned by Mr. Daly, Catena Media's initial acquisition in the US sports betting industry was the site thelines.com. This online media property offers a similar service to US sports bettors.
Site content covers every major US betting sport as well as the industry as a whole. This includes betting strategies and tips, breaking news in the world of sports and advertising for the market's biggest sportsbooks such as FanDuel and DraftKings.