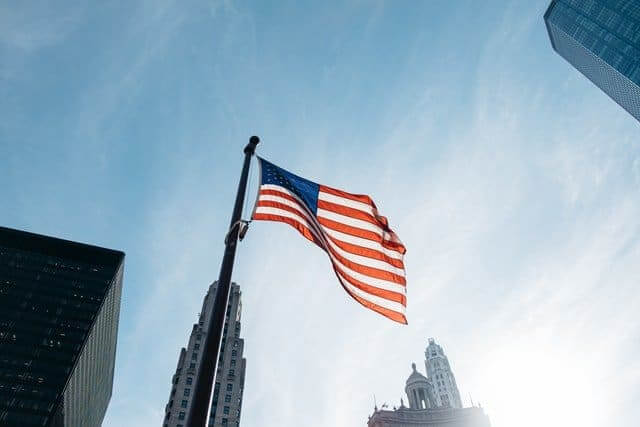 The number of states offering some form of legal sports betting continues to expand with each passing year. Heading into 2022, more than 30 states and the District Columbia are on the list.
Retail sportsbooks housed in land-based casinos, race tracks and other gaming venues provide the most immersive atmosphere for betting on the games. However, online sports betting through mobile sportsbook apps are driving industry growth.
To date, more than half of the 50 US states do not offer legal online sports betting. This void presents a tremendous opportunity for the future expansion of mobile sports betting apps.
Jump to
Major Online Markets for Expansion
One major online US market that has gone live in January are New York sportsbooks. As home to a number of professional sports franchises, the Empire State could quickly grow into a major online sports betting market in a relatively short amount of time.
Case in point for rapid growth is New Jersey as a neighboring state. The New Jersey sportsbooks were one of the initial expansion markets for legal sports betting outside of Nevada in the summer of 2018.
Less than four years later, New Jersey is the biggest market in the US according to its monthly sports betting handle. Monthly betting volume exceeded $1 billion in September, October and November of 2021. December should make it four-straight months once the actual gaming numbers are released.
The immediate financial boon for New York lies in the fact that close to 20% of New Jersey's monthly sports betting handle can be tied to New York bettors.
Latest Hollywood Casino News
Florida is another major market on track to offer legal online sports betting in 2022. A new tribal gaming compact with the Seminole Tribe paved the way for a launch in 2021. However, that rollout was short-lived due to various legal challenges.
If those legal issues can be resolved, Florida would quickly grow to become another major market for legal online sports betting this year.
Two more major markets in the US would be Texas sportsbooks and California sportsbooks. The chances of either state going live with legal sports betting in 2022 remain up in the air. California is moving forward with a planned state voter referendum in November and Texas is gaining more and more support from in-state lawmakers.
Other US Markets for Legal Online Sports Betting
Everything remains in place for Maryland legal online sports betting and Louisiana sportsbooks to go live in the coming weeks.
As for Ohio sportsbooks, the situation ended in 2021 with the state passing legislation for legal sports betting. This includes provisions for online betting through partnerships between land-based casinos and mobile operators. The current timeline points to a launch by the end of this year.
Arkansas sportsbooks are in line to become one of the next legal markets for online sports betting. The recent approval by the Arkansas Racing Commission has set the stage for a relatively fast launch. Final approval by the state's Legislative Council could come as early as Jan. 28.
Other states on the list include Kentucky, Massachusetts, Mississippi, Missouri and North Carolina. Of the five, legal online sports betting has the best chance to go live in Mississippi by the end of this year.