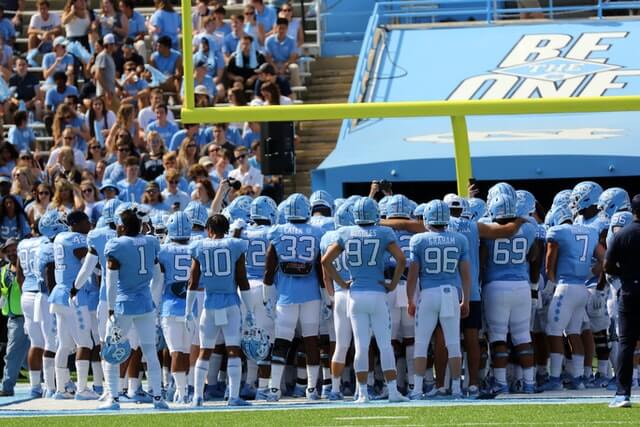 Both North Carolina and South Carolina were in the headlines recently for legal sports betting news. North Carolina lawmakers are facing a looming deadline to get a deal done. South Carolina lawmakers have already packed it in for the year with no deal in place.
Jump to
Legal Sports Betting in North Carolina
Sports betting in North Carolina is legal but on a very limited scale. The proper laws were put into place to allow retail sportsbooks in two in-state tribal casinos.
A serious push to expand those laws to include legal online sports betting has been underway. The state Senate had already approved SB 688 last August. State Governor Roy Copper has already indicated that he would sign joint Senate/House bill into law.
The issue at hand lies in the North Carolina state House. The current legislative session began on May 18, but to date, no serious action has been taken on the measure. While support for legal online sports betting is strong, time is not on lawmakers' side.
As of mid-June, the House Judiciary had yet to put the bill on its agenda. This is just the first step of the process to get something done. The legislative session in the state comes to a close on June 30.
Under the provisions of SB 688, up to 12 mobile sports betting licenses could be issued. The proposed tax rate on mobile sports betting revenue had been set at a favorable rate of just 8%.
Proponents of legal mobile sports betting are taking a proactive stance in getting something done. State Representative Jason Saine has decided to assume the leading role in expediting the matter.
One possibility to move the matter forward is an increase in the tax rate on revenue to 14%. Another idea is to impose a larger licensing fee for potential mobile sportsbook operators. That fee would increase from $500,000 to $1 million.
Lawmakers in the state House are looking to maximize the overall financial return. Early estimates based on the Senate bill were between $8 and $24 million on an annual basis. Lawmakers in the House would like to double that figure to ensure a positive vote by the June 30 deadline.
Legal Sports Betting in South Carolina
Legal sports betting in South Carolina will have to wait at least one more year. House Bill 5277 did make some positive movement forward. However, the 2022 legislative session came to an end without a vote on the matter.
State House Representative William Herbkersman introduced the bill as one of the biggest proponents for legal sports betting in South Carolina. Both retail and online sports betting would have been legalized under the provisions of HB 5277.
He believes that 2022 being an election year for many state House members derailed his efforts. Sports betting was put on the backburner to focus on efforts to get re-elected.
HB 5277 did have bipartisan support when it was first introduced back in April. This support could set the stage something to finally get done in 2023.