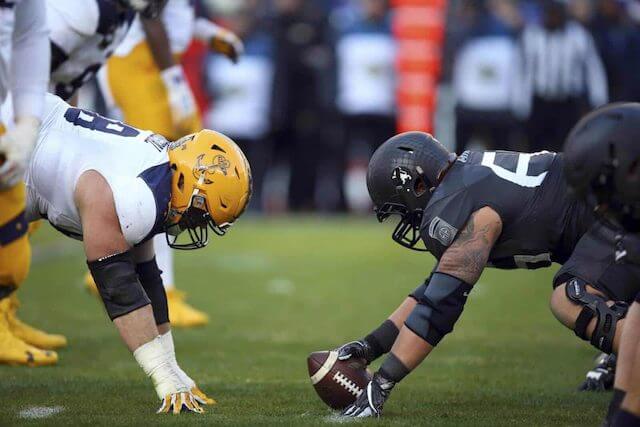 Virginia became the latest state to offer legal betting on sports with the launch of the FanDuel Sportsbook app on Thursday, Jan. 21. The popular US sportsbook was the first to secure a license through the Virginia Lottery as the regulatory body in the state.
FanDuel also announced that it has formed a strategic partnership with the NFL's Washington Football Team as part of the initial licensing process.
The official statement from the state lottery included the following comments:
"The first mobile sports betting permit has been awarded to FanDuel through its partnership with the Washington Football Team, which was granted 'substantial and preferred consideration' by the Virginia General Assembly. Decisions on additional permit awards are imminent."
While FanDuel may be the first to market in the Commonwealth, it will have company by the time this year's NFL Super Bowl rolls around on Sunday, Feb. 7. The state lottery went on to comment:
"We anticipate more than one sportsbook will be in a position to begin accepting legal wagers from Virginians in time for the Super Bowl on Feb. 7."
A few of the other books on the list include:
 DraftKings
 BetMGM
 William Hill
 PointsBet
The actual list has yet to be finalized but there could be as many as 12 mobile operators in Virginia in the coming months. The law states that legal sports betting will be available online only in the absence of any land-based retail books. Land-based casinos are coming to Virginia but that is probably a year or two away.
Plans call for five casino locations across the state of Virginia. If any major professional sports franchise decides to build a new stadium in Virginia, that facility could also apply for a sports betting license.
The first attempt to bring legal sports betting to the state through the legislative process came up short in 2019. At that time, lawmakers decided to study the idea of sports betting and casino gambling a bit further.
Last year, the fact that Maryland and the District of Columbia were moving towards legal sports betting helped to jump start the legislative process.
Another big factor was a heavy lobbying effort from Dan Snyder as the owner of the Washington Football Team. The team is looking to build a new stadium in either Maryland or Virginia. Snyder wanted legal betting available that that facility once it was up and running.
Matching the Virginia Lottery, legal sports betting will generate much needed tax revenue for the state's general fund and more particularly education. The tax rate has been set at 15 percent on all gaming revenue generated by any legal sportsbook.
One of FanDuel's selling points is a quick turnaround on all payment requests. As CMO of the FanDuel Group, Mike Raffensperger stated:
"On FanDuel, in under 24 hours, if you asked for a withdrawal, we get it into your bank account. We take things like responsible gambling and consumer protections and making sure our customers are of age and playing within their means very seriously."