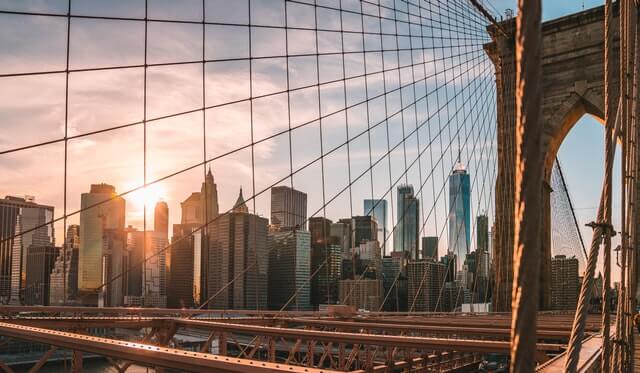 Anyone connected to the legal US sports betting industry knew that New York would be a major mobile betting market. However, it is safe to say that this market has already exceeded most of those people's expectations.
Towards the end of May, the New York State Gaming Commission reported that the state's legal sports betting handle for 2022 had reached $7.15 billion. This figure covers the timeframe from Jan. 8 through May 22.
Given that New York has a tax rate of 51% on mobile sportsbook revenue, this record handle has created a windfall for state and local budgets.
Jump to
New York Legal Sports Betting by the Numbers
Legal mobile sports betting in New York first went live on Jan. 8. The initial list of US-based sportsbook operators consisted of FanDuel, DraftKings, Caesars Sportsbook and BetRivers. Later that month, BetMGM and PointsBet joined that elite group.
The other two active operators in the New York market are Resorts World Bet and WynnBET. Bally Bet will be the ninth and final mobile sportsbook when it finally goes live.
To date, FanDuel has accounted for $2.76 billion in betting volume as the biggest operator. DraftKings is next on that list with a $1.73 billion sports betting handle. Caesars Sportsbook is a close third at $1.54 billion.
The total revenue figures for those three operators are equally impressive. FanDuel's total revenue stands at $226. 2 million. DraftKings has earned another $120 million in revenue with Caesars toping that figure slightly at $122.1 million.
When you add up the total revenue earned on that $7.15 billion sports betting handle, New York's cut at 51% totals $263 million. State Governor Kathy Hochul was more than pleased to release that particular figure in a recent public statement.
A much smaller cut was received from the 10% tax rate on retail sports betting in state. Going back to 2019, the only form of legal sports betting in New York was through retail sportsbooks located in land-based upstate casinos. The law was amened in 2021 to add legal mobile sports betting to the mix.
Read about sports betting in more states
Future New York Sports Betting Plans
Now cemented in as the biggest legal sports betting market in the US, where does New York go from here?
One of the biggest proponents for legal online sports betting was New York state Senator Joseph Addabbo. As the Senate Racing, Gaming and Wagering Committee Chairman, he released the following comments in a recent statement:
"The fact that we have already surpassed all other states in revenue in less than six months is a testament to the quality of the dedicated work to provide a credible product for the residents of New York. The record amount of tax revenue is already being invested in our schools, our youth sports programs and New York's problem gaming services."
Despite the early success, there are lingering concerns about the excessive 51% tax. In-state operators have already pulled back on promotional spending. DraftKings CFO Jason Park described New York as a "tough gross margin" state.
In response, state Senator Addabbo and state Assemblyman Gary Pretlow have already submitted new legislation. Each of those bills would increase the number of sportsbook operators in the state while also lowering the current tax rate on revenue.