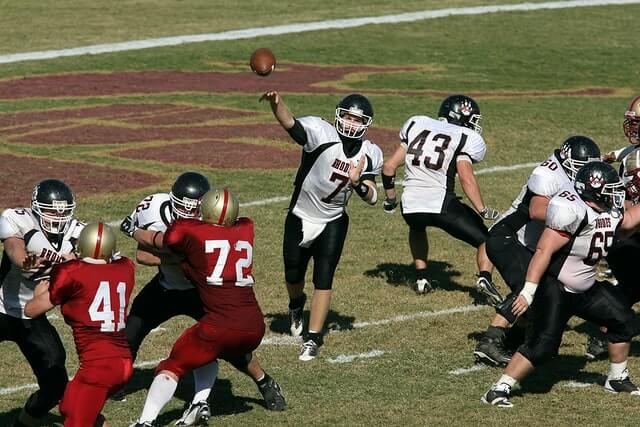 Kansas was one of the few states that was able to pass sports betting legislation in 2022. Governor Laura Kelly recently signing SB 84 into the law to begin the process of going live. A target date of Jan. 1, 2023 has been set with a possible earlier launch this year.
As part of the licensing process, US-based sportsbook operators can partner with in-state casinos to gain entry into the legal marketplace. Wasting little time, the first major partnership in Kansas has been put into place.
Jump to
Boot Hill Casino Makes First Move
Located in Dodge City, Boot Hill Casino has created the first casino-sportsbook partnership in the state. Just days after SB 84 was approved, Boot Hill added both DraftKings and Bally's Corporation as gaming partners.
Boot Hill Casino is one of four state-owned casinos in Kansas. It is also authorized by the state to add a retail sportsbook to its gaming venue. The other three gaming facilities with authorization are Hollywood Casino, Kansas Star, and Kansas Crossing.
Each of these four casinos can offer up to three online sportsbook skins through mobile betting apps. There is also a network of tribal casinos in Kansas. They would be able to offer legal sports betting as well through on-site retail sportsbooks.
The new Kansas law has  paved the way for legal sports betting tied to professional in-state sports teams. With Missouri as a neighboring state to the east, this could be targeting existing teams such as the NFL's Kansas City Chiefs and MLB's Kansas City Royals. Existing in-state sports properties include Kansas Speedway and Sporting Kansas City as a professional soccer team.
Other forms of legal retail sports betting in Kansas could take place through betting kiosks in bars, restaurants, and convenience stores.
The state's four casinos such as Boot Hill remain the primary source of sports betting in the Kansas market. That fact that digital sports betting platforms must be tethered to commercial casinos opened the door to the Boot Hill Casino partnership with both DraftKings and Bally's.
DraftKings and Bally's Expansion Plans
Based in Boston, DraftKings has quicky grown to become the second biggest US sportsbook operator in terms of market share. The company owns and operates both retail and mobile sports betting in 17 different legal states. The DraftKings mobile sportsbook app just went live in the Canadian province of Ontario.
DraftKings is already up and running in Illinois, Indiana and Iowa as three other major Midwest sports betting markets.
Bally's Corporation is another New England-based gaming company located in Rhode Island. This corporate footprint for legal sports betting is limited to Arizona, Colorado, Indiana, Iowa and Virginia. However, Bally Bet is in the process of going live in New York as the largest legal sports betting market in the country.
Bally's has an existing market presence with sports fans in Kansas City. This is through the company's Bally Sports digital media property located in that region.
Details of each company's partnership with Boot Hill Casino were not released. However, they will each have access to Kansas sports bettors statewide through their mobile sportsbook app.