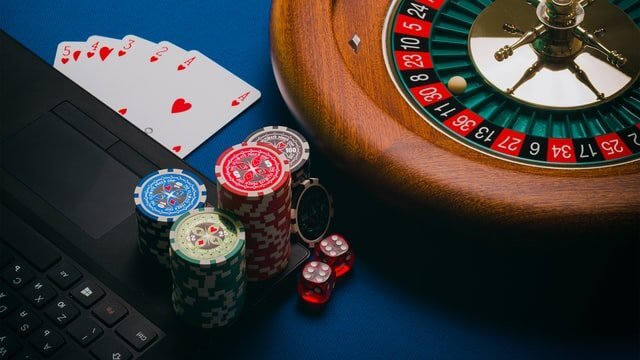 In two years, Iowa online sports betting has grown into a significant US market for legal online sports betting. The switch from in-person registration to remote access to online mobile betting apps this past January has really helped the cause.
Citing the tremendous success of legal online sports betting, the Iowa Gaming Association (IGA) is looking to add iGaming to the mix. This would legalize online casino gambling on slots, table games, and possibly poker.
Necessary Steps to Expand Online Gaming
This expansion would require approval from state lawmakers through the legislative process. The IGA is trying to lay the proper groundwork to add legal iGaming to the 2022 legislative agenda. Wes Ehrecke is the president of this association and the frontman in this effort.
He also already mentioned that it is too early to gauge how much support this initiative has. User convenience is one of the main reasons to move forward on the issue. Yet, there is concern about the impact on the current retail segment of land-based casinos in the state.
The casino industry in Iowa employs thousands of workers while also generating millions in tax revenue. However, more and more states with land-based casinos are considering the expansion into iGaming.
More arguments in support of iGaming note increases in gaming tax revenue and jobs in other sectors of the industry through technological innovation.
Read more online casinos information
Where is iGaming Legal?
New Jersey online casinos, Pennsylvania online casinos, and Michigan online casinos remain the biggest markets for legal online casino gambling in the US. The other two states are Delaware casinos and West Virginia online casinos.
Connecticut casinos recently joined that list with legal online sports betting and casino games going live.
Given the limited amount of states offering both online sports betting and casino games, it could be an uphill fight for proponents of both in Iowa.
However, the overall national climate towards legal online casino gambling is starting to change. The success of online sports betting is a driving force as is demand from consumers. Today's superior online gaming products are able to bridge the gap with what land-based casinos have to offer.
Opposition to iGaming in Iowa
Prairie Meadows CEO Gary Palmer is part of the vocal opposition to the expansion of online gaming. His company operates a casino, hotel, and racetrack in the state.
He noted that most his company's business with legal sports betting is booked online. Adding online casino games would cut into the profit of his retail sector.
Iowa first entered the gaming industry in 1991 through riverboat casinos. Over the years, the state has benefitted from more than $6 billion in tax revenue from the gaming industry. The overall impact of iGaming on the existing casino industry would be a major concern.
One argument in favor of expanding the current gaming laws is widespread acceptance of legal online sports betting. Certain forms of online gambling, such as poker, could be viewed as skill-based games.
Daily fantasy sports (DFS) site operate legally in the state. They are viewed as another form of skill-based gaming.