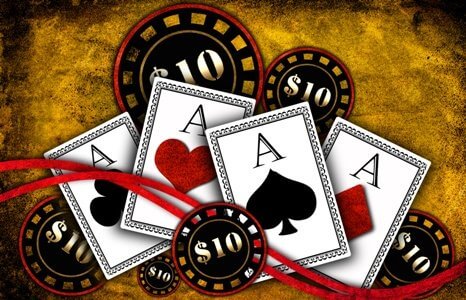 One of the rare industries that has experienced any positive effects from the coronavirus pandemic is online gambling. Avid gamblers flocked to real money online sites to try their luck or skill as land-based casinos were forced to shut their doors.
Most of those US land-based casinos are back up and running but interest in online options remains high. Even before the coronavirus took hold on a world-wide basis, gaming at online casinos was on the rise.
Industry insiders have always noted that younger players are drawn to the overall convenience. Trips to land-based venues cost money and take added time. Playing your favorite slot games, video poker titles and digital table games has never been easier. The explosion of Live Casino solutions with actual dealers utilizing online streaming capabilities have also aided in the rapid growth of legal online gambling.
The idea of investing in the future of online gambling was recently covered in a post on The Motley Fool online site. The overall contention is that even though certain online gambling stocks have posted impressive games, skepticism remains for long-term growth.
Three stocks mentioned in the piece were GAN Limited (NASDAQ:GAN), DraftKings (NASDAQ:DKNG) and Flutter Entertainment (LSE:FLTR).
GAN Limited is a B2B supplier of internet gambling software. The company has strong ties to land-based casinos in the US looking to expand into the online gambling segment.
DraftKings Sportsbook was one of the top choices among New Jersey sportsbooks, Pennsylvania sportsbooks, Colorado sportsbooks, and West Virginia sportsbooks. Its stock price has exploded since going public in April of this year. Recent expansion into online gambling apps has also driven up the company's stock price.
Flutter Entertainment is an online gaming conglomerate based in Dublin with popular online betting brands including Paddy Power and Betfair which have recently merged. The Stars Group is also part of this company due to a recent acquisition.
The upside to each of these company's position in the marketplace is growth potential in the US market. More and more states are offering legal sports betting along with casino gambling. The latest push is to offer both of these gambling services online.
DraftKings and Flutter Entertainment stand to post the biggest gains given the biggest growth potential. Right now, they can offer products and services to roughly 16 different states.
Companies with a strong land-based network of gaming facilities are also major players in the online marketplace. MGM Resorts (NYSE:MGM) was specifically mentioned by name. It has partnered with GVC Holdings to build sportsbooks and casinos in states with legal online gambling for both.
GAN Limited is one of the companies offering its software services to casinos such as MGM Resorts to add gaming capabilities online. IGT (NYSE:IGT) and Scientific Games (NASDAQ:SGMS) can also be added to this list.
One of the biggest concerns for specific stocks in this industry is fierce competition for the best sportsbook bonuses. This could be a winner-take-all proposition with mergers and acquisitions dictating the ultimate outcome. Along with competition, investors may have to lengthen their investment window to allow for significant market expansion outside those original 16 states.