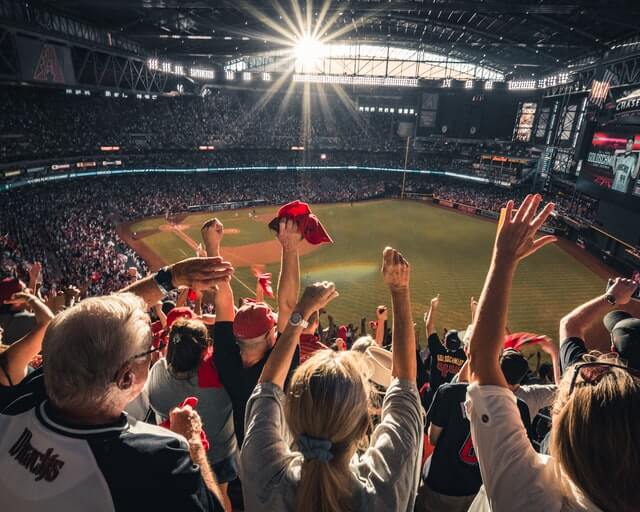 Hooters has always been a popular tourist destination as a national restaurant chain. Expanding its appeal to sports betting fans, the company is now looking to leverage its position in the entertainment and hospitality industry.
The new direction of the franchise is geared towards finding ways to incorporate legal sports betting into the promotional mix. By aligning Hooters with sports betting, more sports fans would gravitate towards various store locations in states with legal sportsbooks.
Jump to
Partnerships With DraftKings and PointsBet
The first step of the process was finding suitable strategic partners. Hooters has already forged business relationships with DraftKings and PointsBet. A key component of each partnership is developing in-house promotions tied to these popular sports betting brands.
Another aspect of this collaboration is incorporating these sports betting operators into Hooters national advertising campaigns. A large part of the company's marketing and advertising campaign is earmarked for TV adds to facilitate the promotional plan.
Sal Melilli is the CEO of Hooters of America. He emphasized the potential as follows:
"Our benefit is, again, already being a leader in the sports bar world being able to add to the experience of the consumer."
When it came to the partnerships with DraftKings and PointsBet, he went on to add:
"They'll do two things – one is the offer or the incentive in terms of placing the bet through our particular place. And then the second piece is the creative and the point of sale that then we can use from an exterior standpoint to market to our consumer, social media and the likes, and then internally they come in."
The Current Hooters Promotional Plan
To get things rolling, Hooters is currently promoting sports betting in 27 locations covering five different states with legal sports betting. Overall, the chain owns and operates 80 Hooters restaurants that are located in legal sports betting states.
An additional partnership has been established with BettorView. This company offers a service that allows retail locations to display sports betting odds on their TV's. This includes the ability to advertise sports betting promotions as well.
Melilli also stated:
"I would say we're definitely in the early innings of sports betting, right? And for our particular case, on the Hooters' side, we're such a destination place and we're such an experience that really it lent itself to be a natural fit for us and for sports betting partners."
The chain will not receive any direct revenue from legal sports betting. The primary opportunity is driving more sports betting customers into their various locations. By giving bettors a reason to watch and wager on the games at Hooters, it will impact the overall bottom line.
How much benefit these cross-promotions can provide remains to be seen. However, early results tied to February's Super Bowl and last month's March Madness for college basketball have been positive. The results were based on the initial 27 locations with sports betting promotional activity.
These results appear to be cause enough to expand the program to additional locations. Plans to enter other states with Hooters' locations and legal mobile sports betting are in the works.