Florida Lawmakers Give Green Light to Legal Sports Betting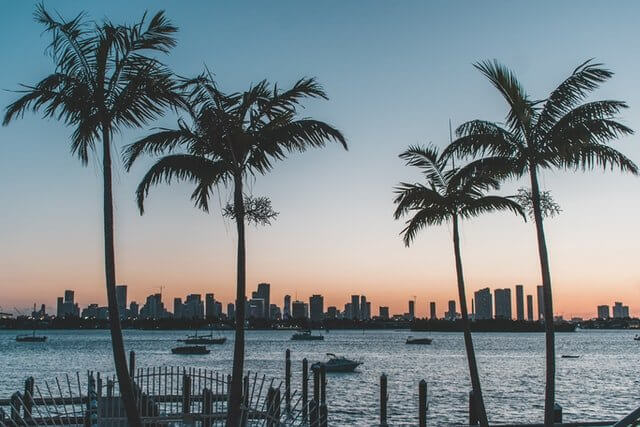 It appears that legal sportsbooks are coming to the Sunshine State after Florida's lawmakers approved legislation for regulated sportsbooks. An aggressive timeline for launch has been set with Oct. 15 earmarked as the date to go live.
This latest development is tied to a recent agreement between Gov. Ron DeSantis and the Seminole Tribe of Florida over a new Tribal Gaming Compact. Part of that agreement also paves the way for the addition of roulette and craps tables in existing land-based casinos.
The state's House of Representatives approved the measure on May,19 by a vote of 97 in favor and 17 against. SB 2-A now goes to the Department of the Interior for final approval by the Secretary. This 45-day process must be completed before the state can enact the new Tribal Gaming Compact.
The Federal Indian Gaming Regulatory Act requires this final step of the process. Any expansion of gambling must be approved according to tribal rules.
Once up and running, legal sports betting will be available for adults 21 and older at Seminole casinos in the state. This tribe owns and operates six Hard Rock Hotel & Casino locations throughout Florida. Locations include Brighton, Coconut Creek, Hollywood, Immokalee, and Tampa.
Mobile sports betting has also been approved. This will be operated online through pari-mutuel websites. The new compact calls for at least three online sports betting operators to work in conjunction with the terms of the new compact.

A few of the top candidates to fill those spots are FanDuel, DraftKings, BetMGM, and WynnBET. Mobile sports betting had been a sticking point throughout the negotiations between the governor and the Seminole Tribe when formulating a new agreement.
There are still a few formalities that must be taken care of before everything is finalized. The new compact still needs federal approval out of Washington DC. There is also the possibility of lawsuits tied to Amendment 3 of the Florida Constitution.
Amendment 3 states that any expansion of gambling must be approved through a voter's referendum. Assuming this does not present a serious challenge, the Oct. 15 launch date appears to be rather firm.
This is seen as a win-win for Florida and the Seminole Tribe. As part of this new 30-year Tribal Gaming Compact, the state will receive $500 million annually adding up to $2.5 billion in the first five years. This became a very strong selling point for legislative approval.
Currently, there are 22 states plus the District of Columbia offering legal sports betting in some form. A few more states such as Arizona and Maryland are going through the regulatory process ahead of going live.
With more than half the states expected to be up and running by the end of this year, industry analysts identified Florida as a key sports betting market along with New York, Texas, and California.
New York is moving forward with its expansion plans into legal online sports betting through mobile sportsbook apps. The issue remains stalled in both the Texas and California legislature for the foreseeable future.