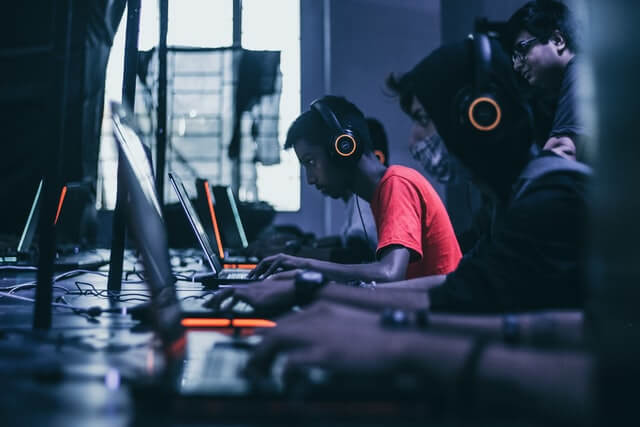 Esports continue to gain more and more popularity each and every year. The concept of legal betting on esports has followed suit. Wagering on any esports event is regulated on a state-by-state basis. This makes it hit-or-miss across the entire legal US sports betting industry.
In an effort to promote legal betting on esports, Hard Rock Atlantic City has developed a featured event. In conjunction with Esports Entertainment Group (EEG), the casino will host the first sanctioned esports skill-based wagering event in the country.
Through a strategic partnership between Hard Rock Atlantic City and EEG, the tournament will take place from Jan. 22 to Jan. 23 next year.
This will also mark the official launch of LANDuel. This is expected to be a springboard for future esports betting events. This could also lead to permanent esports installations at the New Jersey-based Hard Rock gaming venue.
Jump to
LANDuel Esports Betting
The launch of LANDuel will include an in-person tournament with 256 actual players. The competition will take place over the two-day window in January. The New Jersey Division of Gaming Enforcement has sanctioned this tournament as a first-of-its-kind betting event.
Participants will be able to wager on themselves on a round-by-round basis. This can be done by creating a new LANDuel account.
LANDuel has been designed as a player-vs-player wagering platform. Designed and built by Unity, this enables skill-based wagering on most third-party video games. As part of the design, there is a strict four-factor authentication process that ensures safe and fair play.
This process also includes ID verification of all participants.
Grant Johnson is the CEO of EEG. He offered the following insight into this exciting development in the esports' industry:
"We are extremely excited to partner with one of the top global and casino venues to kickstart the world of peer-to-peer wagering in esports. This partnership and event are a tremendous accomplishment for our brand and creates a wide variety of opportunities for our groups to explore more innovative esports events."
Esports Gaming Options
One exciting part of the planned competition includes a Madden '22 LAN Tournament. The total prize pool for this event is $9,000. Entry is free for players 21 and older.
Madden NFL has become the most popular video game for football fans for a number of years dating to its origin as John Madden Football in 1988.
Individual players at the tournament will be assigned to a set PC. They will be able to place bets on their own matches as they compete through each round. The registration portal to participate is currently open.
The event space at the Hard Rock will offer additional PC's for non-tournament play. These participants can compete against one another in side matches using LANDuel. The showcase stage at the casino will offer seating for spectators.
EEG submitted a transactional wavier to launch betting operations as a New Jersey sportsbook in October of this year. This application also included VIE.gg as an event-focused esports sportsbook. The company is based out of Hoboken, New Jersey.