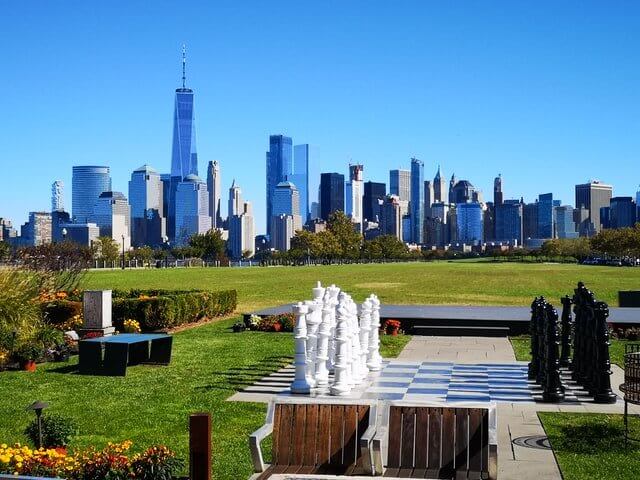 Nevada may have been the original market for legal sports betting in the US but the biggest concentration of action can be found along the New Jersey and Pennsylvania corridor in the Northeast.
New Jersey was the first state outside of Nevada to offer legal sports betting. This came about after the US Supreme Court ruled in its favor against the federal government in a landmark court case. That decision came in May of 2018 and the Garden State opened for business the following month.
Pennsylvania was one of the first states to follow in its neighbor to the east's footsteps. Over the past three years, New Jersey has established itself as the biggest betting market in the nation with Pennsylvania surrounding Nevada at No. 3.
Going back to August of last year, New Jersey's monthly sports betting handle expanded at a rapid pace. Records were set and broken each month right up until December when the handle almost hit $1 billion.
NJ books started 2021 on a strong note with $958.7 million in total sports wagers according to the state's Division of Gaming monthly report.
With fewer days and one fewer sports betting weekend, February's NJ handle came in at $743 million. The slight step backwards from January was expected due to a shorter month. However, that number was still rather impressive compared to the same month last year.
February's total sports betting handle in New Jersey came in at $494.8 million in 2020. This year's total reflects a 50.1% gain. Industry insiders believe that the state could top that elusive $1 billion mark this month due to college basketball's March Madness.
Read about sports betting in more states
Going back to January, in-state sportsbooks generated $82.6 million in revenue. This set a new state and national record over a one-month timeframe. February's revenue came in at $46.2 million.
Across the Delaware River in PA, the Keystone State's sports betting handle in February topped $509.5 million according to state gaming numbers. This was a 17.2% decline from January's total betting handle of $615.3 million.
January's handle set a new monthly record for the state. As far as revenue figures, PA books cleared $33.9 million. That figure declined to just $16.4 million on February's handle. The books total hold the first month of 2021 came in at 5.5%. That number dropped to just 3.2% behind a heavy promotional push.
Sports betting in Pennsylvania during the month of February was up 54.5% as compared to last year's monthly handle of $277 million. The taxable gross revenue on that handle increased 246.9% in a same-month comparison from one year to the next.
The current NJ/PA sports betting juggernaut is expected to continue picking up steam as two of the top three states in the country offering legal sports betting.
One of the big reasons for the continued growth is an established iGaming market. Each state was quick to add legal casino gambling and sportsbooks to complement its existing land-based casinos and race tracks.
Atlantic City casinos and trio of racetracks in New Jersey are all prospering from online revenue. Pennsylvania's statewide casino network and horse racing tracks are also showing strong results in their online revenue figures.