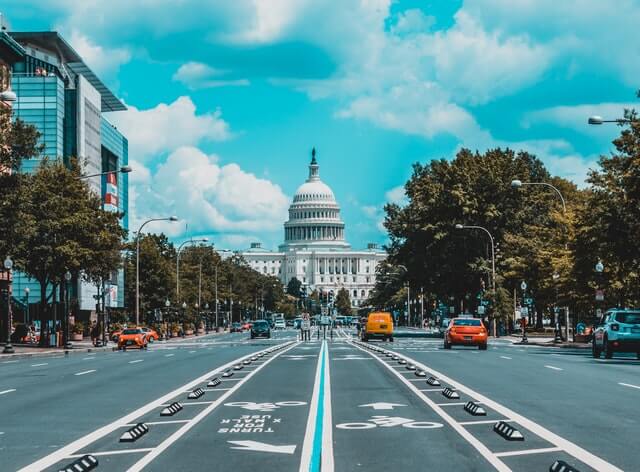 FanDuel Sportsbook is "very happy" in the role of retail sports betting venue in Washington DC. Audi Field took in $710,362 bets this last July. FanDuel was opened on June 30 but had the grand opening on July 8.
The spokesperson from the company stated:
"We have been very happy with our first month of legal sports betting in the District of Columbia. The FanDuel Sportsbook at Audi Field is quickly becoming a go to destination for sports fans looking for a great location to watch an event. It has also been a popular destination for DC United fans during game days with our pitch side views of all the great action."
Jump to
FanDuel Retail Sports Betting
Deciding against a geofenced mobile app, FanDuel Sportsbook only wanted to get bets in Audi Field. While up against the handle figures in thousands the dollars, the New York City bookmaker made of statement in pulling a hold of 17.9%.
Caesars Sportsbook ($4,283,451) and GambetDC ($3,279,752) have 67% on the July handle. BetMGM is third with $2,758,615 of the volume in DC. FanDuel is fourth on the list.
FanDuel is normally first and second in most legal US sportsbooks. The company is trying to compete in DC with a retail book in a smaller venue. Capital One Arena has Caesars, and National Park has BetMGM.
Caesars and BetMGM used the two-block radius to deliver the mobile app. FanDuel has not tried that approach.
The No. 1 legal US sportsbook is trying to make a go of things from a retail facility. Notwithstanding, FanDuel Sportsbook at Audi Field has a lot of chips to put down in the game.
Audi Field Has Some Advantages
The bets placed at Audi Field averaged $94.77 in July. That is second to Caesars Sportsbook ($96.52). FanDuel has the highest hold percent of the four sportsbooks.
Audi Field has some nice nuances part of the general theme. FanDuel Sportsbook plays an important role in sports betting. Windows are spacious and right near all of the action. Individual kiosks are available too. The whole space has a sense of purpose, from the game tickets to the bar.
FanDuel has an international flair, with Flutter Entertainment being the parent company. Flutter Entertainment is headquartered in Dublin, Ireland. Audi Field has a great company to pick up soccer in the US.