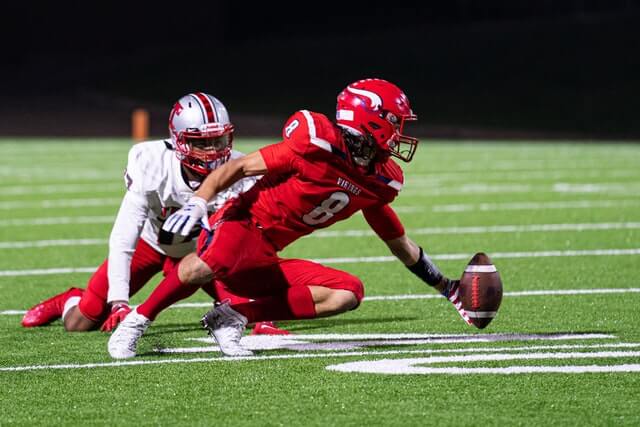 Former NFL punter Pat McAfee has done quite well for himself during his retirement years. After making around $13 million during his eight-year career in the league, McAfee retired at the tender age of 29.
The new four-year extension with FanDuel will pay him $30 million a year. As a player for the Indianapolis Colts, McAfee always had an engaging personality. He parlayed his great repour with football fans into a highly popular internet sports talk show.
Jump to
FanDuel's New Deal with The Pat McAfee Show
The Pat McAfee Show has turned into a huge hit over the past few years. So much so, that FanDuel has upped the ante on its sponsorship. The No. 1 sportsbook operator in the legal US sports betting industry will remain the show's exclusive sportsbook.
The new agreement with pay McAfee $30 million annually over the next three years. There is an opt-out ahead of the fourth year of the deal.
McAfee had this to say about the sponsorship extension:
"We just got paid an absurd amount of money. What that money says is that they don't own our company at all, FanDuel is still our exclusive sportsbook partner, but they just want us to lock in the fact that we will continue to do this show how we want to do it, maybe in a bigger way."
As part of the expanded partnership, the show will be going on the road for a few special events. Part of the plan includes a live appearance at the FanDuel NFL Draft Spectacular.
Weighing in with his thoughts on the extension was Mike Raffensperger as FanDuel's Group Chief Marketing Officer. He stated:
"Pat McAfee is the sports media industry's fastest-growing star and we're thrilled to deepen our relationship with him as our exclusive partner. Pat and his team champion the FanDuel brand and together we've developed groundbreaking content experiences for his audience and our customers alike."
Latest Hollywood Casino News
The Pat McAfee Story
McAfee has been playing the odds his whole career. He attributes his very successful, but brief, NFL career to an underground poker game. He was able to turn $100 into $1400 to afford a plane ticket to a kicking camp in Miami.
After eight years in the league, he decided to retire in 2016. Injuries played a major factor in his decision with three surgeries in four years.
He also gained fame as a standup comic. McAfee was able to create a large following on Twitter. However, there was no real interest from any media network as an on-air personality.
Forging ahead on his own, his YouTube channel ballooned to 1.57 million subscribers. He now has more than 2.2 million followers on Twitter. His podcast "The Pat McAfee Show 2.0" is one of the most listened-to programs on Spotify.
McAfee Gives Back to Charity
McAfee was quick to announce his plans to donate close to $6.5 million to a variety of charities and inspirational groups that contributed to his success.
He pledged $1 million the WVU Medicine Children's Building Fund. Another sizable donation will go to the Peyton Manning Children's Hospital.