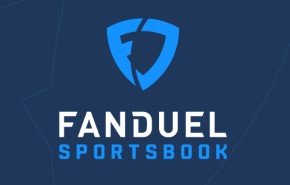 FanDuel continues to expand its position in the legal sports betting industry. The driving force behind this rapid expansion is a series of strategic partnerships with major players operating in various facets of sports and sports betting.
Through multiple news sources and local media outlets, the company announced it has signed an agreement to expand an existing partnership with Pat McAfee Inc. This is the corporate entity behind Pat McAfee. He is a popular sports analyst and sports media personality. He is best known for his Pat McAfee Show.
The new deal gives FanDuel an exclusive as the official sportsbook, daily fantasy sports, FanDuel casino and horse racing provider for Pat McAfee Inc. This is a major expansion of the current business relationship. This is also the first official partnership between a legal sportsbook and sports media personality.
FanDuel now has the right to distribute Pat McAfee content via its own internal platforms including the FanDuel sportsbook app. Combined, the two parties are committed to promoting the sports betting industry through legal and safe means so it is easy to look at the FanDuel signup.
A few other initiatives tied to this new agreement include specialized odds boosts and unique promotions for FanDuel Sportsbook customers. These will be created by McAfee himself. The goal is to give sports fans and sports bettors a fun and exciting experience in conjunction with Pat McAfee media properties on a year round basis.
Each party will combine their efforts to expand the Pat McAfee franchise. This includes developing new media talent under the Pat McAfee Inc. brand. It also involves joint marketing efforts to further each company's promotional plans.
Matt King is the CEO of FanDuel. His comments on this new agreement were:
"Pat McAfee is a star in the sports media world. Our ability to evolve how we work together from a very successful affiliate relationship into a full-blown media partnership is something ground-breaking and incredibly exciting for McAfee fans and sports fans nationwide."
This new partnership is all-encompassing. FanDuel is fully ingrained in every aspect of Pat McAfee Inc. This includes his daily shows, social media content and podcasts. FanDuel now has the role of distributing the Pat McAfee Show on SportsGrid. It airs nightly at 10 p.m. (ET).
The show will also air on TVG. This is FanDuel's nationally distributed horse racing television network, which is highly relevant for those who want to bet on races like the Kentucky Derby. Media content can also be distributed through all digital properties, syndication and social media channels.
Adam Kaplan also weighed in as the VP of Digital Content for FanDuel. He added:
"Pat has delivered incredible results and proves to be a key asset as we continue to elevate our media strategy. With the energy that Pat and his team bring, combined with his positive and uplifting approach to entertainment, I can't think of anyone better to be the face of our brand and content network."
Pat McAfee himself released the following comments:
"FanDuel has been an amazing partner of ours for the past year and I've loved everything I've done with them…with this expanded partnership and FanDuel's distribution and media muscle I can't think of a better place to reach and entertain sports fanatics."