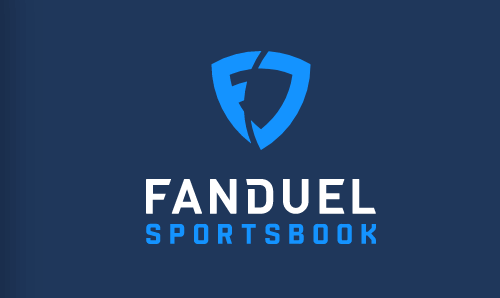 The trend of forming new alliances between sports betting operators and sports betting content creators continues. Following in the footsteps of strategic partnerships between BetMGM and Yahoo as well as Caesars Sports and Bleacher Report, the latest collaboration is between FanDuel and SportsGrid.

Siting a report posted on Lineups.com, FanDuel Sportsbook announced the new partnership on Tuesday, June 23. Terms of deal position FanDuel as the exclusive sportsbook, casino, racing, and fantasy sports partner of SportsGrid. The latter is a real-time betting source for industry news, scores, odds, and matchups.

The multi-year deal allows FanDuel to access digital distribution of all published content. It also includes broadcast and syndication rights and well as radio assets that are part of SportsGrid's gaming and lifestyle network. The company has quickly established itself as the first network operating 24/7 that is focused entirely on sports betting. Fanduel is currently operating as one of the New Jersey sportsbooks, Colorado sportsbooks, Indiana sportsbooks, Pennsylvania sportsbooks, and West Virginia sportsbooks.

SportsGrid can be accessed on XUMO, Pluto TV, The Roku Channel and STIRR. The new partnership includes up to 50 hours of original content each month. This includes both visual and audio productions.

In return, SportsGrid will promote FanDuel's betting services exclusively. This includes any posted odds as well as relevant data and stats in conjunction with sports betting events.

This latest agreement is seen as a natural progression for FanDuel. In recent years, the company became official partners with the NBA and NHL. More recently, it signed a promotional agreement with the Denver Broncos in a first-of-its-kind signage and marketing deal.

Industry insiders expect those type of deals to continue with other leagues and additional teams. Moving into the realm of sports betting content was a logical progression. Promoting the FanDuel brand through electronic media will enhance its entire image. It will also provide a valuable resource to further market that brand to an expanding customer base.

SportsGrid is viewed as a viable media source with unlimited room to expand. Adding a valuable partner such as FanDuel would have to be viewed as a huge win-win for both parties. Both companies understand the value of real time content in the digital age.

Teaming up with a 24/7 media network dedicated to FanDuel's core business expands SportsGrid's ability to fully capitalize on the role content plays in today's evolving sports betting industry. More and more states in the US are moving in the direction of legal sports betting in both land-based gambling venues and online sportsbook sites.

FanDuel was first launched in 2006 as a daily fantasy sports league site. When sports betting became legal in New Jersey back in 2018, it quickly forged strategic partnerships through an online sportsbook. Since then, it has expanded its online sportsbook in Pennsylvania, West Virginia and most recently Colorado.

Along with the steady growth in the US market, speculation on international expansion makes perfect sense. It would take a page from bet365 and William Hill as two UK books that have entered the US market.
A recent video broadcast on SportsGrid's 'The Morning After' show discusses the exclusive partnership with FanDuel in further detail.