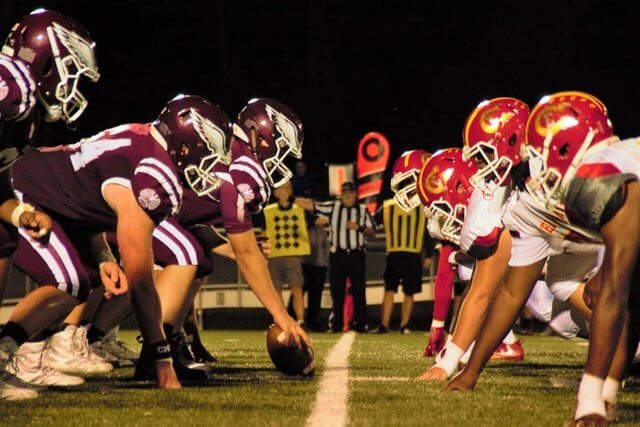 There is no debate that FanDuel and DraftKings are the two biggest sportsbook operators in the legal US sports betting industry. Rounding out the big three would be BetMGM with Caesars Sportsbook making some impressive market inroads in recent months.
The debate at hand moves to which one of the top two players is No. 1 in each individual state with legal sports betting. Currently, there are 33 states plus the District of Columbia in the marketplace. Ohio is part of this list but the Buckeye State has yet to go live.
Jump to
FanDuel Makes Its Move in Indiana
As the gaming numbers start to come in for the month of March, the individual battles between FanDuel and DraftKings for market dominance unfold. Certain states will distinguish their monthly sports betting handle according to individual operators. Case in point is betting handle of Indiana sportsbooks for March.
DraftKings has held the No. 1 spot in the Hoosier State for the past 30 months in terms of total betting handle. That amazing run just came to an end with FanDuel's lion's share of Indiana's record-breaking total sports betting handle of $476.8 million in March.
FanDuel posted a handle of $143.2 million against DraftKings' total of $139.5 million. Combined, this accounts for 60% of Indiana's total sports betting handle last month. In setting the new monthly record, the state's sports betting volume posted a 16.5% increase over the previous month. Through the first three months of 2022, Indiana's sports betting handle is up 47.6% as compared to the first quarter last year.
DraftKings Tops the List in Iowa
Iowa is another important Midwest market for legal sports betting in the US. This has also been a very important state for William Hill/Caesars as the No. 1 sportsbook operator in terms of market share.
Caesars was able to get the early jump on competition with a strong land-based casino presence in the state. When Iowa first legalized mobile sports betting, bettors were required to register in person for an online account.
Before the company rebranded to Caesars Sportsbook, William Hill was the dominant sportsbook operator.
Fast forward to March's gaming numbers in Iowa and there is a new player atop the leaderboard. The Hawkeye State posted a total sports betting handle of $233.5 million. This reflected a modest 8.2% increase from February, which is a shorter month.
The recent NCAA Tournament was a driving force with both Iowa and Iowa State in the field.
For the first time ever, DraftKings was the biggest operator in Iowa sports betting market with a handle of $64.9 million. Caesars Sportsbook was a distant second at $49 million. FanDuel made some major strides in March with new record-setting handle of $47.5 million to finish third.
Going back over the first three months of 2022, Iowa's total sports betting handle is $752.8 million. This number reflects a sizable increase of 65.6% against the same timeframe in 2021.
Caesars strong start of $112.7 million in January has diminished to a combined $111 handle in February and March combined. DraftKings' best month ever in Iowa was a $76.4 million handle in October of 2021.