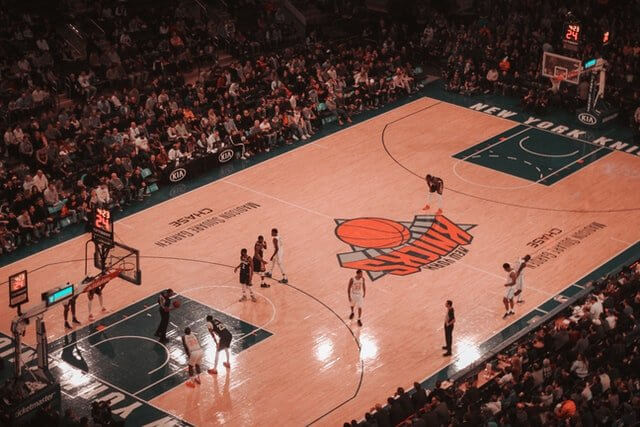 The NFL is the biggest professional US sports league when it comes to legal sports betting. As part of its association with the legal US industry, it has sponsorship deals in place with seven US-based operators.
As another big US pro league for legal sports betting, the NBA has turned to the top two US operators for sponsorship deals. The Association recently named both FanDuel and DraftKings co-official sports betting partners.
The multi-year deal gives both companies the right to integrate NBA assets into their promotional and marketing efforts. This includes league data, trademarks and logos. This partnership covers both legal sports betting and daily fantasy sports platforms.
Jump to
Multiple NBA Media Sponsorship Opportunities
There are a number of NBA media properties tied to this deal. The NBABet Stream show is a naturally fit given the heavy lean towards betting on the games. This show is distributed through NBA League Pass and the NBA TV app.
Interestingly enough, the agreement with the two operators also covers the Canadian market. The Toronto Raptors is the only NBA franchise north of the border. However, both FanDuel and DraftKings have plans to expand into Canada during the current NBA season.
New sports betting laws in Canada went into effect on Aug. 27. These new laws opened the door to legal betting on single games. Prior to that, the only legal way to bet on sports in Canada was through multi-team parlays.
Both operators will be able to integrate betting odds, lines, prop bet options and other content into the live NBA game experience. This marks a further collaboration between betting content and digital media outlets.
The NBA's Take on the New Official Partnership
Scott Kaufman-Ross is the NBA's Senior Vice President, Head of Gaming & New Business Ventures. He addressed this new partnership in a press release as follows:
"DraftKings and FanDuel are market leaders who have been incredible partners in engaging with the millions of NBA fans who enjoy fantasy and betting.
They sit at the center of the continued convergence between media and sports betting and, together, we are excited to bring these unique content experiences to our fans."
He added the specific comment about DraftKings:
"DraftKings as demonstrated a clear commitment to strategically investing at the intersection of betting and content."
FanDuel and DraftKings Create Unique Sponsorship Options
This agreement sets up sponsorship as co-official sports betting partners. However, each operator was able to carve out a few unique aspects to its deal with the league.
FanDuel has the rights to feature imagery of active players in its creative content. This can be used across the company's branded platform apps, social media and broadcast channels. The goal is to create an innovative and immersive experience for NBA fans and bettors.
As part of its deal, DraftKings gets the right to have branded exposure at signature NBA events. This includes the NBA All-Star Game, NBA Rising Stars and NBA All-Star Saturday Night. This also covers the annual NBA Draft presented by State Farm.