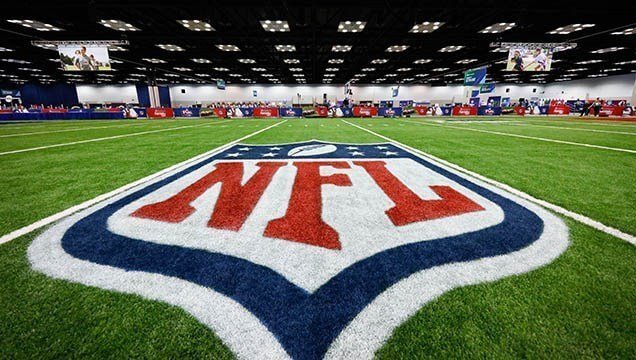 The NFL, as a league, was once vehemently opposed to any form of legal sports betting in the US. In fact, it was part of a federal lawsuit against New Jersey in that state's fight to control NJ sports betting within its own borders.
The US Supreme Court ruled in favor of New Jersey and individual state rights in that case back in May of 2018. That basically opened the door to betting on football games across a number of states in the country.
Various news sources including onlinegambling.com and denverbroncos.com have reported that the Denver Broncos have entered into a partnership with FanDuel Sportsbook and Betfred USA.
Both of these deals are in conjunction with legal sports betting in Colorado as of May 1. This recently became the 18th state in the US to legalize sports betting within its borders. Colorado is currently running six mobile sportsbooks and residents in Colorado can already claim welcome bonuses including BetRivers Promotional Code, Fox bet Promo Code, or download the Fanduel mobile app. They accounted for $25.5 million in wagers during the month of May.
Last year, the NFL approved a measure that allowed individual teams to enter into sponsorship deals with casinos. This year, the league has added sportsbooks to that list. Denver wasted little time in taking advantage of this change of heart.
Mac Freeman is the team's chief commercial officer. In a statement to the Denver Post, he stated:
This is a dynamic time in this particular space and after the conversations with probably a dozen different partners, I think FanDuel seems to be defining itself as very innovative and forward-thinking as it relates to data and business intelligence.
The freshly-inked deal with FanDuel gives the online sportsbook permission to use the Broncos' logo as part of its marketing plans within the state. It also allows signage both inside and outside of Empower Field at Mile High Stadium.
NFL rules still prohibit and active players or coaches from appearing in any advertising connected to sports betting companies. The agreement with FanDuel is nonexclusive to keep the door open to additional partnerships with other sports betting companies.
The other strategic agreement with Betfred USA is tied to actual sports betting within the state. The US subsidiary of the Betfred Group in the UK is opening a land-based sportsbook at Saratoga Casino in Black Hawk, CO. this week.
The agreement with the team makes Betfred USA an official partner with the Denver Broncos. A big part of this deal are plans to open a sports betting lounge outside of Empower Field. The company will also have marketing opportunities through various media outlets. This includes signage at Mile High Stadium.
Bryan Bennett is the Chief Operating Officer with Betfred USA. His thoughts on this strategic partnership include:
We knew we needed to be aggressive upon entering the Colorado market with a Vegas-quality sportsbook and a sponsorship agreement with the Denver Broncos, one of the premier franchises in US sports. We look forward to launching our online platform right before football season.
These two deals should blow the doors wide open for future partnerships between NFL teams and sports betting companies.