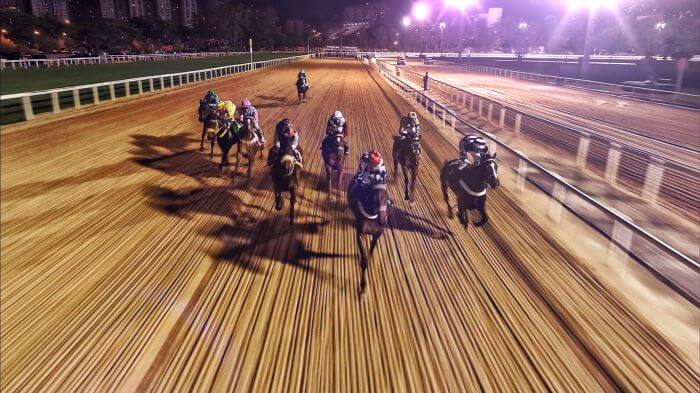 This is not the first time that Fanatics has been mentioned in takeover rumors. The sports apparel giant has made no secret of the company's aspiration to enter the legal sports betting industry.
Earlier this year, Fanatics was linked to both Rush Street Interactive and Betsson. Neither of those potential acquisitions made it past the rumor stage.
The current chatter involving TwinSpires may have some more substance. Fanatics is a privately held company valued at $30 billion. The company has the financial resources to easily acquire TwinSpires based on the anticipated asking price.
Brian Lichtor is an industry analyst for Roundhill Investments. In response to the potential takeover, he added his comments as follows:
"Though it remains unclear at this point whether the potential sale would be of TwinSpires in its entirety or just TwinSpires Racing (the horse racing division), a deal potentially worth $1.5 billion for a company with a market cap just over $8.8 billion would be significant in either case."
Jump to
Churchill Downs and the TwinSpires Brand
Churchill Downs is the parent company behind the TwinSpires brand. The Louisville-based company could keep the brand and try expand its presence in the marketplace. Churchill could also keep the online sports betting and casino division and sell off the online horse betting piece of the business.
Given the brand recognition, TwinSpires has established itself as an attractive takeover target. Favorable financials for online horse racing show an increase of 31% for the apps' betting handle in the third quarter.
Read about sports betting in more states
The main attraction is the online horse betting volume. TwinSpire's venture into legal mobile sports betting and iGaming has not produced any profitable gains.
Churchill CEO Bill Carstanjen offered the following insight in a recent conference call covering third quarter earnings:
"Our TwinSpires sports and casino business delivered topline growth as well. However given the additional marketing spend to support the growth, we had a net loss in adjusted EBITDA of nearly $11 million in the quarter for this business."
TwinSpires first offered an online pari-mutuel betting platform for horse racing in 2007. The brand has grown to become one of the biggest horse racing platforms in the US.
The expansion into legal online sports betting through the TwinSpires app covers eight different states. Plans to go live as a Louisiana sportsbook and Maryland sportsbook are in the works.
Fanatics as already taken the proper steps to expand into legal sports betting. The company has filed patents for brands related to online sportsbook brands. It has also made its intentions clear despite the lack of an actual platform.
If Churchill Downs is serious about spinning off TwinSpires as a whole or just the horse racing division, there could be multiple suitors for that brand.