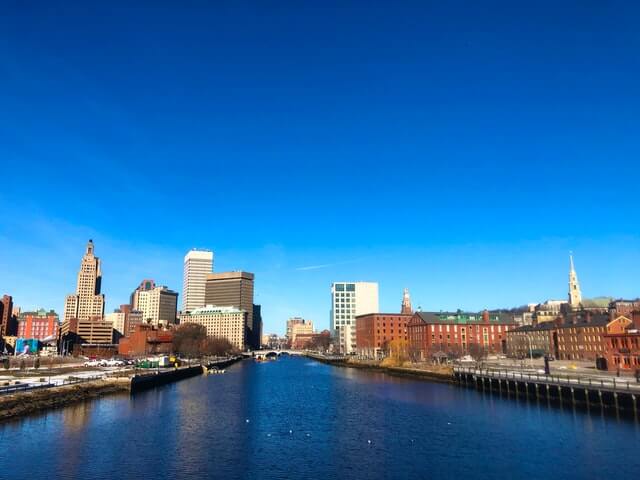 Rhode Island is the smallest state in the United States, but it has produced some impressive sports betting numbers. Find out below just how strong the Rhode Island sports betting numbers were in January.
January was a big month for the legal sports betting industry in the United States, and that was even the case in Rhode Island. There are several states that have emerged as massive sports betting markets, but Rhode Island just has not been able to follow that path.
This was a record-setting month for the state of Rhode Island, and it could lead to some bigger numbers in the future. The total sports betting handle was $58.6 million, which was a jump of 6.7% from the month of December.
The total sports betting handle was not a record, but the record came when looking at the online sports betting handle. That total for the month of January was $33.5 million, shattering the previous record of $31.1 million in October 2021.
January was also a great month for sportsbooks and for the entire state in terms of revenue. The total revenue was $5.22 million, and that was an increase of over 343% from the month of December.
These January totals were boosted by the sport of football as the NFL Playoffs were taking place last month. March should be another big month for Rhode Island and other states as the NCAA Tournament is ready to take place.
Jump to
Other Gaming Numbers Drop
Online sports betting might have seen plenty of growth during January 2021, but that wasn't the case with other gaming numbers in the state. The revenue from table games and video lottery terminals were both way down, and that's a troubling trend.
The revenue from the VLTs was just $31.1 million in January, and those figures were a major disappointment. This was a jump of nearly 16 percent from a year ago, but it was also a decrease of 14.4% from what came in during the month of December.
Table games in Rhode Island brought in $9.1 million in January, a decrease of nearly 12% from the revenue of $10.3 million in December.
Not Many Options For Residents
Until Rhode Island launches new sports betting options, this state will never see a ton of growth. Both retail and mobile sports betting is available in the state, but there are limited options for each form of betting.
There is just one online sports betting option in Rhode Island, and it has been that way since 2019. The state actually controls the mobile market, and the Sportsbook Rhode Island is the only option that is available in the state.
William Hill provides the software for the Rhode Island Sportsbook, with Rhode Island Lottery being in charge of maintenance. There are other states with just one online option, but all of those states are limiting the growth that can take place.