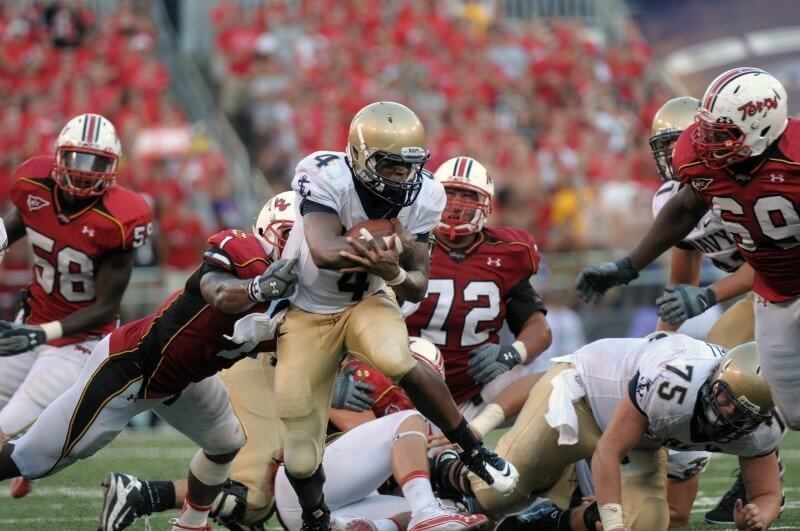 In March, DraftKings sportsbook formed a strategic partnership with DISH Network as a satellite TV provider. The idea was to work on ways to bring live sports betting to television channels.
Adding Sling TV to the mix, the immediate goal is offering real-time game scores and other betting data to active sports bettors. This type of statistical data would be presented through branded channels.
The first channel on the list would be the DraftKings Basketball channel. Also in the works is the DraftKings Baseball and the DraftKings Football channel.
As part of its TV broadcast services, DISH Network offers the Hopper DVR set-top box. This gives viewers easier access to content that supports both sports betting and daily fantasy sports.
Get a 100% Match up to $1,000!
This service is also designed to let users bet on sports and sporting events. They would have to complete the actual transaction through the DraftKings Sportsbook app on a handheld device with internet access.
The ability to place actual bets would only be available in states offering legal online sportsbooks. More specifically, in states where DraftKings offers this mobile betting service. The current legal US sports betting industry has 15 states offering online sports betting.
Most of the bets are placed through a mobile platform tailored to sportsbook apps. DraftKings currently operates online in 12 different states.
Flutter Entertainment's FanDuel Sportsbook is the biggest in terms of market share. DraftKings is second on that list followed by BetMGM.
Collaborating with DISH Network does provide an inside edge in what should remain a very tight race between these three operators. Getting the DraftKings' brand in front of more bettors is the primary objective.
This partnership is also trying to compete against fuboTV and a potential FuboBet bonus code. That media company is looking to enter the marketplace through its recent acquisition of Balto Sports as a popular daily sports fantasy site.
Paul Liberman is the president of global technology and product at DraftKings. He has this to say in a recent company press release:
"DraftKings continually looks at new ways to reach customers through innovative collaborations with recognizable brands such as Sling TV."
The next step in the process is a fully integrated system for placing actual sports bets through a TV service. The easier you can make things for the end consumer, the more likely they will start using this type of service.
As the legal US sports betting industry's three market leaders, these types of strategic partnerships are also designed to attract interest from industry investors. Many of these deals and/or acquisitions are viewed in terms of their impact on current stock prices and future investment plans.
Flutter continues to ponder a separate Initial Public Offering (IPO) for its FanDuel brand. BetMGM has the advantage of being connected to MGM Resorts International as one of the biggest gaming corporations in the world.
DraftKings trades on the US Nasdaq Exchange under the symbol DKNG. Heading into the final week of April, the stock was trading at $58.02 per share. MGM Resorts International (MGM) trades on the New York Stock Exchange. The current share price was $41.63 as of April 26.