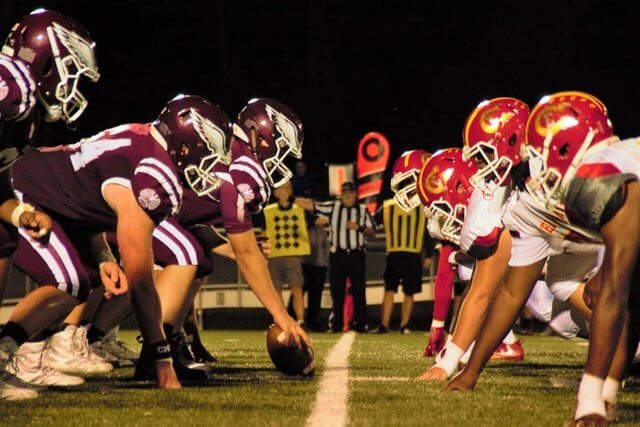 The new football season brought quite a few new sports bettors into the fold. This has been measured by Morgan Stanley in terms of fans downloading legal sports betting apps. That company's research noted a 183% gain in the month of September.
This report covered the number of downloads for all legal US sportsbook mobile apps across all available markets. Obviously, betting on college football and the NFL was a driving force. It also helped that a few more states such as Arizona sportsbooks and Wyoming sportsbooks went live with online betting that month.
Morgan Stanley analyst Thomas Allen added the following insight:
"The excitement around several new states launching online sports betting (Arizona and Wyoming launched, Connecticut and Louisiana launching soon), along with a noticeable increase in marketing dollars (i.e. TV ads) from betting operators, were likely key contributors to outsized growth."
Connecticut sportsbooks went live with legal retail sports betting at the end of September. The launch of online sports betting through mobile apps is not far behind. This brings the total number of states offering legal sports betting to 27 plus the District of Columbia.
There are five additional states with legal betting on the books. However, they are still working through the regulatory process to go live.
The biggest growth factor for the legal US sports betting industry is mobile betting through a sportsbook app.
Not all of those 27 states offer online betting at this time. However, in major online markets such as New Jersey sportsbooks, Pennsylvania sportsbooks, and Michigan sportsbooks, more than 90% of the monthly betting volume is booked through a mobile phone.
The big three of FanDuel, DraftKings, and BetMGM control an estimated 83 percent of the legal sports betting marketplace. Backed by its parent company Flutter Entertainment, FanDuel's market share alone is estimated to be 45%.
Morgan Stanley research found that the DraftKings mobile betting app accounted for 32 percent of September downloads. This is up from 30 percent in August. FanDuel was next on the list at 27 percent. This reflected a seven percent increase from the previous month.
Another market research report from Loop Capital stated that DraftKings was the most downloaded sportsbook app in September in Apple's App Store. FanDuel was second on that list.
The back-and-forth battle between the industry's top two competitors is sure to continue. However, there are still some other players making inroads into the marketplace.
BetMGM and Caesars Sportsbook were tied for third in September. Each US operator accounted for 12 percent of the total downloads that month.
Caesars Entertainment has mounted a tremendous ad and marketing campaign behind its ap in an effort to rebrand William Hill as Caesars Sportsbook.
Penn National Gaming's partnership with Barstool Sports resulted in the launch of the Barstool Sportsbook app last September in Pennsylvania.
After expanding to eight more markets since that initial launch, the Barstool app accounted for seven percent of this September's downloads. This is down from 12 percent of the downloads recorded in August.
Wynn Resorts was farther down the list with just three percent of September's downloads for its WynnBET mobile sportsbook app.