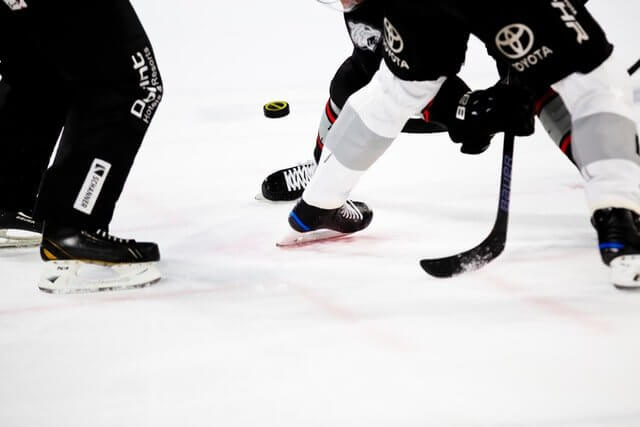 Based in Boston, DraftKings is the second-biggest sportsbook operator in the legal US market. This ranking is based on overall market share.
While DraftKings generates most of its betting revenue online, the company has made a strong commitment to retail sports betting in certain legal US states. Case in point is the new DraftKings Sportsbook in East St. Louis, Illinois.
Jump to
DraftKings Sportsbook at Casino Queen
Sports betting is still illegal in Missouri statewide. While lawmakers are trying to change the current laws, the process continues to press on. So while you cannot place a legal bet on the NHL's St. Louis Blues in that city, you can in East St. Louis just across the river in Illinois.
Marshall Faulk won an NFL Most Valuable Player Award while playing running back for the St. Louis Rams. He was on hand for the grand-opening celebration of the DraftKings Sportsbook at Casino Queen in East St. Louis towards the end of March.
Just one mile across the river from where Faulk made a name for himself in the NFL, this retail sportsbook has been designed for avid fans and bettors alike.
DraftKings at Casino Queen covers more than 6,000 square feet of space for betting on sports. One of the facilities biggest features is 60-foot high wall of viewing screens. There is lounge seating in a stadium-like atmosphere with 38 sports betting terminals scattered throughout the venue.
On hand for the celebration, Faulk described himself and "very responsible, low-key sports gambler." He believes that the social aspect of a retail sportsbook enhances the entire experience.
More importantly than betting on the games, he views the new DraftKings' book as an opportunity to socially interact with friends while also engaging with area sports fans. He added that:
"I'm not trying to get rich off sports gambling. I'm literally doing it for the camaraderie and the fun. That's what gambling is supposed to be. It gives the fan that likes to do casual betting for fun a place to come and really enjoy it, maybe do a little smack talk here and there."
Casino Queen operated a small on-site book ahead of this major renovation project. DraftKings partnership with the gaming venue made this the perfect fit for the company's latest retail betting expansion.
DraftKings Expands Its Gaming Presence in Illinois
DraftKings has made a strong commitment to expanding its overall stake in the legal Illinois sports betting market. Along with the new retail book in the western part of the state, the company is working on plans to open another retail location at Wrigley Field in Chicago.
As home to MLB's Chicago Cubs, DraftKings struck a deal with the team when the city finally legalized retail sports betting in its professional sports teams' playing facilities.
DraftKings is one of the most popular mobile sports betting apps in Illinois. However, the ability to promote the brand to sports fans directly is vital to the company's overall marketing strategy. Dividing its time in both East St. Louis and Chicago is an excellent way to forward its overall presence among avid sports bettors in the state.