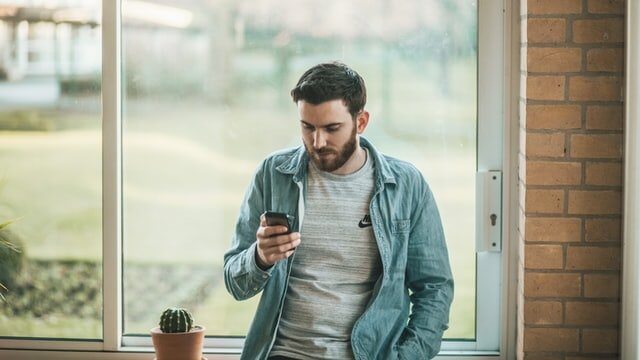 The legal US-based online sportsbook industry has FanDuel, DraftKings, BetMGM, and Caesars at the top of the list. When it comes to the best mobile sports betting app, there are similar features that all can share. However, there can be the "best of the best" for only one category.
Jump to
FanDuel – The Best Detailed Mobile App
Moving on to the technical side of the mobile sports betting app, FanDuel has a leg up on the competition. Flutter Entertainment is the parent company and is based in Dublin, Ireland. FanDuel has added a corporate feel in the way it presents itself.
The detailed mobile app has iOS and Android devices synced. As a plus, FanDuel Sportsbook is available in most legal online betting states in the US. The comfort and ease of the mobile betting app are apparent from top to bottom throughout the device.
FanDuel Sportsbook is taking the leading role and offers legal sports betting at both retail and online sites.
DraftKings – The Best Overall Sports Betting Site
DraftKings Sportsbook is expanding to legal retail and online sports bettors anywhere. Retail sportsbooks are breaking ground in Detroit, New Orleans, and Iowa. Online sports betting sites are web-based and mobile app devices.
The best overall sports betting site offers a top-rated mobile sports betting platform. Thousands the bets, generous odd boosters, and promotions fill the screen.
DraftKings offers new sports fans a chance to place bets as both retail and online bookmaker.
BetMGM – The Best for New Sports Bettors
One of Las Vegas' giants in the casino and entertainment field has branched out into the field of digital sports betting. BetMGM is a product of MGM Resorts International and Entain Group. The Kings of Sportsbooks has both legal retail and online sports betting.
BetMGM has more chances on win. Whether a retail sportsbook or mobile sports betting app, sports betting following the hunches can win big.
New sports bettors can ease into the layout of the BetMGM mobile app. Risk-free wagers, a wide variety of parlay boosters and cashback insurance on select plays are a few of the ways to win.
Caesars – The Best for Retail Sportsbooks
Caesars Sportsbook offers mobile sports betting in several legal states in the US. The welcome offer bonus will vary from state to state but legal sports bettors can expect the first-class sports experience of Caesars.
Retail sports betting is top of the list in Caesars Sportsbook establishments. Free bets, promotions, and bonuses are a big part of the scene in legal retail and online Caesars sports betting venues and sites.
Caesars recently offered Caesars Rewards for legal sports bettors all across the US. It is a tiered program, and participants can earn reward points at any time.