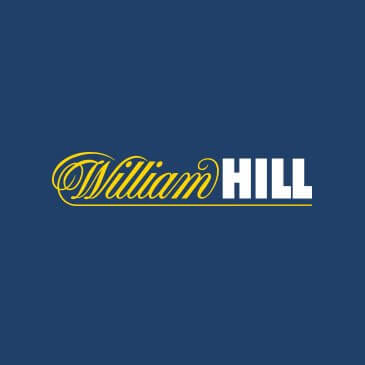 One of the biggest international sportsbooks just went live in one of the newest sports betting states. In a recent post on Gambling News, UK-based William Hill started taking bets on July 24. This is through a partnership with Caesars Entertainment.
This is one of the biggest books in the global sports betting industry with an attractive William Hill promo code. Further expansion into the emerging US market has become a high priority and a William Hill app is also on the market. The game plan in Colorado calls for six betting kiosks across two casino properties in the Black Hawk area. The first is Isle Casino Hotel and the other venue is Lady Luck Casino.
Colorado sports betting went live on May 1 of this year. First to market were the FanDuel sportsbook and the DraftKings sportsbook as a pair of major players. FanDuel formed a partnership with Golden Gates in Black Hawk. DraftKings is working with Twin River's Mardi Gras Casino in the same area of the state.
While working to close a deal with Eldorado Resorts and Caesars, the William Hill launch was delayed. Working together, the deal with the two Black Hawk casinos was in place since 2018. Now that the $17.3 billion mega casino merger between Eldorado and Caesars has closed, everything was set to go. The new Caesars owns both Isle Casino Hotel and Lady Luck Casino.
Check out the Caesar's bonus code page for the latest on sportsbook and casino offers.
The timing of the launch also coincided with the return of MLB games. The delayed 2020 season finally got underway on July 23. The NBA and NHL are set to restart their seasons by the end of July.
William Hill has become well known for its seamless kiosk sports betting capabilities. This gives bettors easy access to sports betting through this approach while Colorado online gambling is in the pipeline. It also builds a working model for expansion into other states.
The use of a sports betting kiosk is simple and efficient. Bettors can open up new user accounts, make cash deposits, and request withdrawals. Bets can be easily placed to add even more excitement to the action on the field, court, or ice. This makes it hard for books like BetWildwood to get into position because the market is filled with solid options already.
Future plans call for a more customized approach to legal sports betting. William Hill can tailor its futures odds and betting options to each individual market. This includes betting options for local franchises like the MLB's Colorado Rockies and the NHL's Avalanche. Thing should really heat up when the NFL's Denver Broncos kick of their new season in early September.
Along with kiosks at land-based casinos, William Hill also has plans for mobile betting. It has already applied for a Colorado mobile sports betting license. This is through the Colorado Limited Gaming Control Commission. The goal is to be up and running by this football season.