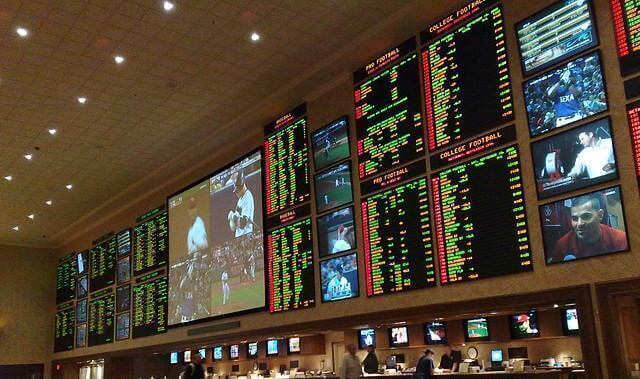 2021 was supposed to be a big year for legal sports betting in Colorado, and that is exactly how things worked out. December sports betting numbers are in, and the state saw a total betting handle of $461.4 million for the year.
The December total was a 2.9 percent drop from the $475.4 million that came in for the month of November, but this was still a strong month. The December 2021 total represented an increase of more than 62% from the December 2020 total.
Colorado is a state that has both retail and online sports betting available, but mobile sportsbooks continue to see most of the betting action. The online betting handle made up nearly 99 percent of all of the wagers placed, and that has been standard since this form of betting went live.
Retail sportsbooks throughout the state posted a total betting handle of just $6.5 million for the month of December. There was a slight decrease in the number of wagers placed online, and that made up for the overall decrease.
Jump to
Football Brings in the Bets
The Denver Broncos are easily the most popular team in the state of Colorado, and the sport of football continues to be the most popular sport to wager on. The total NFL football betting handle for the month of December was $136.5 million, and college football chipped in with $24.5 million as well.
Basketball, both at the professional and collegiate level, started to heat up in December as well, and that sport also accounted for plenty of action. The NBA actually nearly caught the NFL as the total betting handle of that sport was $125.5 million, and college basketball had a total handle of $27.5 million.
The January betting totals are will be available at some point in February, and that should be the last full month that football leads the way in terms of the total betting handle.
Wrapping Up 2021
For the year, Colorado had a total sports betting handle of right around $3.8 billion. This is much closer to the initial projections that state lawmakers had when they were pushing to make this a legal betting industry.
In 2020, sportsbooks in Colorado posted a total sports betting handle of just $1.2 billion, but the COVID-19 pandemic played a role in that total. Still, the major gains made in just over 12 months showed that Colorado sports bettors have taken to the industry and will continue to bet as time goes on.
Colorado spent the majority of 2021 as one of the top-five biggest sports betting markets in the United States, or at least close to that total. This state now has plenty of competition coming from Arizona, and these two states should battle moving forward.