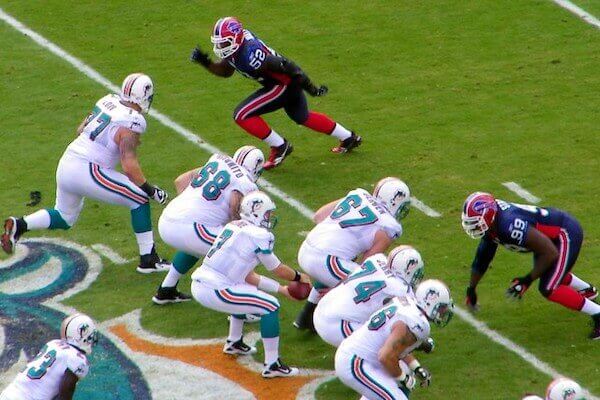 Partnerships between professional sports franchises and sports betting companies are springing up all across the country. With 18 states plus the District of Columbia offering some form of legal sports betting, it is easy to see why.
In May, the NFL owners signed off on a new rule that allows any of the 32 teams to pursue sponsorship deals with sports betting partners such as FanDuel and DraftKings for www.us-bookies.com. The Denver Broncos took immediate advantage of these changing times through a sponsorship deal with FanDuel as a top US sportsbook.
According to a recent report on Yahoo News, the Chicago Cubs have inked a deal with DraftKings as another big player in the emerging US legal sports betting industry.
The agreement is being referred to as a "first-of-its-kind" partnership. The multi-year deal includes a plan to add a retail sportsbook to iconic Wrigley Field. This would include online betting access in the area surrounding this historic ballpark known as Wrigleyville.
The state of Illinois legalized sports betting within its borders early in 2019. The first legal bet was booked that March. DraftKings in conjunction with the Cubs will need to work with the City of Chicago to bring sports betting to Wrigley Field.
Plans continue based on the expected approval. The DraftKings Sportsbook at Wrigley Field will feature "a best in class entertainment experience for sports fans in Illinois." This statement was included in the press release announcing the partnership with the Cubs.
If the plans go through, the Chicago Cubs would be the first MLB team to allow sports betting at an actual sports venue.
Illinois Gov. JB Pritzker gave the state's sports betting industry a shot in the arm after rescinding a requirement that made sports bettors register for an online betting account at an actual land-based casino.
This change alone is projected to increase sports betting revenue in Illinois by millions a month.
Read more about Illinois horse betting with: