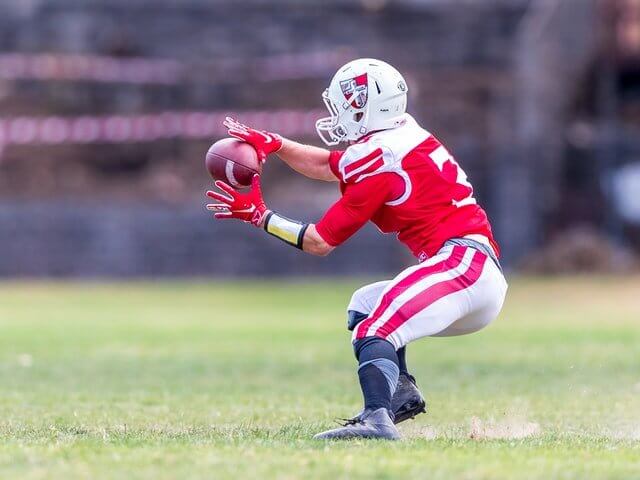 After pledging $1 billion over three years to rebrand William Hill, Caesars Sportsbook is already ramping things up. Caesars Entertainment spent $3.7 billion in April of this year to acquire William Hill. The latter is a UK-based sports betting market leader on a global scale.
Heading into the new football season, the company released plans to rebrand its US-based William Hill operations as Caesars Sportsbook.
The first step in the rebranding process was the release of the Caesars Sportsbook mobile betting app. This has been backed by a massive advertising campaign in states where legally available. The company aims to position Caesars Sportsbook as "the most dynamic sports betting app" in the marketplace.
Two main attributes are an extensive listing of betting odds with flexible betting limits. As Co-President of Caesars Digital, Eric Hession released the following comment as part of a company statement:
"Caesars Sportsbook puts the bettor at the center of everything. We understand that we need to be nimble, we need to give bettors what they want in terms of depth of odds and breadth of sports and we need to make our app easy and fun to navigate."
Tom Reeg is the CEO of Caesars Entertainment. His take on the launch stated:
"We are excited to launch our new comprehensive marketing campaign for Caesars Sportsbook. The rebranded and upgraded offerings for Caesars Sportsbook will provide customized offers, flexible limits, a wide range of betting lines and an intuitive user experience."
Caesars Sportsbook is currently live in eight states. You can find them as one of Colorado sportsbooks, Michigan sportsbooks, New Jersey sportsbooks, Tennessee sportsbooks, Indiana sportsbooks, Iowa sportsbooks, Virginia sportsbooks, and West Virginia sportsbooks.
The company has also made plans to be one of Arizona sportsbooks, Maryland sportsbooks, and Louisiana sportsbooks as each of those states launch legal sports betting.
Illinois sportsbooks, Nevada sportsbooks, and DC sportsbooks still require in-person registration. In those three states, the Caesars Sportsbook mobile app is available through a William Hill integration.
Caesars is also taking advantage of the retail sector for land-based sportsbooks. A few of these locations outside of the company's existing lineup of casino resorts include:
Capital One Arena in Washington, DC
Chase Field in Phoenix, Arizona
Monmouth Park in New Jersey
Caesars Entertainment has already been named an official sports betting partner of the NFL. It has partnership deals in place with the NBA, NHL, and MLB as the three other major US professional sports leagues.
Last month Caesars secured a long-term naming rights deal with the NFL's New Orleans Saints and the Louisiana Superdome.
Caesars Sportsbook also announced that Trey Wingo will serve as the company's Chief Trends Officer in his role as a brand ambassador. Wingo spent 23 years with ESPN as one of the network's most popular on-air personalities.
Describing his new role with Caesars, he commented:
"I want to tell the stories behind the odds. I am excited about where the Caesars brand is going and I wanted to be part of the team that is creating content to engage our sports bettors."
Caesars also happens to be the exclusive sports betting odds provider to ESPN and CBS Sports.