Brad Friedel Exclusive Interview: Miguel Almiron is an exceptional talent
Commercial Content | 21+ | T&Cs Apply
New England Revolution head coach Brad Friedel backs Almiron to come good in the Premier League
Former Liverpool, Newcastle and US international keeper, and now the head coach of New England Revolution, Brad Friedel shared his thoughts with us-bookies.com. Friedel revealed why Paraguayan striker Miguel Almiron will do well in the Premier League, and how close he came to playing under Kevin Keegan at Newcastle. The former keeper also hinted that he is in conversations with a number of Premier League players and that he has kept in touch with several players including NFL fan Harry Kane.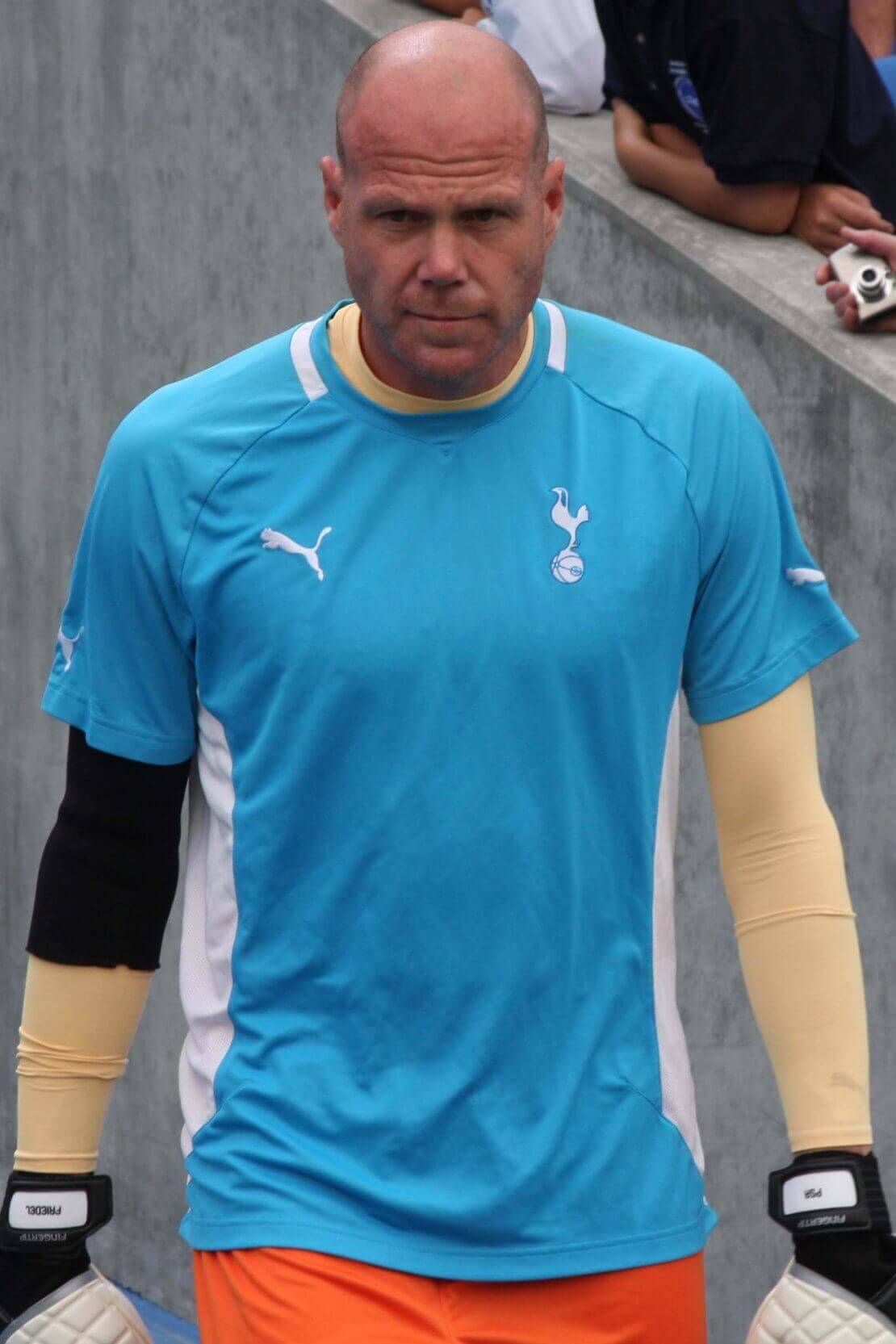 Almiron is an exceptional talent
Almiron may be a loss to Atalanta, but is a definite gain for Newcastle. He was exceptional and the Atlanta scouting network did a fantastic job in bringing him and I know they paid a lot of money by MLS standards, and he did a fantastic job there. Historically the MLS has not been a selling league so it's good to see that clubs are taking note of the MLS and paying those sorts of transfer fees. He has the pace and technical ability to succeed in English football, and I wish him the very best of luck!
Almiron will need to adjust to the pace of the Premier League
The Premier League is different; it's very fast and physical but he has the tools to deal with it, and to be very good in England. Any league in the world, it will take any player a little bit of adapting, but he has the potential to do very well over there. I think any team that signed him would have had someone to link up with him very well, and you'll see his pace. I know that a lot of teams have players with pace around, and he'll have to get used to that, but he's definitely one to keep an eye on.
Newcastle missed out on signing Friedel
I actually signed for Newcastle in 1994, but I wasn't able to attain a work permit so I went from Newcastle to Brondby. I was playing for the USA, but they didn't have an appeals process on the work permit, and you had to have played 75% of your national team's games over the last two years, and when I had applied I think I was 22 years of age and I was the number two at the World Cup and only had 50/60%, but by the time I signed with Liverpool that's when I had 75%.
We knew Kane was a special talent from Day One
We absolutely knew how good Kane was going to be, and it was noted many times in our staff meeting and our meetings when I was starting my coaching at Tottenham. As a player, each and every one of us knew that he was a truly special talent. He has proved that hard work does pay off, and he still works harder than everyone else out there, that's why he is so good. On top of that, he obviously has the talent. He scored past me in training once or twice maybe, but they didn't count as I was over 40!
Kane has always been a huge fan of American sports
He has always been enamoured by the US sports, from the time that I have known him, always very interested in the US sports. He's injured right now so was able to take in the Super Bowl and when we went on pre-season tour, he threw the first pitch out at the Chicago Cubs games so he does like the American sports. He knew more about US sports than I did, I was out of the US for so long and I became engulfed in football over here and really fell out of tune with American sports. Obviously since I've moved back I've been back in tune with it, and working with New England Patriots, obviously I know how good they are, but he definitely knows more about any American sports than I do.
We're in talks with a number of Premier League players
There are definitely Premier League players that I am interested in, but I can't give away any secrets! There are quite a few that I have touched base with and it has to work for our squad. It helps when we are going for targeted money allocation players when spending more money. It important knowing the character of the players, they need to be leaders on and off the field. But I'm definitely using my relationships, but they have to be able do the business on the field. I don't know every player but there will be someone that I know that can get to a player, and these things usually take months and months of scouting the player both on and off the field, but it's something that I'm trying to use and forge relationships to get the right players.
Pochettino gave me invaluable experience
I still look out for results of all my old clubs, but there are some fresh relationships there with Tottenham. I was very grateful to John McDermott at Tottenham's academy for the help he gave me when starting out my coaching career there, In my last year, I was grateful for the help that Mauricio Pochettino and his team gave me. It was tremendous and just a really valuable experience. I still have a lot of friends and relationships there, and seeing them right up there whilst battling with the budgets they are on, it's tremendous to see. Mauricio and his staff are truly one of the great teams.
Premier League title race is too tight to call
There are 13 games to play, who knows who is going to win the Premier League! Tottenham, Liverpool, Man City are all such top teams. It's going to be close to the finish, but I hope it's between Liverpool and Tottenham, being two of my former clubs. I'd let them battle it out and I would be happy to see either of them win it.
I should have planned my goal celebration
I don't think about the goal that I scored against Charlton that much, because we conceded late and we lost 3-2. So the memory was short-lived. Now that I'm well-retired I can speak about it a little bit, but I couldn't comment too much because we didn't get the result we wanted. My celebration was definitely not something that I had ever worked on, that's for sure!
If you would like more sports betting insights, we guide you on how to bet on sports.