Brad Friedel Exclusive Interview (Part 2): Winning the MLS Cup would mean the world to Boston
Commercial Content | 21+ | T&Cs Apply
Read part 1 of Brad Friedel's Interview.
Former USA international goalkeeper wants the New England Revolution to emulate the success of the New England Patriots
Ahead of the season's curtain-raiser against FC Dallas, we spoke with the former USA Men's National Soccer team goalkeeper and current New England Revolution head coach, Brad Friedel. The former Premier League shot-stopper gave us his thoughts on the MLS season ahead, including how Boston is a proud sporting city, and why his team wants to live up to the legacy instilled by The Superbowl-winning New England Patriots.
This is a perfect chance to use the William Hill promo code. Friedel also gave us his thoughts on the Revolution's array of wider attacking talent, providing us with his insight on what to expect from the season opener against FC Dallas and the progression in the MLS since he represented the Columbus Crew in the MLS' debut season.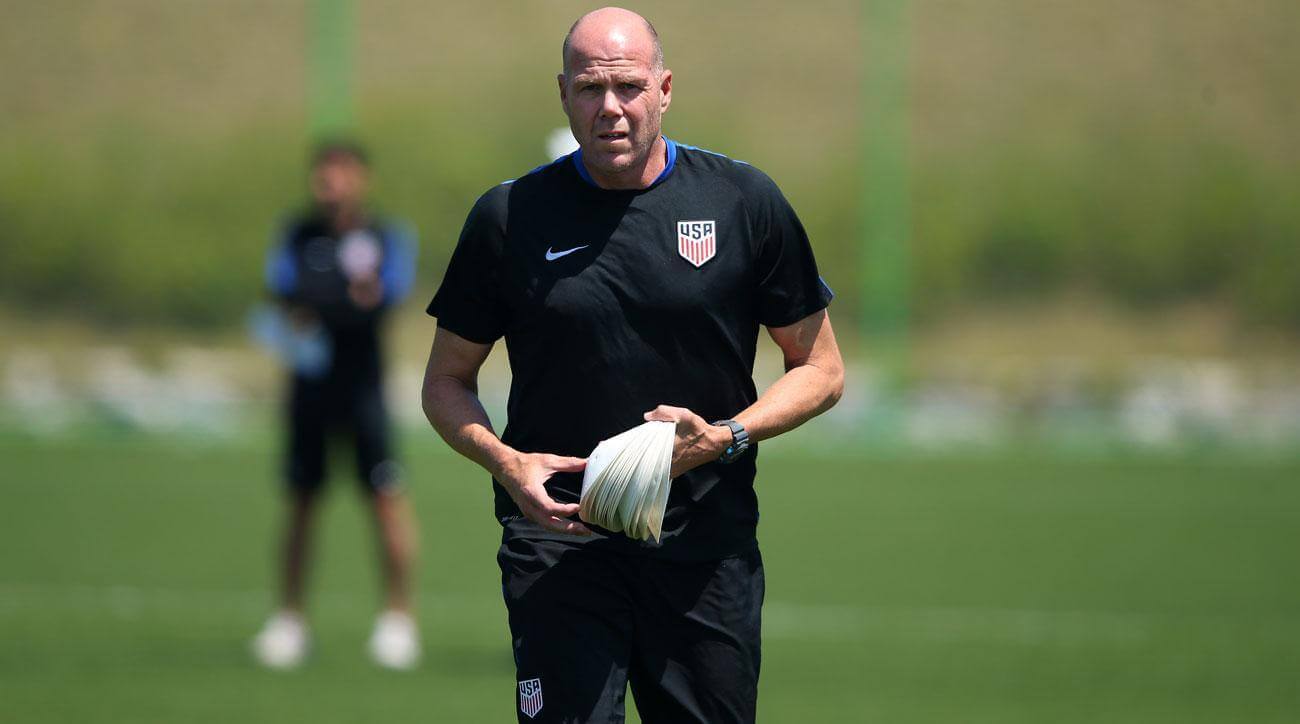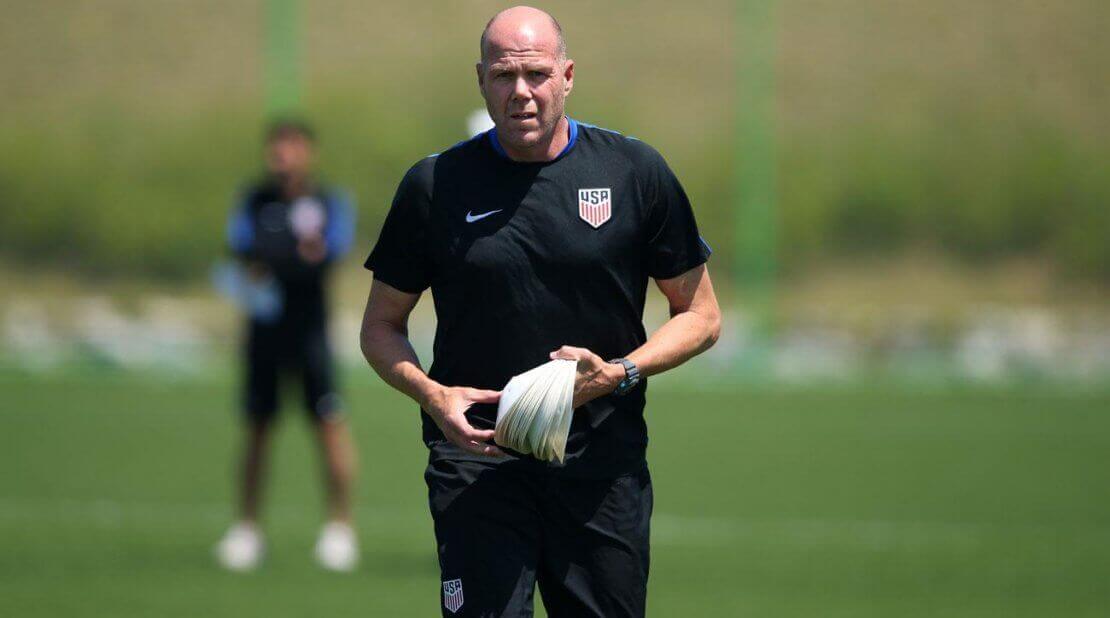 Playoffs are a minimum for The Revolution this season
At a bare minimum we would like to make the playoffs and, like every team that starts out the season, we want to try and win each and every trophy that we play for. It's a completely different season this season to last, we've had a year with the players, we're able to make quite a few roster moves and we're still hoping to add one or two more pieces to the puzzle before we kick off on March 2nd.
Winning the MLS Cup would mean so much to Boston
The New England area and Boston itself is a huge sports area. The Boston Red Sox were very successful this season, the Celtics always have a competitive team, the Boston Bruins are very competitive and the New England Patriots (who are owned by the same owners as the Revolution) so the city is used to having winners around in the city and we want to assemble a squad that can do just that, and bring trophies to the city.
Eastern Conference set to be tightest yet
The Eastern conference is going to be very tight and that's why it was so important to make the moves that we did in the off-season, both with players exiting and players coming in, because the team spirit and togetherness in addition to the way you play are so important. The margins are so small in the Easter Division, and each and every year teams are increasing their budgets and their reach across the world to get players in and it's no longer foreign players just coming in at the end of their careers – there are a couple of course, but that happens in every league around the world where we are concerned with age and we want to get players in who are in the prime of their career and at the big-game stage of their career where the talent keeps increasing. We have to be on our toes each and every year as the Conference improves, so we have to make sure that we improve every year to be better than the competition.
Fagundez will keep breaking MLS records
We hope that Diego Fagundez continues to break records, absolutely. Diego is a piece of the fabric at The New England Revolution, last season he impressed us very much, and with the players that we are bringing in and the players that we have kept, providing that he stays fully fit and clear of injuries, he will be a big part of our season ahead.
We almost have too much attacking talent
There's no doubt that there's a big competition for places and that's what pre-season is for where we will see who is going to fit best into our system and then we'll maybe have to make some moves accordingly. Right now as a staff, we're very happy to have the wealth of talent going forward as we want to add goals to the team and now we have a lot of talent to choose from so right now we are looking forward to seeing how all of the players will combine. We will just have to see how the season pans out and who is going to get the minutes.
Holding back on talking tactics
The strategy that we employ will be there for people to see and I don't think that there needs to be a lot of talk about it, especially as we do have a lot of new faces. It will be there from March 2nd onwards for people to see.
We look at players globally, and I know Harry Kane has ties to New England
We have a very good scouting network that we set up last season, including the club's first ever chief scout and we've just hired another one for South America and what we look for consistently are people who are going to better the squad. Last season was a big learning curve with regards to who we actually had within our team and within our squad, and any players that we bring in need to better or compliment that squad. So whether we bring in players from England, other parts of Europe, South America, or other parts of the world is sort of irrelevant to us, we're trying to bring in people in the positions where we feel that we need help. I saw Harry Kane post a couple of photos with a few of the Patriots players, so we will have to see what happens there in the future.
We're in talks with a number of Premier League players
There are definitely Premier League players that I am interested in, but I can't give away any secrets! There are quite a few that I have touched base with and it has to work for our squad. It helps when we are going for targeted money allocation players when spending more money. It important knowing the character of the players, they need to be leaders on and off the field. But I'm definitely using my relationships, but they have to be able do the business on the field. I don't know every player but there will be someone that I know that can get to a player, and these things usually take months and months of scouting the player both on and off the field, but it's something that I'm trying to use and forge relationships to get the right players.
Waiting to watch FC Dallas' pre-season ahead of the season opener
FC Dallas have a new coach as most people know, so we're going to take notice of their pre-season games but it's very difficult to tell at this moment in time exactly who they're going to put out, but over the years they've had a very good team, a solid team, and a tough team to break down, very good on the counter-attack and I don't know if Luchi (Gonzalez) is going to employ those same tactics or not. Knowing Luchi has been involved in FC Dallas' academy for so long, we don't know how many of the young players are going to come into the team so that's a little bit of a waiting game at this time, but we should have a good handle on that by March 2nd.
FC Dallas squad is strong and could opt for youth or experience
Michael Barrios is definitely a very good player and it will be interesting to see what Luchi does with their team, does he give someone like Paxton Pomykal the call-up and give him a lot more minutes, as he's a very talented young player, or will he go with more tried and tested experience which they also have in their team, so again, we're just going to have to wait and see until the week or two leading up to when we play them.
MLS was a completely different ball-game when I was at The Crew
My memories of playing for Columbus Crew are completely different to what it is now, and what the MLS is today compared to back then. I think everyone played in NFL stadiums, we played on the most narrow pitch in the league at Ohio State stadium and I think that we were the first or second team in the league at the time to have training facilities, and it wasn't anywhere near what the league is today. You have to take your hat off to the leadership group!
Higuain the key for Columbus
Federico and Gonzalo Higuain are two completely different types of player. Federico comes far deeper and plays as a true number 10, and he makes Columbus Crew tick in that system. He's had a wonderful career and we'll have to see what happens with Caleb Porter's system there, but Federico has been a very important piece in the Columbus puzzle, if not the most important piece, over the last three years.
Old-school MLS penalty shoot-outs were a joke!
I was in involved in one of the MLS old-style shoot-outs where the player runs at you, and I'm very glad that the shoot-out days like that are over – there was no need for it! The first time I was ever involved in one, the game ended in a draw and so I walked into the changing room as you would having played in Europe and the kit-man came in and said 'Brad, what are you doing?', so I told him we drew but he said 'No, we've got the shoot-out now', so I had to go back out!
Read more here to gain more insight on how to bet on sports and the MLS.