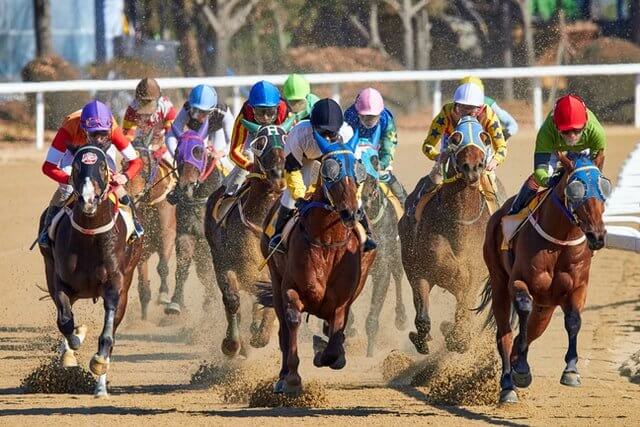 MGM Resorts International formed BetMGM a few years ago as the face of its interactive wagering division. As a legal US sportsbook, this division already has the third biggest market share of that industry when it comes to the overall US sports betting handle.
BetMGM also offers online casino gaming in select markets. The latest company news details a new strategic partnership with NYRA Bets, LLC to gain entry into the horse betting industry.
NYRA Bets has established itself as an official wagering platform and major source of horse racing media content in the US. The company's services are currently available in 30 different states. It cover all forms of racing from Thoroughbreds to harness racing.
This new partnership gives BetMGM sports betting customers access to horse racing on a global scale. This includes the ability to view and bet on horse races across 200 different tracks.
Latest Hollywood Casino News
Along with every North American track running a live daily card, this access expands to international racing hot spots such as the UK, France, Japan, Australia and Dubai.
Along with the ability to watch and bet on the races live, the BetMGM app also offers race replays, live streaming content and expanded industry content. No longer will you have to sign up on Amwager, which is rather limited in scope.
Best of all, this will become a one-stop shop for horse racing's biggest events of the year such as the Kentucky Derby in early May and the annual Breeders' Cup in early November. Major global racing events are also part of the coverage.
BetMGM CEO Adam Greenblatt was quoted as saying:
"We've found a great partner in NYRA Bets and look forward to working with them to create a thrilling, interactive experience for horse racing fans on BetMGM."
Wall Street analysts are taking note of MGM Resorts International's efforts to grow and expand the company's interactive division. Jefferies analyst David Katz issued a Buy rating towards the end of May. He released the following observations:
"We believe the issues and catalysts are progressing as expected – improving operating execution in an improving environment, accelerating growth in BetMGM, thoughtful capital allocation and simplifying the corporate structure which should improve the share's trading levels…"
Most analysts agree that MGM Resorts International is headed in the right direction with solid upside potential for growth in the company's interactive gaming efforts. This will be driven by further expansion into new legal sports betting markets as well as online gaming. Horse betting now becomes the trifecta play among this trio of gaming verticals.
This is also exciting news for the entire horse racing industry. Forming strategic alliances with established online sportsbooks offering mobile betting apps expands the market for daily horse betting. You'll soon be able to find even more horse betting bonuses.
NYRA Bets was first launched in 2016. It quickly grew to become a major national online horse wagering platform. Designed as a state-of-the-art system, this become a popular alternative to other major betting platforms such as TVG.
Tony Allevato is the president of NYRA Bets. His comments on this new partnership included:
"This is the type of partnership that reflects the importance of horse racing within the rapidly evolving sports betting marketplace."