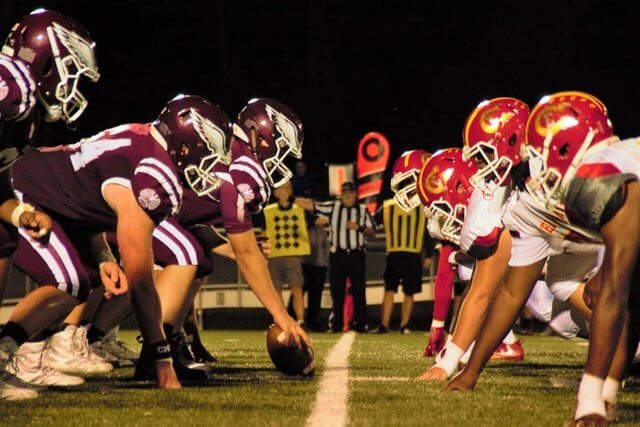 Sports betting is now live in the state of Kansas, and BetMGM Sportsbook is a company that launched on opening day. September 1 was the first official day to place bets in Kansas, and BetMGM also announced another major announcement on the same date.
BetMGM Sportsbook announced a new multi-year partnership with the Kansas City Chiefs, one of the top NFL franchises in the league. This is not an exclusive agreement, and the Chiefs are expected to attract other partners as time goes on.
The Kansas City Chiefs are one team expected to drive sports betting in the state, and it helped pass new sports betting laws. The Chiefs are technically located in the state of Missouri, but that state was unable to pass a new sports betting agreement.
Jump to
Details of Partnership
This timing couldn't be more perfect for the sports betting operator as this deal will help get its name out in the state. BetMGM will be able to promote in and around Arrowhead Stadium during game days.
The Chiefs will also use BetMGM to help create digital content that will be featured on the team's website and social media. There was nothing in the announcement about a sports betting lounge at Arrowhead Stadium, but this is something usually featured in similar deals.
BetMGM is known for having some of the best customer promotions and bonuses, and the game-day experiences with the Kansas City Chiefs will soon be included to improve user engagement and experience.
BetMGM Has Become a Force in Online Sportsbooks
There are now 31 different states with some form of legal sports betting, and a handful of other states are just waiting to launch. BetMGM has done all it can to make itself a force in the U.S. sports betting market, and it has been successful.
BetMGM Sportsbook has gained market access in 24 states throughout the country, and it is now third in online sports betting market share. You can also bet at the BetMGM Sportsbook in Ontario, as this operator was one of the first to launch there as well.
Kansas Full Launch Coming
The Kansas sportsbooks that are currently operating can only offer a small portion of their sports betting services. Kansas sports betting regulators proposed a soft launch on September 1 to ensure that there weren't any problems with each operator.
The full launch is coming to Kansas on September 8, and there is a chance that three additional sportsbooks will go live at that time. This will provide even more competition to BetMGM, but it will also help turn this into a highly competitive market.
September 8 is also the first day of the 2022 NFL season and should help boost the numbers on the first day.