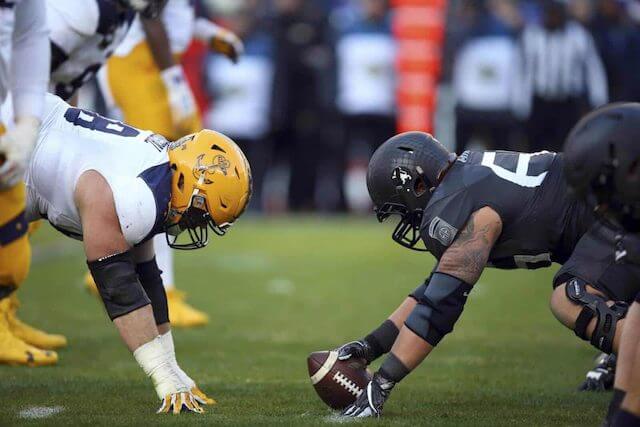 Legal sports betting in the US has changed the entire landscape of how professional sports franchises view US sportsbook companies.
Prior to May of 2018, professional leagues such as the NFL and MLB were actively opposing legal sports betting. The NFL was part of the landmark federal court case that changed everything. The US Supreme Court eventually ruled in favor of New Jersey and a state's right to regulate legal sports betting within its borders.
If you cannot beat them, then join them. Two year's later the NFL along with the NBA, MLB and NHL opened to door to US books entering into sponsorship deals with individual teams. There has been a flurry of deals since that point and they continue into 2021.
BetMGM & Washington Nationals
The MLB's Washington Nationals recently announced that the team has entered into a strategic partnership with BetMGM. Along with a number of marketing perks, the biggest prize in this deal is a BetMGM retail sportsbook right outside of Nationals Park by the center field gate.
This book would offer betting windows and stand-alone betting kiosks. It would also have a concessions stand as part of its amenities.
To sweeten the deal even more, fans will have the opportunity to place bets through a BetMGM mobile sportsbook app inside Nationals Park this season.
BetMGM has also purchased the rights to become the exclusive sports betting partner of the Washington Nationals. The financial terms of the deal were not released by either side. The launch of the betting app should coincide with the Nationals' season opener.
The actual retail sportsbook at Nationals Park has set sometime during the summer as its target launch date.
PointsBet & Detroit Pistons
One of the up and coming players in the US sportsbook industry is PointsBet. The company released details of its new strategic partnership with the NBA's Detroit Pistons. This includes the designation of being the Official Betting Partner of the team.
PointsBet is looking to enhance its business presence as a Michigan online book in the high-potential sports betting market. It will have the right to use the Pistons' brand across its entire digital platform. This includes team logos, Pistons.com, the team's mobile app and all applicable social media channels.
There is also an opportunity for a special in-game betting promotion exclusive to PointsBet. Overall, the level of media visibility will tie the two sides together when it comes to legal sports betting in the state.
As an added perk, Rip Hamilton has been chosen to serve as a PointsBet brand ambassador. He was a three-time NBA All-Star and member of the 2004 championship team.
PointsBet strategic marketing plan in Michigan started with its sponsorship deal with the MLB's Detroit Tigers. This new deal cements the sportsbook's commitment to making an impact throughout the state.
Johnny Aitken is the CEO of PointsBet USA. As part of his official company statement on the new partnership, he was quoted as saying: