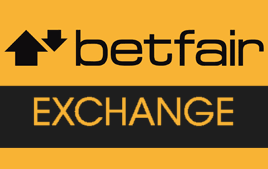 The US online betting industry is booming these days. The four biggest professional leagues are in action led by the new NFL season and www.us-bookies.com and Super Bowl betting. More and more states are adding legal sports betting to available gambling within their borders.
However, for one UK sports betting exchange its time to pull up stakes and exit the market. BetFair was one of the first international betting companies to create a presence in the US. This was followed by a favorable US Supreme Court ruling in May of 2018 for legal sports betting.
New Jersey led the fight for state rights in the matter. This was also the first state to expand the legal US market outside of Nevada.
BetFair was actually launched in 2016 as an online betting exchange for legal horse betting like Ballstreet Trading is for sports wagering. It transitioned to an online casino site when they were legalized in New Jersey. As a twist on traditional betting site, BetFair operated as an exchange. Bettors could negotiate their own betting odds without the use of an actual bookmaker.
This is known as peer-to-peer wagering. The exchange acts as an arbiter that takes a commission on the winnings. That figure was set at 12 percent in New Jersey. While this was a novel concept in a new betting market, it never really caught on. The company's total handle in 2018 reached $12.4 million.
Growth in New Jersey stalled and BetFair never expanded outside the Garden State. The company was a pioneer of this betting model more than 20 years ago. While it enjoyed success in many jurisdictions, including its native UK, it could not duplicate that venture in the US.
The highly popular sportsbook, FanDuel oversaw the US operations for BetFair. As COO, Kip Levin told the Thoroughbred Daily News that the betting platform "never hit the critical mass it needed to be viable."
Demand for this type pf betting option never met expectations. BetFair's actual origins in the US were rather promising at one time. Before merging with Paddy Power, it entered the US horse racing market through its acquisition of TVG horse racing channel.
BetFair had the ability to lobby state lawmakers to pass legislation geared towards the exchange concept. It did achieve some level of success in New Jersey but a specific set of rules pertaining just to exchanges never materialized.
In 2016, BetFair could only run its horse betting exchange at Monmouth Park in New Jersey and Woodbine Racetrack in Toronto. The exchange concept in other horse racing markets proved to be a harder sale than imagined.
For now, the exit of BetFair from the US market puts an end to this experiment. Maybe this bold endeavor in exchange betting will prove to be a concept that was ahead of its time.