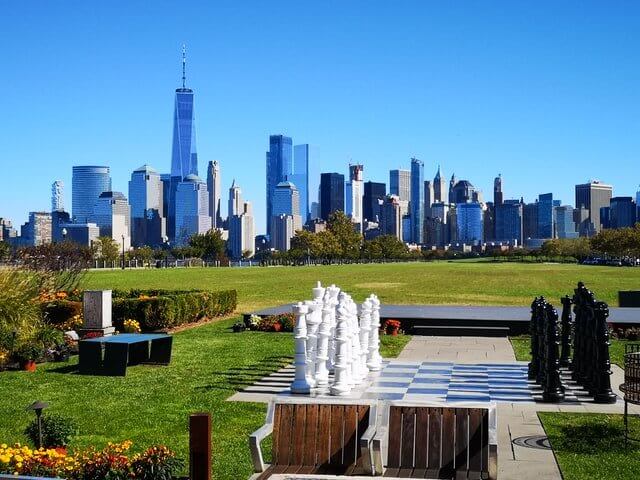 Ever since the US Supreme Court gave individual states the right govern and regulate sports betting, New Jersey has been a market leader.
The Garden State is the biggest state in the country for legal sports betting in terms of monthly volume. As of this past Aug. 21, there is a new legal operator in the state looking to get a piece of that lucrative business.
Penn National went live with Barstool Sportsbook as part of that company's aggressive expansion plans. Based in Pennsylvania, this regional gaming and entertainment company is making some serious inroads with the Barstool brand.
Early last year, Penn National acquired an equity share of the popular media property Barstool Sports. This partnership then released Barstool Sportsbook as its entry into the legal sports betting industry. First launched in the company's home market of PA, expansion has been ramped up in conjunction with the new football season.
Entering the highly competitive New Jersey market could be the ultimate test for Barstool Sportsbook. It has been met with rave reviews by sports bettors in every previous launch. This is especially true among the younger demographic of 21 to 35-year old sports fans.
The overall popularity of Barstool Sports coupled with the gaming reach of Penn National has been a winning combination. As the founder of Barstool Sports, Dave Portnoy remains a driving force in his other role as a media personality.
Read about sports betting in more states
Barstool Sportsbook is currently available in seven states offering legal online sports betting. Along with Pennsylvania and New Jersey, the mobile betting app is live in Colorado, Illinois, Indiana, Michigan, and Virginia.
In a few of the launches, the Barstool Sportsbook app set records for the number of initial downloads. Barstool Sports' loyal fan base has heavily supported the sports betting app in markets where legal.
The entry into New Jersey was met with little fanfare through a soft launch. Since that point, Penn National has ramped up its efforts to build its customer base in the state. The marketing campaign is backed by a risk-free bet welcome offer up to $1000.
The big three of FanDuel, DraftKings and BetMGM control the lion's share of the market in New Jersey. However, Barstool is more than capable of making a major impact given the state's overall monthly betting volume.
Part of Barstool Sportsbook's rollout plans include a generous lineup of promotional offers and incentives. The use of enhanced betting odds and valuable giveaways are also part of the plan. There should be an abundance of sport and sporting event-specific promotions in the marketing plan.
Timing is everything in business. With the start of both college football and a new NFL season, betting volume will be on the rise in every legal market. New Jersey should continue to lead the way.
While the betting handle has been steadily down throughout the summer months, September is sure to halt that slide. In December of 2020 and again in January of this year, New Jersey came extremely close to reaching the $1 billion mark in monthly betting volume.