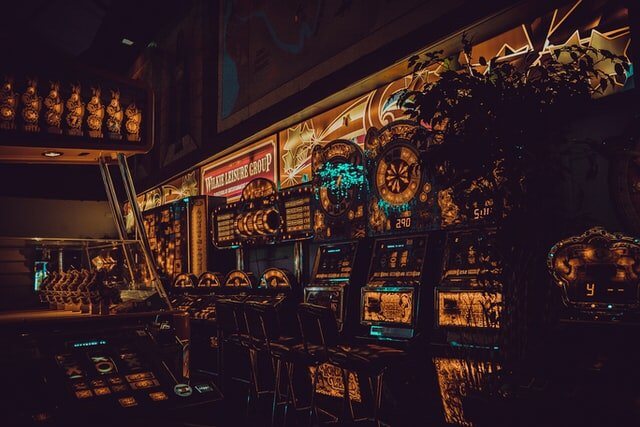 November has been a busy month for Bally's Corp. First, the new company name was announced by Twin River Worldwide Holdings after purchasing the brand name from Caesars Entertainment.
Looking to expand its network of land-based casinos into various parts of the country, there are a few deals on the table waiting to close. The biggest deal closed on Nov. 19 with the addition of the flagship Bally's Atlantic City.
Hot off the presses is a licensing agreement with Sinclair Broadcasting Group. This new partnership would rename 21 regional sports networks as Bally Sports. The deal is for 10 years at a cost of $85 million. Sinclair would grant Bally's Corp the naming rights to the designated networks.
The networks involved were actually purchased from Fox. They currently cover 42 different professional sports franchises. Bally's ultimate goal is to give sports bettors the ability to wager on the games directly from their television with the use of an online betting tool according to various media sources. Other books with ambitious plans to take over the market but have an uphill battle include Betthouse and Betsson.
Based in Hunt Valley, Maryland, Sinclair has valued the 21 sports-related networks at $4.23 billion. The company paid Fox $9.6 billion for those channels in 2019 according to company records. Part of the issue has been Sinclair's inability to get broadcast contracts with Hulu and YouTube.
Legalized sports betting is viewed as a way to add value to these networks outside of the traditional pay-for TV channels. The long-term plan banks on direct access to consumers. This would allow these channels to bypass cable and satellite distributors.
Along with closing on Bally's Atlantic City and the licensing deal with Sinclair Broadcasting, Bally's Corp made news with its purchase of a sports betting technology company.
Furthering the company's firm commitment to the emerging US sports betting industry, Bally's purchased Bet.Works for an estimated $125 million. This is a sports betting platform that currently works with sportsbook operators in New Jersey, Iowa, Indiana, and Colorado.
Soo Kim is the chairman of Bally's Board of Directors. In a company statement, he added the following comments on this new direction:
"This is the next step in our company's evolution. By combining our expanding national footprint of casinos, the recently acquired Bally's brand, and Bet.Works's proprietary technology stack, we have evolved in just a few short years from a regional casino operator into the first US gaming company committed to serving our customers with an omnichannel approach, combining the best of our physical properties with a superior online experience."
When all the pending casino deals close, Bally's Corp will operate 14 land-based casinos across 10 different states. The company has also been very active in the development of its online gaming capabilities.
Industry analysts point to the efforts in sports betting and online casino gambling as the key growth engine heading into 2021. The rebranding of its casino properties to Bally's will be a longer process as it attempts to re-establish this iconic name to its former glory.
As part of the deal to acquire Bally's Atlantic City from Caesars Entertainment, the company has agreed to invest $90 million to renovate and expand the Atlantic City Boardwalk property.