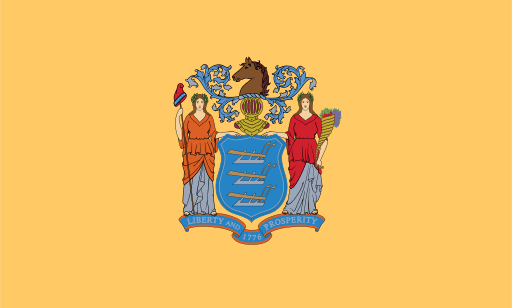 When you are a beach town on the southern coast of New Jersey, the 4th of July holiday is the biggest of the season. When that same town has casinos that have been closed for more than three months, getting them up a running for that holiday is a top priority.

New Jersey Gov. Phil Murphy gave approval to a plan that would allow all the casinos in Atlantic City to operate at 25 percent capacity. The first day they can reopen is Thursday, July 2. According to recent reports by the Press of Atlantic City, most of the properties should be up and running for the 4th of July.

One glaring exception would be Borgata Hotel, Casino & Spa. This is the biggest casino in AC from a gaming revenue standpoint. After enduring a shutdown that will have lasted 106 days, the property appears to be content to skip the holiday weekend and reopen on Monday, July 6 to the general public.

The weekend festivities at Borgata have been reserved for invited guests only. That list probably contains more than a few high rollers and casino whales. The invitation-only event starts on July 2. The casino stated that it wanted to take advantage of the holiday weekend as part of a "friends and family" experience.
Check out the best NJ online casinos.

This could also be viewed as a soft opening as every casino grapples with the task of enacting a series of health and safety protocols. This includes mandatory masks for all casino employees and patrons. Melonie Johnson is the president of Borgata. The reopening was addressed with the following comments:
We are proud to be part of this resilient community that has remained strong and caring during these challenging months. When we reopen our doors, we do so with excitement to welcome back our employees and guests. And with an unwavering commitment to their health and safety.
Also added to these comments was the following statement:
Summer is a special time in Atlantic City. And we look forward to playing a part in offering some much-needed entertainment.
The actual capacity of Borgata's casino floor is 10,189 patrons. This means it will be able to accommodate up to 2,547 gamblers when the doors open to the general public.
One of the biggest casino floors in Atlantic City from a capacity standpoint is Harrah's Resort Atlantic City. The full capacity is 14,716. The capacity at 25 percent is 3,679.
Harrah's is one of three Caesars Entertainment casinos expected to reopen on Friday, July 3. The other two are Bally's Atlantic City and Caesars Atlantic City. Bally's top capacity at 25 percent is 1,963 patrons and Caesars is 3,246.
Gov. Murphy is still working on the final reopening plan as far as mandatory health and safety protocols. Social distancing will be a big part of that plan as well as added sanitation efforts. There will be limits in place at table games and certain slots could be disabled to maintain a safe space in between machines.
Sports Betting Latest Promotions: