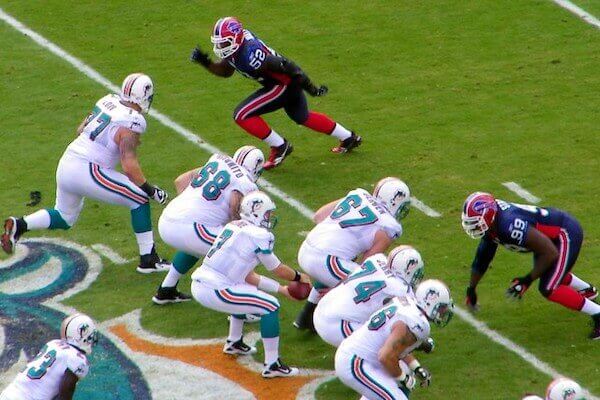 As the clock struck midnight on Dec. 31 to usher in New Year's Day, 2021, one of the most tumultuous years ever finally drew to a close.
As far as the sports betting industry, the highs and lows of 2020 were spread about as far apart as possible. Sports and sports betting in the US basically ground to a halt in March due to a global pandemic.
By the time December rolled around, more than a few states with legal sports betting were setting record betting handles month after month. As the biggest betting market in the country, November's betting handle for New Jersey sportsbooks cleared $900 million.
New markets such as Colorado online sportsbooks, which made its debut in May, along with Tennessee's entry in November are off to a great start. The results of the 2020 general election in early November cleared the way for possibilities in three more states (Maryland sportsbooks, Louisiana sportsbooks, and South Dakota sportsbooks).
By the end of 2021, more than half the states in the country should offer legal sports betting in some form. While 2020 certainly had its ups and down, it laid the groundwork for the continued explosion of growth in the entire legal US sports betting industry.
Also in the news throughout last year were stories of outlandish bets, crazy outcomes and more than a few "bad beats".
The annual Super Bowl usually garners top honors as the most heavily bet single sporting event of the year. This past year's thriller between the Kansas City Chiefs and the San Francisco 49ers did not disappoint.
One of the biggest prop bets in that game paid off big when Chiefs' quarterback Patrick Mahomes became the first player to score a touchdown. He went on to win Super Bowl MVP honors after leading Kansas City to a dramatic come-from-behind victory.
As far as big bets, BetMGM mobile sportsbook saw its fair share of excitement in 2020. This book's biggest betting event of the year was actually the recent boxing match between Deontay Wilder and Tyson Fury. The bout ended with Fury winning by a TKO.
A college football game between Iowa State and Texas caught one big bettor's interest. A money line wager of $550,000 on Iowa at -105 paid off but not without some major drama.
Texas held the lead all game long until Iowa State jumped ahead with 1:28 left to play in the fourth quarter. The Cyclones held onto win 23-20 only because the Longhorns missed a last-second field goal.
A $500,000 bet on the Minnesota Vikings over Carolina Panthers as a PICK was another big bet at BetMGM. Numerous mistakes and turnovers should have buried Minnesota. Yet, the Vikings found a way to come from behind and win 28-27 on a touchdown with 46 seconds left to play.
One of the biggest parlay wins at BetMGM turned a $9 wager into $139,543. That lucky bettor strung together nine college football plays in early September as the 2020 season first got underway.
A New England Patriot's 23-17 upset over the Baltimore Ravens on Nov. 15 produced one of the biggest wins of the year for the books. A last-second two-point conversion in Philadelphia's 23-17 loss to Seattle as a 6 ½-point underdog produced one of the biggest "bad beats" for bettors on the wrong side of that wager.