With sports betting now league in the US capital, let's take a look at what we can expect from the only basketball team in Washington DC and where you should be looking to bet on the Washington Wizards.
Jump to
Upcoming NBA Odds
Odds are subject to change. Last updated
May 21, 2022 3:56 am
.
Please be advised that betting on the NBA is not available in all US states.
Wizards news & tweets
Best Washington Wizards Odds & Predictions
Our experts have some interesting picks and predictions for the Wizards' season ahead, that will help you make some educated bets when the season gets underway.
Head coach Wes Unseld Jr. and the Wizards can expect to challenge for the division title this year as the team is spearheaded by the dynamic trio of Bradley Beal, Kyle Kuzma, and Montrezl Harrell. Plus the team traded for Kristaps Porzingis.
Betting on the Washington Wizards would be a good choice for those betting against the spread–they aren't favorites by any means, but have a few quality players that could see them cause an upset this season.
Right now, FanDuel has the Wizards odds at +50,000 to win the Eastern Conference or NBA Finals. Those long shot odds suggest that it's better to focus on single game bets for the Wizards.
For those looking to bet on over unders or a point spread, be sure to check your platform of choice for the most up to date ways to bet ahead of each game.
These will be updated throughout the course of the season with every game to reflect the most up to date form, standings and more.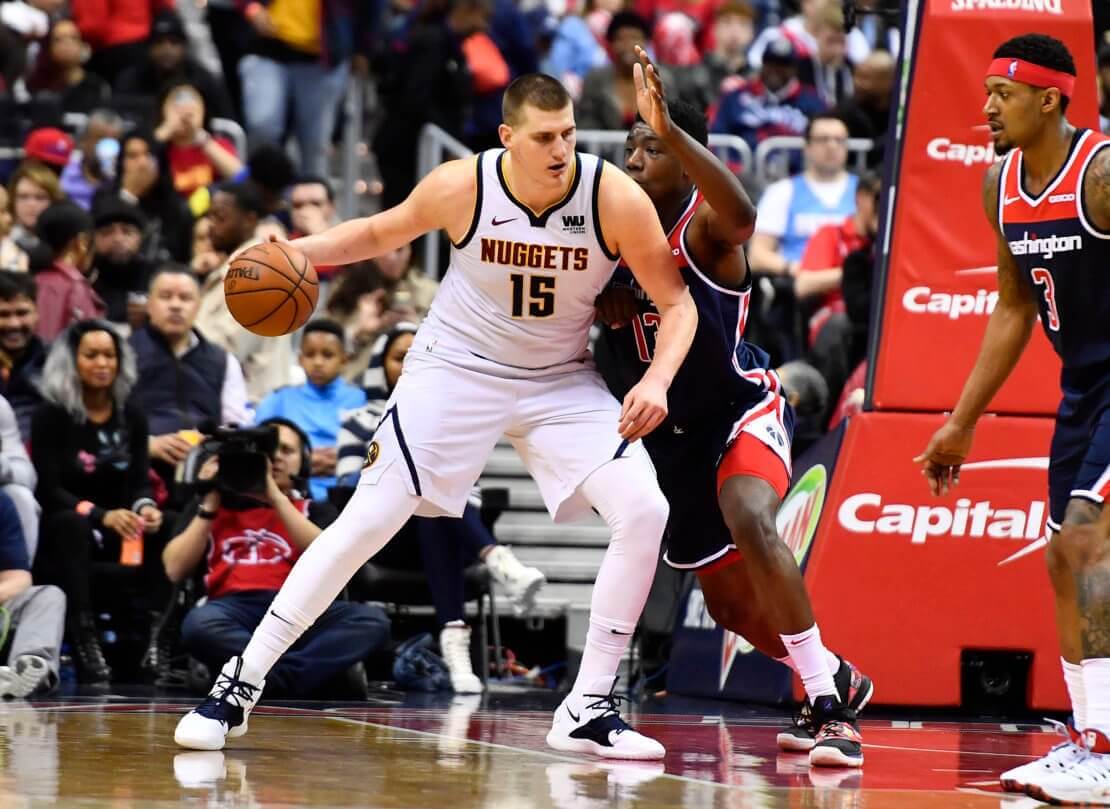 History of the Washington Wizards
Let's go over some key facts and information regarding the Washington Wizards franchise.
Team Creation
In 1997, the Washington Bullets rebranded as the Washington Wizards and have been known as such ever since.
The team currently plays at the Capital One Arena in Washington, DC in the National Basketball Association's Eastern Conference Southeast division alongside divisional rivals Orlando Magic, Charlotte Hornets, Miami Heat, and the Atlanta Hawks.
Best Seasons
The Washington Wizards has one NBA title (as the Washington Bullets in 1978).
In addition, they have 4 conference titles all coming in the seventies.
They have enjoyed some success in recent seasons, most recently they won a division title in 2017, their first since 1979.
Most Famous Players
The most famous player to ever pull on the Washington Wizards jersey is without a doubt Michael Jordan.
Since Jordan retired in 2003, the Wizards have had another couple of superstars–Gilbert Arenas, John Wall, and at present, the team's best player is Bradley Beal.
Other notable mentions would be during the Washington Bullets days like, Moses Malone, Manute Bol, Muggsy Bogues and Wes Unseld.