Hollywood Gulf Coast does not operate in Virginia
It appears you are in Virginia, but this bookmaker does not offer their services here.
Currently, waiting for bonus offer.

USE THIS BONUS CODE
Valid for Virginia, Sep 2018
Play Responsibly | 18+
Hollywood Gulf Coast Mississippi Sportsbook
Now that the U.S. Supreme Court has opened the way of legalizing the sports betting in the states, a lot of casinos along Mississippi are opening land-based sportsbooks with their online version that will follow. One of them is the Hollywood Casino Gulf Coast whose site is expected to launch in the near future, even though nobody has announced the exact date yet.

To find out more about the brand, potential promotions and any Hollywood Gulf Coast Bonus Code that might be available, keep reading our review.
Hollywood Gulf Coast Sportsbook
Since May 2018, according to federal law, sports betting is no longer prohibited in most states of the USA. Hollywood Casino is preparing to open one of the first sportsbooks in the state of Mississippi. The details are still not available, but if we take into account the image of the Hollywood Casino Gulf Coast as a brand, then the sports betting community that they intend to create sounds really promising.
Hollywood Casino Gulf Coast is a hotel-casino complex located in Bay St. Louis and it's owned by Gaming and Leisure Properties while it's operated by Penn National Gaming. Now, more than 25 years, 24 hours, 7 days a week, it's been offering gaming action in Las Vegas-style featuring various slot machines, table games, and live poker.
When it comes to the sportsbook that they are planning to open we expect no less. A well-established range of betting options is definitely a must-have. As soon as they open the land-based sportsbook we expect the launch of an online sports betting platform. Besides high-quality sports gaming entertainment, hopefully, there will be some amazing promotions, and welcome bonuses, too.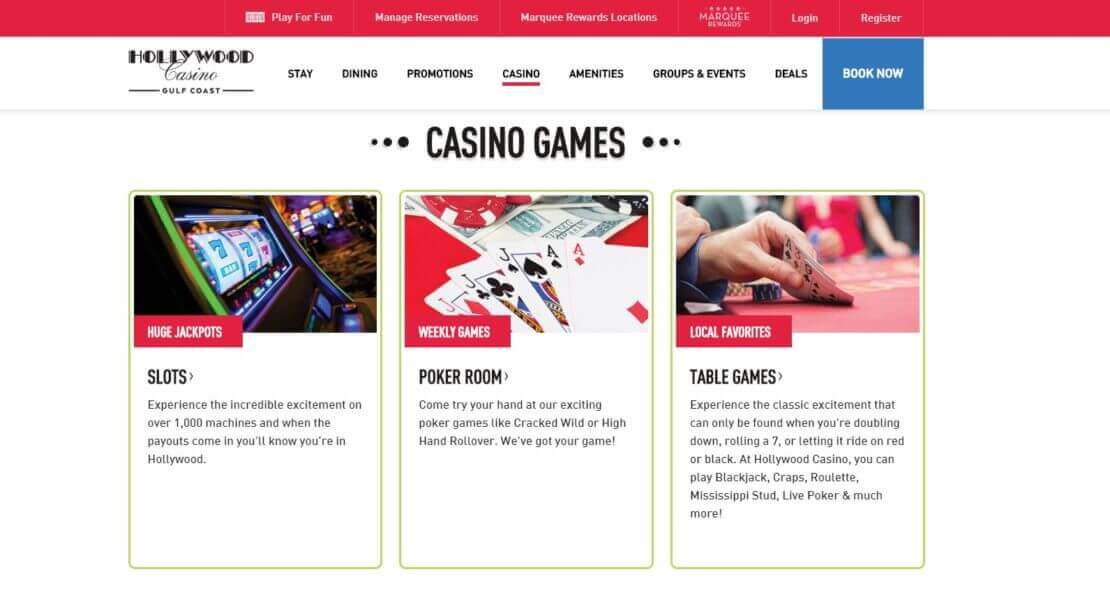 Since they are new on the market, they should offer some really enticing sign-up bonuses in order to attract new customers. So, now, the question is: What the potential welcome bonus will be like and will there be a Hollywood Gulf Coast Bonus Code that activates it?
Hollywood Gulf Coast Sportsbook MS Welcome Bonus
It is sure that as a newbie on the market they will be looking for a visible place on the sports betting scene. That's why they'll try their best to meet the expectations of the clients. What do the clients expect, we may ask ourselves. The answer is generous bonuses, right?
However, as you have already seen, currently there is no much information. As soon as they open the sportsbook and launch the website, they should disclose the details of the possible welcome bonus. That's why we still can't say for sure if the Hollywood Gulf Coast Bonus is going to be applicable or not.
On the other hand, our experience regarding the sports betting scene leads us to believe that it is quite likely that there will be some code. Usually, the bookmakers require a code from their clients upon registration. It's the code that activates the bonus actually. That's why it is so important.
Hollywood Gulf Coast Sportsbook Bonus Code
Let's imagine that there is an attractive welcome bonus and a Hollywood Gulf Coast Bonus Code. What would the procedure be like?
First of all, you'll need to create an account. All the registration forms are pretty much the same. The Hollywood Gulf Coast Sportsbook should be no exception. After you fill in the required fields regarding your personal data, you must enter the code if it's applicable.
Since you need to enter the code upon registration, now you're probably asking yourself where to find it. The answer is right here, in our review. Make sure to visit our page regularly, because as soon as we know something more, we'll update it.
The code must be entered in a special field. So, if you want to qualify for the special bonus, don't forget the Hollywood Gulf Coast Bonus Code. Without it, you can't claim the bonus.
Since we are just anticipating the next steps of the Hollywood Gulf Coast Mississippi Sportsbook, we must say that it is also possible that there won't be any Hollywood Gulf Coast Bonus Code. That means that it's simply not required. In this case, the potential bonus will be automatically activated.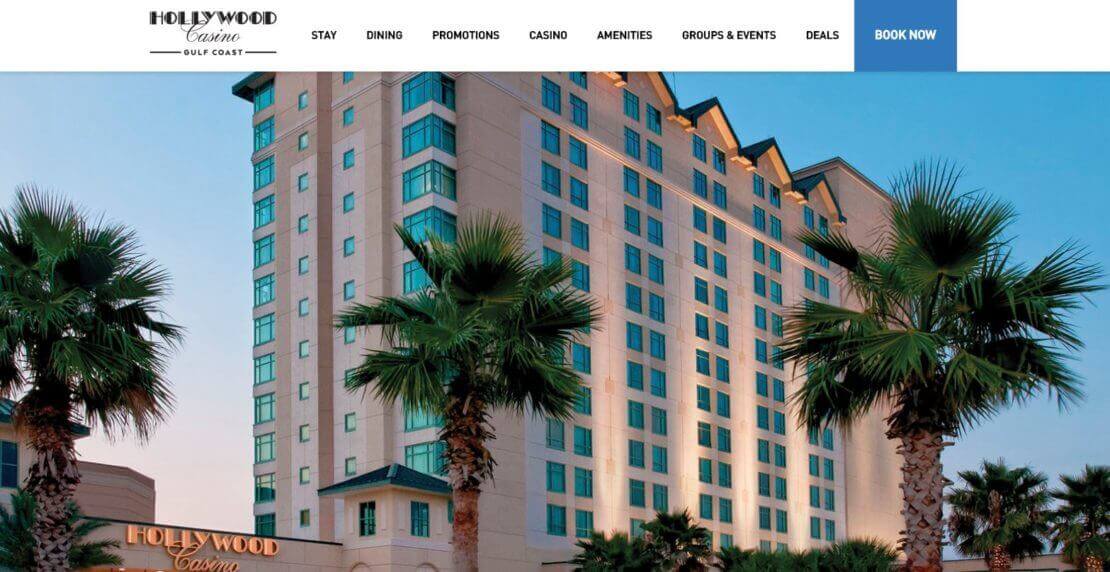 Hollywood Gulf Coast MS Sportsbook Review Conclusion
As soon as the Hollywood Gulf Coast MS Sportsbook is launched, we'll get back to you with more information. We'll also let you know if there is any applicable Hollywood Gulf Coast Bonus Code.
For the time being, visit our review regularly for updated news.