The NCAA Division 1 Men's Basketball Tournament is coming soon and many people want to be there to watch their favorite team compete.
Because this annual event is so wildly popular, tickets to some games will be hard to come by.
However, you still have time to get your hands on March Madness tickets for all stages of the tournament.
Jump to
Whether it be the earlier rounds, or the rounds of Sweet 16, Elite 8, Final 4, or the March Madness Championship, now it is the time to get your tickets.
The easiest way to get your tickets is by ordering them online. Where can you get them? Well, read on to find out.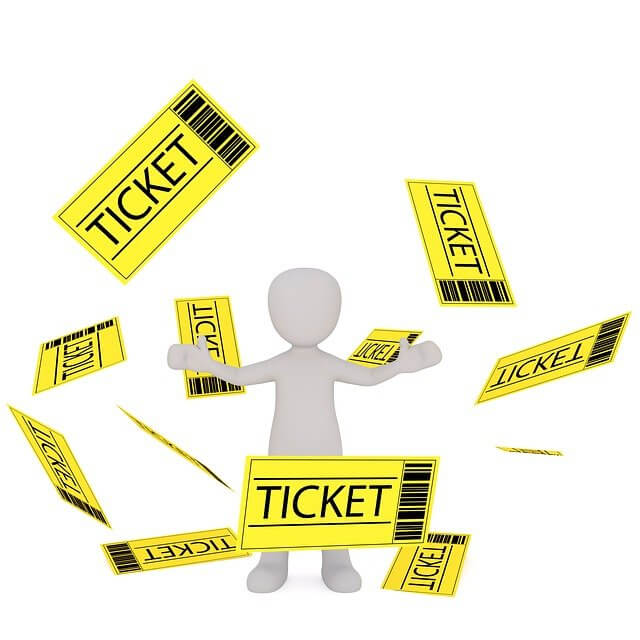 Best Way to Get March Madness Tickets
One of the best ways to get your March Madness tickets is through the NCAA site. Once there, scroll to the bottom of the page, click on "Experience it Live", and then select D1 Men's Basketball tickets.
This will bring you to a page where you can select your preferred date and venue. For instance, if you want to attend one of the First Four games in Dayton, click on either "Buy All-Session Tickets" or "Buy Tickets and Hospitality".
When you select "Buy All-Session Tickets", you are redirected to the Ticketmaster site. You'll need to open an account, which takes less than a minute.
After that, it's only a matter of choosing your section and seat. Sections with available seats are displayed in blue, while the sold-out areas are shown in gray.
Once you've chosen your seat, you'll see the cost of the ticket and you can confirm that you want it. It will then be added to your cart. Once you have chosen all your seats, proceed to the checkout and pay for them.
You must then print out the tickets and show them at the tournament venue to gain admission.
If you want to enhance your March Madness experience, click on "Buy Tickets & Hospitality" at the NCAA site. You will be redirected to another site where you choose your section and seat.
Once you find the best seats, proceed to the checkout and pay for your tickets. Each of these tickets includes a number of perks including food, drinks, and exclusive access to VIP areas.
Get March Madness Tickets From StubHub
Buying your NCAA Div 1 Men's Basketball March Madness tickets through StubHub starts by going to the StubHub site and signing up. It takes less than a minute to open a new account and you only need to do it once.
After that, type "March Madness" into the search box and then select your desired date and venue.
You can pick the number of tickets you'd like and the price range you are seeking. A list of all available tickets will be displayed. You can list them by lowest price, best value, or best seats. You can also pick them from a venue map.
Once you have picked out the ideal seats, double-check the invoice and click on "Go to Checkout" where you can pay for them. StubHub will send you an email when your March Madness tickets are ready. Print out your tickets and present them at the venue to gain access.
Those with mobile devices can view the tickets on their phones and scan the QR code at the venue gate. You can even use the site's mobile transfer feature to send your friend a ticket. What a great surprise that would be!