Connecticut Huskies defeated San Diego State Aztecs (76-56) in the 2023 NCAAB tournament finals.
In this article, we will provide you with a comprehensive NCAA March Madness Betting Guide to help you navigate the tournament and make smarter betting decisions.
Previous March Madness Bonuses
These offers expire at the end of the 2023 NCAA March Madness Tournament and are not applicable in all 50 states
Read our article and discover how to bet on the 2023 March Madness betting opportunities.
The 2023 NCAA March Madness tournament is going to take place with all the 68 teams competing in seven rounds for a shot at the national championship. According to Fanduel Houston is the favorite to win it all.
Place a bet on all the March Madness games with one of the top US Sportsbooks like FanDuel, BetMGM and more!
Jump to
Next Game: March Madness Odds
Omaha Mavericks
Bellevue Bruins
Odds are not currently available.
Odds are subject to change. Last updated
November 30, 2023 8:38 am
.
March Madness Top Teams to Win
In the early days, in 1939, the first NCAA Division I men's basketball tournament counted just eight teams. However, the number of teams that participate grew bigger throughout the years.
Let's take a look at what's going on for 2023, but first of all, let's recall the structure of the tournament itself.
March Madness Bets
One of the biggest, most exciting and most popular sports events in college is the NCAA basketball tournament, which has been played once a year since 1939. The NCAA Men's Basketball Tournament is more commonly known as March Madness, and it is one of the biggest sporting events of the year. The event spans over the course of three weeks each spring and is always one of the most exciting times for sports fans.
March Madness also means a great time to bet on the games, and that is what we are going to discuss in this article.
March Madness betting means different things for different people, but it's always in reference to March Madness odds and March Madness picks. There are different ways to bet on each individual game, as well as different ways to bet on the tournament.
We will break down some of the top betting types in this article, as well as some of the best ways to bet on March Madness.
You don't have to follow college basketball all season long to make some bets on the March Madness tournament. There is always some luck involved in betting on March Madness, but there are some strategies to keep in mind, and some tips to help guide your choices.
Let's start breaking some of them down in an effort to improve your March Madness predictions and help you make some great wins.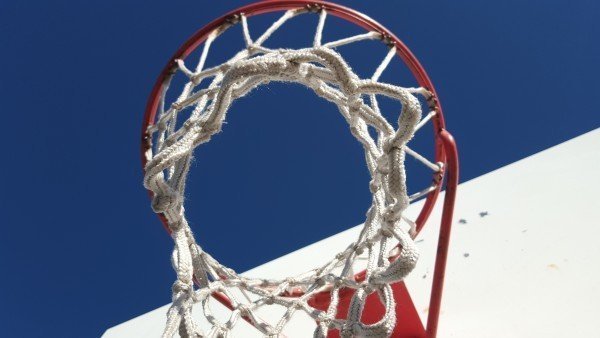 Best Ways to Bet on March Madness
One of the main reasons that March Madness is so popular is the fact that a large portion of the country engages in some form of betting on the games. There are plenty of ways to bet on March Madness, but we will talk about three of the biggest ways to be below.
You know about some of the different types of bets that are available on the NCAA Tournament, but now you need to know where to make these bets.
Office Bracket Pools:
One of the most common ways to bet on March Madness is an office bracket pool. This might have started out as a small competition between buddies in the office, but now there are huge pools that can win you some serious money. It can be quite difficult to make a March Madness bracket.
Forming your own bracket pool with some of your closest friends or family is another great way to add some excitement and intrigue to the tournament.
Each pool will come with its own set of "rules," but the premise is still the same for all of them. Each participant will fill out a bracket before the tournament begins, and points will be awarded for each game that you are able to correctly predict.
Bracket pools are popular with basketball and non-basketball fans alike, and there is definitely some luck involved. You can do all of the research that you want, but this tournament is called "March Madness" because of the great number of upsets that occur each year.
If you plan on doing any betting on the March Madness tournament, make sure that you join some sort of bracket pool. It doesn't take much time, and it keeps things fun and interesting throughout the month of March.
Retail Sportsbook:
If you are lucky enough to live in a state that has regulated betting, then visiting a retail sportsbook might be the best place to bet on the tournament. Retail sportsbooks provide a great atmosphere to watch all of the games while betting on them, and they are worth checking out.
They will offer plenty of betting options for every game of the tournament, giving you a number of different ways to win some money.
If you live in a state that has not legalized sports betting, then you could always travel to another state or the "Mecca" of sports betting. Las Vegas is an extremely popular city to visit all year round, but it's especially fun to go visit in March.
Las Vegas will have all of your March Madness betting needs as well as other entertainment options during the downtimes.
Tips For NCAA March Madness Betting
There are a lot of small things you can look for during this tournament season to improve your odds.
Look For Underdogs:
Everyone loves a good underdog story, and Cinderella teams are what make the NCAA March Madness tournament extremely popular. Underdogs are going to show up every tournament, and you should take some underdogs in your bets.
Upsets Will Happen:
Don't be discouraged if your Final Four choice loses in the first round because upsets happen every single year. You just need to hope that upsets don't happen to all of your top picks, but there is always that chance.
Look at Location:
The NCAA Tournament is played around the country, and certain teams will get to play close to their campus. Be sure to look at the bracket and find the teams that are playing closest to home.
Blue Bloods Win In March:
The top college basketball programs are known as "Blue Bloods," and they are usually a safe bet to make in March. Blue Blood programs don't always win the NCAA Tournament, but they usually don't bow out early either.
Different Types of March Madness Bets
If you plan on betting on the March Madness tournament, then you need to make sure that you understand all of the bets that are available for you. This could be confusing for someone that doesn't do a ton of sports betting, but remember that there is always the option to simply fill out a bracket.
Let's take a look at some of the best betting types, and hopefully, you will be able to find one that works for you.
Future Bets:
A future is a bet that is placed on an outcome that will happen at some point at a later date. Future bets are usually available several months ahead of the NCAA Tournament and generally center around who will win the upcoming March Madness Tournament.
Some sportsbooks will also take bets on which team will reach the Final Four, and others will take bets on different things when the brackets are revealed.
If you are someone that feels very strongly about a certain team and their ability to cut down the nets, then it might be wise to make a future bet. The odds are constantly changing with a future bet, but there is an opportunity to win some great money if you are able to nail a pick.
Moneyline:
If you would rather focus on each individual game of the March Madness tournament, then a moneyline bet is a great place to start. Placing a moneyline bet might not net you a ton of money, but the process is pretty simple and easy to understand.
All you need to do for this type of bet is to pick the winner of a certain game.
The team that is favored to win (usually the higher seed) will have better odds to win that game, and the payout will be less. Picking an underdog team to win a particular game could be very profitable, but it also comes with some obvious risks.
Point Spread:
The most common type of bet that is placed on a basketball game is what is called a point spread bet. This bet requires you to pick the winner of a certain matchup in relation to the spread of the final score.
Sportsbooks will set the March Madness point spread, which basically is found based on the probability of a certain outcome to occur. The favorite to win each game will be listed with a minus sign in front of a certain number. That number is the number of points that they believe the favorite will win by.
The underdog in each matchup will have a plus sign in front of a number. The underdog will need to lose by less than that number to win the bet.
This type of bet does not require you to pick the winner or loser of each game, but you will need to pick how close the outcome will be.
Over/Under or Total Betting:
An over/under bet is commonly referred to as a "total" bet. This type of bet only deals with the number of total points scored in a certain game, and March Madness over unders do not matter who wins or loses, or by how much.
Some bettors prefer this type of bet because it allows them to focus on the number of total points instead of trying to determine the outcome.
How to place a bet on March Madness?
Given the fact that March Madness is the most important event for the American college teams, most of the online sportsbooks already provide an opportunity to bet on March Madness.
If you fancy early betting, now it's the right time to pick your favorites and place a bet. However, before placing a bet you should know that the online sports betting is not allowed in all the states of the USA, and in order to access a sports betting platform, you must be at least 21 years old.
In order to place a bet on March Madness, find an appropriate online sportsbook, make your selection(s), enter your stake and we'll wait to see what will happen. Good luck!
About The NCAA Division I Basketball Tournament
As we mentioned above, 68 teams participate in this tournament. That's why it's not quite easy to predict the outcomes of the matches.
Pretty often the March Madness is full of surprises. For example, last year a few Cinderellas made it and would've been good bets in the Final Four. This is precisely why March Madness odds can vary greatly before and during the tournament.
There are simply plenty of surprises that can occur.
The Final Four is the fifth and penultimate round of the tournament. It's basically the semi-final of the event, and ultimately the winners get a chance to play in the championship game.
Other important notions worth mentioning is Sweet 16 betting. This is the third round and then the winner this stages means you then have the chance for Elite 8 betting. The four winners enter the Final Four and you can do Final Four betting then.
On the other hand, Cinderella is a team that ends up with a much bigger success than expected. If the last year Cinderellas made it to the semifinal, you can see how even the biggest favorites could be brought down by some unknown talents.
Anyhow, lines might shift all the way during the event too, but right from the beginning, there are certain favorites and strong assumptions about some teams for March Madness Championship betting.
The stats and analysis of teams' performance play a pretty big role in determining the odds, and before that even in picking up the 36 teams that have the pedigree to enter the tournament.
As you probably know there are two different ways for a team to enter the NCAA tournament. Thirty-two teams enter the March Madness automatically, by winning their conference tournament regardless of their performance over the season.
As automatic qualifiers, all the winners of the 32 Division I conferences are eligible for the NCAA. The remaining 36 teams are selected by the Selection Committee that convenes on Selection Sunday. This year the Selection Sunday will be held on March 15.
How to bet on March Madness lines?
Now that we have given you some early March Madness tips, let's get into the betting itself.
While searching for the best March Madness odds on the market, you can follow the latest betting trends by checking the related news sources or betting resources like BetMGM Sportsbook.
Here are some specific March Madness tips related to the betting strategies.
How to bet on the Early Round
Generally speaking, the best chances of using the March Madness odds in the Early Round is to focus on the fifth-vs-twelfth seek matchups.
If we take a look at the statistics, more than a third of these teams have won the round of 64 after they were seeded at the twelfth position. This can be a good opportunity for you to form some sort of betting strategy.
Tips for betting on the Sweet Sixteen
The third round of the NCAA tournament is also known as the Sweet 16 round. The best way to use the well-balanced March Madness odds in this round is to take into consideration the conference strength of each team.
The March Madness Final 4 betting tips
By the end of this tournament, there are four teams left. This means that the room for different gambling strategies and tips also becomes smaller. Yet, this doesn't mean that you should avoid betting in the Final Four round.
In fact, there are some really good March Madness odds which you can take advantage of.
You will most likely have to do a lot of research in order to increase your chances in this round.
In the Final Four round, we've seen that, in most cases, a higher-seeded team will win and cover the spread.
Power 5 Conference Tournaments
ACC Tournament
According to the latest odds, Duke is the favorite to win the ACC Tournament.
Big 12 Tournament
Kansas currently holds the best odds to win the Big 12 Tournament
Big 10 Tournament
Odds makers are giving Purdue the biggest chance to win the Big 10 Tournament
SEC Tournament
Alabama looks like a sportsbook's favorite to win the SEC Tournament this year.
Pac 12 Tournament
When it comes to Pac-12 Tournament, UCLA is the favorite to win it this year.
NCAA Tournament FAQs
For those of you who are interested in more details about this tournament, here is our FAQ section.
Check out some common questions and answers about the NCAA tournament, March Madness odds, betting, etc.
How does a team selection work in this tournament?
The first method of getting selected for this tournament is for a team to get awarded the automatic bid by winning the postseason conference competition. The other way is the at-large bid where the selection committee will make a decision on the teams' selection. The committee chooses from 36 teams that are not already selected by the automatic bid.
Is betting on March Madness legal?
Yes! Betting on NCAA Basketball is legal in all states that offer legal sports betting.
Can I bet on NCAA Women's Basketball?
NCAA Women's Basketball odds have been available on BetMGM and FanDuel in the past. Keep an eye on those two sportsbooks once the March Madness tournaments start.
Explain the NCAA seeds and why are they important?
A team's seed is actually their ranking in the specific region. As you probably know, the 64 teams are sorted into four regions. Each region has 16 teams, ranked by their performance.

So, why are the seeds important? Well, you can use them to make your own tips and strategies while betting on this tournament. By checking seeds and each team's stats, you can choose which March Madness odds can work in your favor.
What does "on the bubble" mean?
When we say that a team is "on the bubble", it means that their qualification for this tournament can go either way. This team's selection is not guaranteed in any way.

Can this information be useful to you as a bettor? Of course. This team can become a potential surprise and thus have some really good March Madness odds attached to it.
What is the "Cinderella team"?
A Cinderella team is a team that makes much greater results during the season than it was expected. This kind of surprise is compared to the famous fairy tale character.
Can you explain the First Four Out term?
The first four out are the teams that won't make it to the NCAA competition. These teams will fall in spots 69-72 since there are 68 teams entering this tournament.
Is the First Four term the same thing as the First Four Out?
No. The First Four is the name of the first phase in the NCAA competition. This phase was added once the tournament was expanded to 68 teams. The results from these four games will determine which of the eight teams will move to the first round of the competition.
Why is the fourth round called the Elite Eight?
This round of the competition got its name because of the number of teams that are left in the NCAA tournament. It is also the final round for each regional game and preparation for the Final Four round.
What is the Final Four?
Once the fifth round of this tournament starts, we are left with the final four teams. With this phase, the overall excitement for the NCAA competition is starting to get bigger and bigger. The two teams that win the regional face-off can then enter into the championship game.
What are the March Madness 2023 dates?
March Madness 2023 officially begins on March 14th and ends on April 3rd with the NCAA Championship Game.
What are the March Madness 2023 locations?
The March Madness 2023 locations for the first & second rounds are played across 8 cities: Birmingham (AL), Des Moines (IA), Orlando (FL), Sacramento (CA), Albany (NY), Columbus (OH), Denver (CO), and Greensboro (NC). Then for the Sweet 16 & Elite 8, March Madness 2022 locations move to Las Vegas (NV), New York (NY)
, Kansas City (MO), and Louisville (KY). Finally, the Final Four and Championship game will be played in Houston, TX.
Online Sportsbook
Online betting has become one of the most popular ways to bet on sports, and that includes betting on the March Madness tournament. Online betting is now legal in many states in the United States, please confirm the legality in your state.
If you plan on betting on the March Madness tournament online, then the first step is to find a basketball betting app that is legal and find one that has great betting options on the NCAA Tournament.
States that have legalized online betting will have a list of licensed sportsbooks that are able to take bets on the March Madness tournament. If you live in a state that has not yet legalized sports betting, then you can always find an offshore sportsbook to take your bets.
Online betting, or betting on your mobile device, is a quick and easy way to get in on the action.