WSOP Promo Code 2020
Commercial Content | 21+ | T&Cs Apply
Play the very best poker games online with WSOP New Jersey. As this is the online arm of the World Series of Poker operation, you know that you get only the very best poker games.Plus, use the WSOP promo code to get a 100% match on your first deposit up to $600.
WSOP Promo Code NJ
| WSOP Promo Code | Code TBA |
| --- | --- |
| Welcome Bonus | 100% match bonus on up to $600 |
| Freerolls | 7 tickets into $100 Welcome Week Freerolls |
| WSOP Free Chips | Free chips every four hours of play |
| Rewards Program | Earn player points which can be converted into real money |
| Mobile App | iOS & Android |
| Last Verified | Jan 18, 2020 |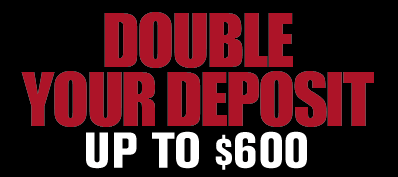 Contents

By using the WSOP promo code at signup, you get your initial deposit matched 100% up to $600. That means that whatever you decide to deposit will be doubled, all thanks to the WSOP NJ promo code.
See what you can do at other legal online casinos in the US.
What is the WSOP Promo Code?
WSOP – or World Series of Poker – is America's largest online poker room and is available for poker fans in New Jersey, Nevada, and Delaware, giving players the opportunity to choose from a range of online games playing for real money.
The WSOP promo code NJ is the code that new customer account holders can use when they sign up to activate a welcome bonus that could see your funds boosted by $600. The code can be found on this site and by entering as part of the registration form you will automatically have your initial deposit doubled – giving you the best possible start to your time at WSOP.
Think of this bonus as WSOP free chips. You can start playing one of the many online poker games on the site with your welcome gift  – and still have the chance to win some big money.
How to Use Your WSOP Promo Code
Once you have your World Series of Poker promo code just make sure that you include it on your registration form along with all of your other details. Your account will then be ready to use and – once you have made your first cash deposit – the WSOP promotion code will spring into action, matching your funds by 100%.
You can even use the WSOP promo code when signing up on a mobile device so you don't have to worry about wasting any time before you can get on with the serious business of playing some online poker!
Other WSOP Promo Codes?
The good thing for poker fans in New Jersey is that even after you have taken advantage of the WSOP promotion code welcome bonus there is still a lot more on offer. Choose from some of the very best online poker games and tournaments available. Also, the World Series of Poker bonuses give you a little helping hand along the way.
Your initial deposit will be matched 100% up to $600. Then, snag your Welcome Week Freerolls. Just make a deposit of $10 or more and receive seven $100 freerolls. Naturally, use your freerolls to play against other players nightly.
Also, there are other short-term deposit matches available. So, make sure to check the WSOP promotions page on a regular basis. You wouldn't want to miss out on free cash, would you?
Likewise, there is a range of tournaments, games, and satellite competitions to enter as well. Plus, winning one of these could give you the opportunity to play in some of the biggest poker tournaments in the world. Start off with your WSOP promo code and see where the bonus takes you!
Poker Games at WSOP
It doesn't matter whether you are a novice or an experienced poker player. At WSOP, there are plenty of different games to choose from. Also, extensive 'how to' guides teach you what you need to know to play online poker.
Once you have used your WSOP code to sign up, check out what's on offer. Below, find our rundown of the main game options available.
Texas Hold'em
Texas Hold'em is probably the quintessential online poker game to play. Enjoyed by millions of people worldwide it is the perfect game for newcomers to poker as it is very quick to pick up.
Players are dealt two cards face-down and then make their first bets. Then three more cards are dealt face up for all players to use – and all players can bet again. A fourth card is then dealt – followed by more betting – and one more community card. Once the final round of betting is concluded the highest-ranking card in the game wins the pot. Having already used a WSOP promotion code to register players can use their bonus funds to bet in these types of games.
Omaha
Big money players like the action and excitement of Omaha as the pots can get very large. But once you know the way these games go it doesn't have to be just poker professionals who get all the fun. Once you have your WSOP NJ promo code welcome money, get in on the action!
In this variant of poker, players are dealt four, face-down cards before betting. Then, three more cards are then dealt face up for the table – followed by another round of betting. Next, one more card is dealt before another betting round before the final community card. Finally, once the last betting round is completed, the highest-ranked hand wins the pot.
Omaha can get interesting as only two of the first four cards can be used in a hand. So, make sure you know where you stand as the round progresses!
Seven Card Stud
Though Hold'em is super popular these days, Seven Card Stud is probably the most traditional variant of poker. This is particularly true for online poker. Naturally, Seven Card can have a number of different rule sets depending on which game you are playing.
Once you have chosen your preferred Seven Card Stud variant, pay attention to the rules and regulations. Seriously, there's even a version where the lowest hand wins!
Use your World Series of Poker promo code to finance your first games and play risk-free!
Blast Poker
There is also the chance to play high-octane Blast Poker at WSOP. Here you can play for as little as 10 cents. That said, depending on your stake, you could win up to $300,000!
Blast Poker is a fast-paced, four-handed Texas Hold'em Sit & Go. Generally, each game hinges on the number of people playing and the total stake. Take a look at the WSOP site for further details.
Whichever you choose to play, don't forget the WSOP promotion code at signup. Then, get handy hints and tips on the site to help you along the way. Likewise, the comprehensive FAQ section likely has the answer to any question you may have. So, there's no need to worry if you're a poker novice.
WSOP NJ App
Not at home, but want to play a round of Hold'em? With the WSOP mobile app, play on the go, anywhere in NJ. Truly, it's a great complement to the desktop site. Of course, it lets you enjoy WSOP poker wherever you are.
Thankfully, you'll never miss out on the chance to play with the WSOP app. Whether you have an iOS or Android device, you can download the app. For iOS users, just visit the App Store and search for 'WSOP NJ'. Note, Android users will need to visit the WSOP website and download the app there. This is because the Google Play Store prohibits real money gambling apps.
You can even sign up and claim the WSOP promo code from your mobile. So, why not search for the app now?


WSOP Deposits & Withdrawals
Once you register for your WSOP account you will be prompted to make your first deposit. This is so you immediately see how easy it is to manage your money.
You will receive your WSOP NJ promo code welcome bonus to double up your funds straight away but once you need to top them up again there is a choice of payment methods open to you to keep on playing.
Deposit Methods at WSOP
eCheck (ACH)
Visa credit or debit card
MasterCard credit or debit card
PayPal
Cash at Casino Cage
PayNearMe
Neteller
You can also use all of these options except for the credit and debit cards and PayNearMe for withdrawals as well.
Deposits will generally show up immediately so you can start choosing your online poker game straight away. Withdrawals tend to take slightly longer depending on the payment method due to banking and security regulations.
WSOP Events
Although the WSOP promotion code welcome bonus enables customers to play a variety of online poker games with WSOP free chips, there is also the bigger poker world to discover once you have signed up.
The big WSOP tournaments are where the big money prizes are – and once you have started playing online you may find that you are ready to take the step up. You can enter satellites through the website and from there you might find yourself playing at one of the WSOP circuit events.
WSOP Software
WSOP is powered by an agreement between Caesars and 888 Holdings. The latter provides the interface and software for all the online poker games.
The usability of the WSOP site is very good and even new players should have no problem working out how to find their way around WSOP – and where to go to play the best real money poker games.
Great Bonus with the WSOP Promo Code
If you want to play online poker in New Jersey then the World Series of Poker site is the place to go. An attractive welcome bonus can be easily claimed using the WSOP codes – and the WSOP free chips you receive to play the games just seem to keep on coming!
Registering for an account is easy and as long as you are in New Jersey (you do not have to be a resident) you can choose from an impressive range of online poker games and tournaments instantly.
Why not take a look at the WSOP site today?