Super Bowl Betting 2020
Commercial Content | 21+ | T&Cs Apply
The Super Bowl 54 is on February 2, 2020. Take the opportunity for Super Bowl betting on the 49ers or the Chiefs.
At the moment there are bets on the Super Bowl. Get the moneyline, spread, and over under betting on the pro football championship.
| Super Bowl LIV Champion | Register to Bet on these lines* |
| --- | --- |
| 49ers | +102 |
| Chiefs | -116 |
*Lines are subject to change.
| Super Bowl LIV | Point Spread | Register to Bet on this spread* |
| --- | --- | --- |
| 49ers | +1.5 | -110 |
| Chiefs | -1.5 | -110 |
*Spread is subject to change.
| Super Bowl LIV Totals | Register to Bet on over under* |
| --- | --- |
| Over 53.5 | -110 |
| Under 53.5 | -110 |
*Over under is subject to change.
There are some superb online Super Bowl odds that are closer to gameday. In addition, there are already many prop bets on the Pro Football Championship with some surprising lines from FanDuel Sportsbook.
Contents

Super Bowl 54 Betting
When it comes to the current odds for the Super Bowl in sports betting, there seems to be a slim consensus. In the AFC, the Chiefs had a 12-4 win-loss record. Compare this to the NFC Champs, the 49ers went 13-3.
Multiple online sportsbooks have a pretty narrow spread and there's not a big difference between the moneyline bets on the Super Bowl Champion. The Chiefs are -116 and the sportsbooks have the 49ers at +102.

x3 Odds Boost on Super Bowl
Get x3 Odds Boost on SB
Plus get up to $1000 Standard-Bonus
Gambling problem? Call 1-800-GAMBLER (NJ/WV/PA) or 1-800-9-WITH-IT (IN only) or 1-800-522-4700 (NH Only). 18+ (NH) and 21+ (NJ/IN/WV/PA). NJ/IN/WV/PA/NH only. For your first paid bet, new users will receive a +300 odds boost on the moneyline for either the home or away team in the professional football championship game. The offer expires on February 2nd, 2020 at 6:30pm ET. The maximum bet is $20 and the maximum payout is $60. Eligibility restrictions apply.
Predictions
To start betting Super Bowl online now, you need to know what sportsbooks are predicting before signing up.
Kansas City is the current betting market favorite, with lines that generally hovering around -115.
However, this is by a narrow margin and Super Bowl betting markets only have San Francisco at around +110. Of course, there is some variance between different sportsbooks for online betting, compare FanDuel Sportsbook and DraftKings Sportsbook markets to find the best ones.
Having lost a close AFC game last year, you can expect the Chiefs to be extra motivated and focused going into NFL Championship game this time around. They surely won't want to come this close to a Super Bowl win and come up short two years in a row.
That's not to say that the 49ers aren't motivated as well. But the lack of experience this deep into the postseason gives the Super Bowl betting markets a reason to doubt and this is reflected in teh odds. Use this betting calculator to find your winnings from a particular bet.
Championship LIV is a big game to wager on, and it's worth doing your due diligence to make smart bets. Learn more about how to bet on football.
Over unders
Over 53.5: -110
Under 53.5: -110
The over unders on the Super Bowl look like they're anticipating a relatively high scoring game. Of course, at this stage of the postseason, teams have highly refined and effective offenses. You won't see either team struggling to convert long first downs and get down the field quickly.
If you want an alternative over under bet on the Super Bowl, you can consider the following:
*Over under is subject to change.
You can clearly see that the over under predictions suggest a high scoring game. A highly defensive, back-and-forth match with a low score is deemed the least likely outcome; the odds are +10000 that the total score will be under 22.5.
If you think both teams' defenses will step it up at the Super Bowl LIV, this might be the best bet to make because your return will be quite high.
Spread betting
Figuring out spreads can always be difficult. Depending on the teams to get in the Super Bowl, you can hope for a close spread (or otherwise). If both teams have high-scoring tendencies and rock-solid defenses, you have your work cut out for you in trying to find a good spread.
Interesting ways to make spreads are making wagers on the 1st quarter spread and the 1st half spread. You're usually dealing with closer margins (because you're not talking about a full game yet) so the outcomes are often easier to predict. Of course, the payouts are less but it's a much more conservative bet.
| 1st Quarter Spread | Register to Bet on over under* |
| --- | --- |
| Chiefs | -116 |
| 49ers | -106 |
| 1st Half Spread | Bet on this* |
| Chiefs | -110 |
| 49ers | -110 |
*Spread is subject to change.
In any case, it is a good idea to look through various online sportsbooks before deciding on a Super Bowl bet. Spread markets aren't published until the sportsbooks have the teams, but it's worth knowing what you are looking for in advance.
Keep in mind that playing against the spread can also be a wise choice. It is the Super Bowl and the teams are very motivated. Without clear favorites, betting against the spread in Super Bowl can sometimes be your best bet.
Prop bets
Player prop betting is a very good way to improve the entertainment value of a game! These are bets that have been placed in advance on certain events that might happen in the game.
Prop bets depend heavily on the teams that play and what online sports betting platforms set the market. For the LIV Pro Football Championship, it's the Kansas City Chiefs versus the San Fransico 49ers. Check out online sportsbooks to see what your Super Bowl prop bets are:
| Player to score a touchdown | Register to make wager* |
| --- | --- |
| Raheem Mostert | -125 |
| George Kittle | +125 |
| Matt Breida | +200 |
| Damien Williams | -135 |
| Travis Kelce | +110 |
| View more players | See all |
| Player to score 2+ touchdowns | Register to make wager* |
| Raheem Mostert | +500 |
| George Kittle | +850 |
| Matt Breida | +1400 |
| Damien Williams | +450 |
| Travis Kelce | +650 |
| View more players | See all |
*Subject to change.
In-play betting
The best thing you can do with the Super Bowl is probably in-play betting. It is sometimes called live betting.
This means that you have a sports betting app on your phone and are tracking the game and wagering real money on what happens in the game when it happens.
Will QB complete this pass to get the first down? Does the defense stop this important field goal? Will Linebacker break a tackle for a new set of down?
These Super Bowl bets are about what happens as it happens. Observe the development of the market and make your choice. You'll also get instant feedback on whether your bet wins or loses because it's going on in real-time.

Open FanDuel Sportsbook Account
Risk-Free Bet Up to $500
iOS & Android
Sign up to receive a $500 risk-free bet. If your first bet loses, FanDuel will reimburse you – up to $500. If applicable, the Promotion Bonus will be credited to your sportsbook account within seventy two (72) hours of expiration of the Promotion Period.
How to Bet Online for the Super Bowl
A handful of states have regulated online sports betting that you can participate in if you are over 21 years of age. Place bets on the Super Bowl today, and watch the NFL playoffs.
NJ sports betting, PA sports betting, WV sports betting and IN sports betting some products you can download to bet on the NFL championship. FanDuel Sportsbook and DraftKings Sportsbook are some of the top platforms found in various states.
To register at an online sportsbook, follow these steps:
Check which platforms are available in your state.
Open an account with the sportsbook of your choice.
Make your first deposit (and get a welcome bonus).
Open the NFL Futures betting market and place your bet by making a bet slip.
Confirm the bet slip and place your bets on the NFL Championship game.
You can now register with FanDuel or DraftKings to bet on sports in IN, NJ, or PA.
Keep in mind that as the playoffs evolve, the market is likely to change. So make Super Bowl bets just because the market is now open, don't feel pressured! Bet only on things that you think are worthwhile and highly likely to payout.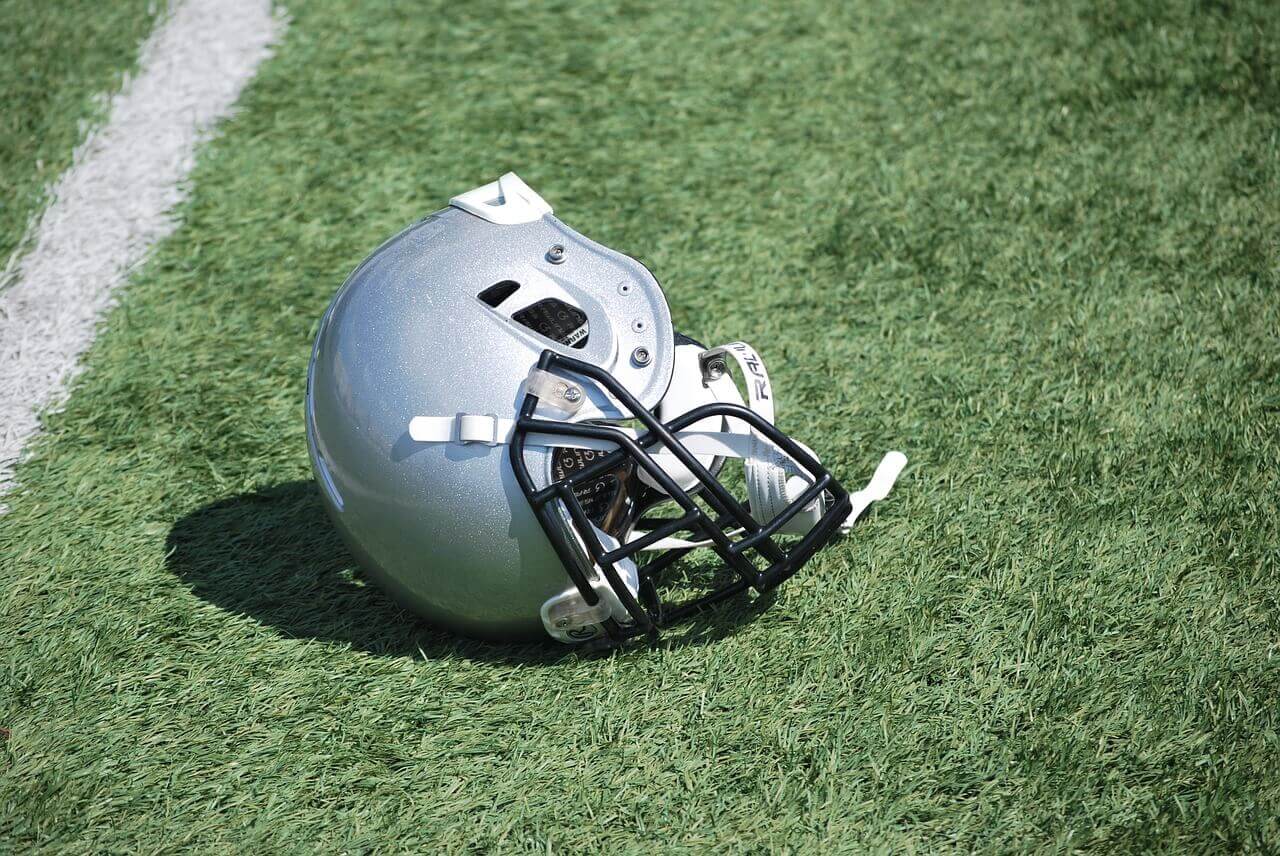 Betting trends
It is always very dynamic when it comes to developing betting markets. Think about what happened last year:
When the Super Bowl betting lines started, the Rams were considered favorites. However, as the market has changed and New England became the preferred choice.
How did that even happen? Well, it changed as more bets were placed. Originally, the LA Rams started as favorites up to a point, but their chances of winning deteriorated as New England performed well throughout the playoffs.
The main reason for this change in Super Bowl odds this year was New England's performance. After winning the AFC division, they played their best games and became favorites.
As you can see, a lot has changed in the world of Super Bowl betting. Betting early is very exciting. But sometimes it's better to wait and see how the playoffs end.
Final Betting Tips for the Super Bowl
If you're wondering where to bet on the Super Bowl, we've tried to give you plenty of odds, tips, predictions, and recommendations for sports betting.
Each of these featured sites offers great Super Bowl betting lines and shows you the current odds. There are also on-site tutorials to help you choose the right game if you have never participated in betting previously.
Although Baltimore is currently the favorites, that might quickly derail in the postseason. The betting markets always are responding to what's happening accordingly. So, unless you see a bet that you feel is obvious, our general recommendation is to wait for the market to develop more.
This way you have a clear idea of ​​the team's performance and what you're looking for in terms of value bets during the Super Bowl.
It is a lot of fun to bet at the Super Bowl, but as with all kinds of gambling, there is the danger to be carried away. Play smart, don't wager too often and only bet within your budget.
Betting is not the solution to everything, it's just for fun. It should be treated like that, even if you're betting on the NFL's biggest game of the season