PointsBet is now available in Colorado, Illinois, Indiana, Iowa, Kansas, Louisiana, Michigan, Maryland, New Jersey, New York, Ohio, Pennsylvania, and Virginia.
PointsBet was available first as an online sportsbook in New Jersey and an online sportsbook in Iowa (after visiting Catfish Bend Casino) and more states, are rapidly joining the fold. Likewise, PointsBet offers US bettors a top-rated sports betting experience.
PointsBet Promo Code Offer
| PointsBet | Promo Code Details |
| --- | --- |
| PointsBet Promo Code | No Code Needed |
| Total Bonus | Play at PointsBet Today - Now a Fanatics Experience! |
| T&C's | New players only, 21+. Gambling Problem? Call 1-800-GAMBLER. Available in CO, IA, IN, KS, MD, MI, NJ, NY, PA, VA only. Full T&C apply. |
| PointsBet Sports Offered | NFL, MLB, NBA, Golf, NHL, MMA, Soccer, Tennis, Cricket, Darts, Entertainment, e-Sports, Motor Racing, Rugby |
| Last Verified | December 10, 2023 |
PointsBet Ohio is live starting January 1st, 2023.
Pointsbet Sportsbook is now live in Maryland. Play at PointsBet Today - Now a Fanatics Experience!
Currently, PointsBet offers a bet promo where new players can Play at PointsBet Today - Now a Fanatics Experience! There is no need to use PointsBet Promo Code, just sign up now!
The PointsBet app is available for iPhone and Android. Download the app to set up your account. You will also need to visit the Catfish Bend Casino in Burlington to complete the registration process.
PointsBet has also signed an agreement with Topgolf to provide betting services at all Topgolf locations across New Jersey.
Continue reading to see what we think about the PointsBet promo code or other offers like the BetRivers promo code or bet365 bonus code.
Jump to
Bonus Terms & Conditions
As with most online bonus codes and promotions, offers at PointsBet has strict terms and conditions that apply. You can find them on their site as well as the bonus terms and conditions.
Anyone that is redeeming the PointsBet promo code can benefit from reading these terms and conditions so they know how much they have to deposit to benefit from the offer, how much cash it can provide and how wagers can then be placed using the bonus funds.
The key terms and conditions include:
For new customers only who are 21+ years old and reside in available states.
Users are entitled to one bonus per person, account, household, residence, etc.
Standard PointsBet terms and conditions apply. Check the PointsBet website for more info on this matter.
PointsBet Odds Markets
Here you can see example bets of NFL game
NFL Games
PointsBet Moneyline
To Win Both Halves
To Win All Quarters
Rams @
Bengals
-200
+165
+230
+550
+1500
+5000
Odds are subject to change. Bet on PointsBet.
How To Claim My PointsBet Promo Code
PointsBet

Play at PointsBet Today - Now a Fanatics Experience!

New players only, 21+. Gambling Problem? Call 1-800-GAMBLER. Available in CO, IA, IN, KS, MD, MI, NJ, NY, PA, VA only. Full T&C apply.

Visit site

Available in CO, IL, IN, IA, MI, NJ, NY, VA, WV
As we mentioned earlier, you don't need to enter Pointsbet promo code during the registration process.
Registering for a new account at this sportsbook is very easy. Just follow our simple step-by-step instructions:
Visit the PointsBet app or website and click on the "Sign Up" button.
The registration form will open up. Fill in all the required fields.
PointsBet Iowa
While Iowa is still new to online sports betting, PointsBet has hit the ground running! At the moment, you can begin the registration process online in Iowa and you don't need PointsBet Iowa promo code. Then, head over to Catfish Bend Casino to complete your registration. Just remember to bring a valid ID.
Once that's finished, you can bet on sports with the PointsBet app while visiting the casino. And soon, you'll be able to bet anywhere in the Hawkeye State with the PointsBet mobile app. Just like in NJ, choose from a 3-tiered deposit bonus with this exclusive code.
So, what are you waiting for? Head on down to Catfish Bend Casino and check out PointsBet today.
PointsBet at Catfish Bend Casino
Address & Contact:
3001 Winegard Dr.
Burlington, IA 52601
(319) 753-2946
[email protected]
Hours of Operation:
Monday – Thursday: 11 AM – Midnight
Friday: 11 AM – 1 AM
Saturday: 9 AM – 1 AM
Sunday: 9 AM – Midnight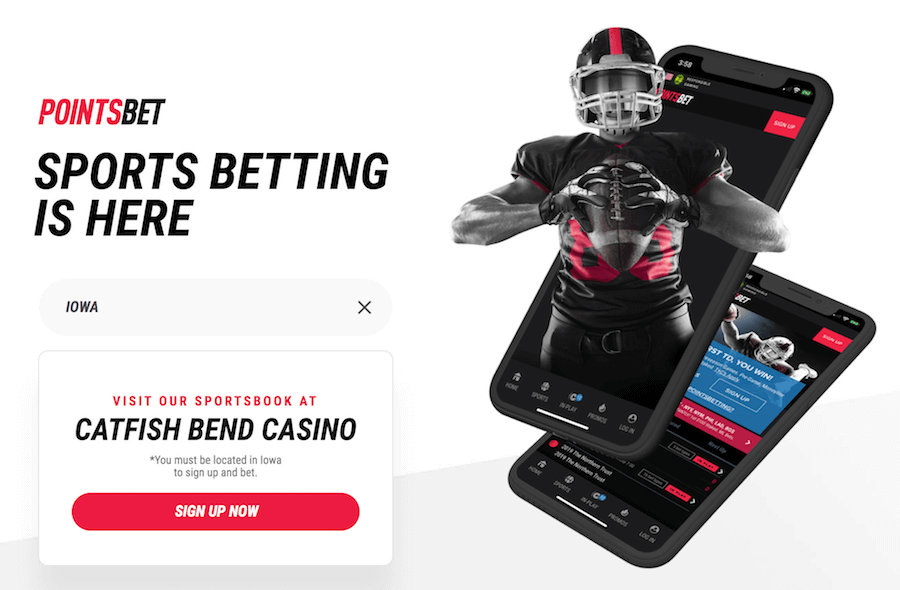 PointsBet New York
Late January of 2022, well in time for Super Bowl betting, PointsBet opened its doors (figuratively) to punters based in the Empire State. They are the sixth operator to open in the state. It is yet to be determined whether they have fallen too far behind the release of other books to be competitive in this potentially profitable market.
However, PointsBet is still a great product with a great promo code for all the new bettors in NY. PointsBet has a partnership with NBC and this was their main leveraging tool when fighting for the license.
Other Promotions at PointsBet
There are ongoing offers available to new and returning customers.
Currently, you can claim a special $100 Refer-A-Friend bonus. Simply refer a friend, have them make a $50 deposit, and get $100 as a bonus! T&Cs apply. You can check all the available promotions on the PointsBet site under "Promos".
Paige's Boost of the Week
There's a weekly boost that you can try with the clout of Paige Spiranac attached! Consider that Dustin Johnson and Collin Morikawa made 17 top 10 finishes last season – will they be in the top 10 this weekend? Paige thinks so. If you make this bet ($100 max) you're odds are boosted from +500 to +550, so if you win, you'll get a bigger payout than normal.
You must remember to opt into this bonus on the Booster Hub of PointsBet. This offer is only for people in IL and 21+. She has a new booster each week so check back often to see if Paige is hosting on that you like.
Name A Bet PointsBet Exclusive Offer
This is a feature that allows you to name and describe a bet that you'd like to place on PointsBet but it is not currently available. The platform will consider your bet and price it accordingly – the market you want will then be open for you to place your real-money wager.
This is an exceptional level of control for bettors! Of course, they will not accept all bets and there is a limit to the number of times you can request this.
During the course of the Olympics, PointsBet has a special bonus for this as well. The Olympics Name-A-Bet Hub can be found under this section. If you have an idea for a bet you want to make on the Olympic Games, you can submit it and there's a possibility that it'll be featured!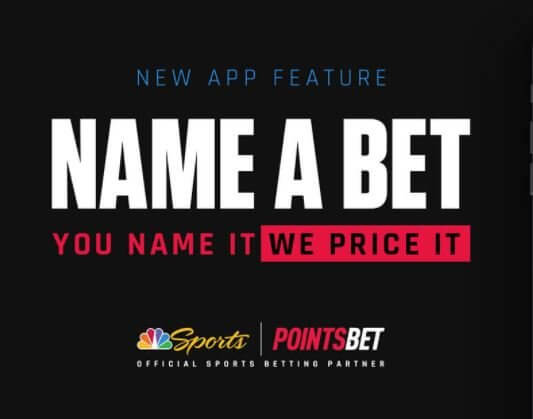 Partial Cash Out Feature
As PointsBet says, "It's your money, you decide what to do with it!" With this feature, you can cash out early to collect some of your winnings or cut your losses on a wager that isn't going your way. Decide how much money you want to take with you and leave the remainder to finish the bet.
To try the partial cash out, navigate to your pending bets section and find the "Cash Out" feature. With the tool, slide to the amount you want to take and let the rest play out.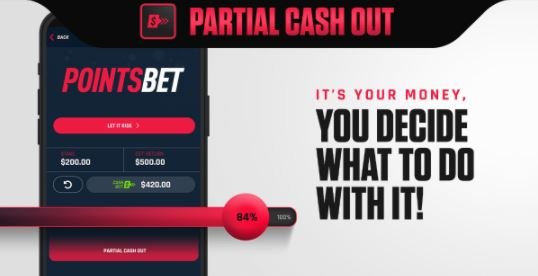 Check out the PointsBet promo code page for the latest on sportsbook offers.
Expired PointsBet Promotions
PointBet previously offered promotions for the following sports events:
(1) Old Welcome Offer
PointsBet used to have an alternative welcome offer that users could claim. It was deposit $50 and get $100 in Bonus Bets OR deposit $150+ and get a 100% deposit match up to $250. We're honestly glad that it got changed because it is a bit confusing. Plus, with their current offer of second-chance bets, you can potentially earn a lot more!
(2) PointsBet Tokyo 2020 Olympics Offer
There was a Summer Games offer that should have been absolutely claimed if you were a new customer to PointsBet! If you wagered $10 on any of the games or matches throughout the Tokyo Olympics, you got $125 in bonus bets if Team USA won a competition from any sport. Historically, the USA usually wins many gold medals so this wager should be fairly safe.
This was for new customers to PointsBet only and your first wager qualified. So after you registered, you had to ensure that your first bet was placed on the Summer Games.
(3) Wimbledon Next Game Winner Second Chance Offer
The first live game winner wager on any Wimbledon match was a second chance (up to $25) all the way up through July 4th. If your game winner bet lost, you got your stake returned to you in bonus bets worth up to $25. Both the men's and women's Wimbledon matches were fair game for this offer.
(4) PointsBet First TD Bonus
If your team scores the first touchdown of the game, then you win. T&Cs: Pre-Game and Moneyline bets only. 1st $50 staked.
Super Bowl Prop Bets
When it comes to the pinnacle of the NFL season, the PointsBet promotion will surely not be the only one that this brand comes up with. At the culmination of every football season, you can always find odds boosters or more top promotions.
In general, there are many different kinds of prop bets when it comes to football. Not only can you bet on the outcome of the game, but you can also place wagers on Super Bowl-related events that have little to do with the game itself.
Popular Super Bowl Props
The most popular Super Bowl prop bets that are centered around the game include MVP props, QB props, defense, and special team props, and coin toss. The first one is pretty straightforward – you are betting on the player who will be titled MVP. QB prop bets include betting on total passing yards or how many sacks a QB will receive.
Defense and special team props include total punts in the game, the team to record the first turnover in the game, and total tackles and assists – to name just a few types. Finally, the coin toss prop bet entails betting on heads or tails. Likewise, many people bet on which team will win the coin toss.
Special Non-Game Super Bowl Props
Non-game-related Super Bowl prop bets are also very popular. They allow you to bet on the color of the Gatorade that the winning coach will be splashed with, and other cheeky events. Also, you can bet on the singer who you believe is going to sing the national anthem, or on a possible wardrobe malfunction during the half-time show.
What is Points Betting?
Here is how points betting works:
If you make a bet that wins by one point, you win 1x your bet amount (known as the stake).
If your bet wins by two points, you win a 2x stake.
However, if your bet loses by 1 point, you lose a 1x stake. Lose your bet by 10 points, lose 10x the stake.
You can clearly see how wins (or losses) can add up quickly! Points Betting might not be for everyone, but it is a sure-fire way to make a game more exciting.
PointsBet App
The PointsBet app is available for download on both Android and iOS devices.
Now, download the Android app right on their website. That's because the Google Play Store doesn't allow real money gambling apps on its platform. Likewise, find detailed instructions about the installation process on the PointsBet website. Remember, Android devices must have "unknown sources" allowed in device settings in order to download the app. This is standard for all betting apps, so don't worry.
As for iOS users, find the iOS app in the App Store. Naturally, the installation process is the same as with any other iOS app.
The design of the PointsBet mobile app is very well organized. We liked the fact that you can still use the PointsBet promo code if you register via the mobile app on this betting platform.
You can also access this platform via the browser-based client on your mobile device.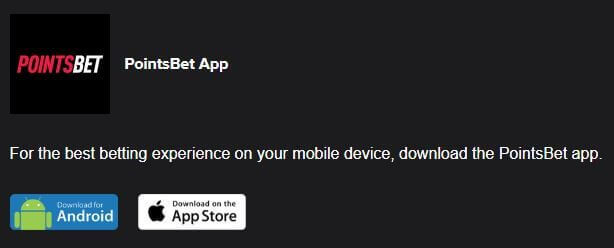 PointsBet Betting Markets
At PointsBet, bettors can benefit from a wide range of markets and are able to place wagers on leading sports like the NBA, NFL, Soccer, Baseball, Ice Hockey, Swimming, Surfing, and Cricket. Learn how to read football odds before you wager.
Some sports that are less known are also featured, allowing one to wager on events like Snooker, Baseball, Motorsports, Boxing, Darts, Cycling, Golf, and more.
With such a large market, there are betting options for every member of the site and the odds are outstanding, presenting amazing opportunities to receive payouts on wagers that are placed.
This site is a bit more limited when it comes to betting options than other sportsbooks as it only supports Spread betting. With spread betting, one can bet a certain amount on the outcome of the event and the amount won or lost can vary.
While there is great market coverage, PointsBet does focus on the NBA market and there are over 300 markets for each game that is played. More than 100 of these cannot be found with any other sportsbooks, making PointsBet a perfect choice for avid NBA fans and bettors.
With NBA bets, one can enjoy betting on player stats as well as multipliers that can back predictions and offer the highest possible leverage. Make use of the great PointsBet promo code to get started with exciting and rewarding spread betting action.
PointsBet has also partnered with the Topgolf recently in order to start offering their betting services across various Topgolf venues in New Jersey.
By using the PointsBet sign up code and claiming their welcome bonus, you can try more of these games than you would otherwise play.
PointsBet Payment Methods
PointsBet uses some of the most popular payment services like Visa and MasterCard.
Unlike many other betting sites that are open, Pointsbet is a sports betting site only, so members will only have to manage a single wallet when they are managing their account or making any Pointsbet deposit or withdrawal. All transactions will be conducted through the sports betting section of the site and with an easy to use process, one will benefit from instant Pointsbet deposits and fast withdrawals when they have earned payouts from any wagers that have been placed.
With some great and trusted Pointsbet payment methods one will always find a secure way to manage their account so they can enjoy all the thrills of points betting at this reputable site. Since Pointsbet does not offer a casino section, there is no need for members to use multiple wallets, so they can easily manage their accounts with a single wallet and conduct all their transactions right through the sports betting cashier.
For more details on deposits and withdrawals, you can check your account settings after finishing the registration process.
Trustly Online Banking Option
In February of 2023, the global leader in Open Banking Payments, Trustly, made a partnership with Pointsbet to offer its users Instant Payouts in the United States. In collaboration with Cross River Bank, Trustly will integrate its tech platform, "Trustly Instant Payouts" into the betting app from PointBet US to enable immediate winning withdrawals inside the app. Sports bettors across the country will benefit from a streamlined payout process thanks to this product.
After the solution is implemented, PointsBet customers will have the ability to withdraw wins promptly upon request, 24 hours a day, 365 days a year. According to Trustly, this will increase customer confidence, satisfaction, and loyalty.
With the help of Cross River's involvement in the RTP (Real-Time-Payments) network, PointsBet customers can now get quick payouts and immediate access to their earnings.
PointsBet Customer Support
If you have any questions regarding PointsBet promo code or any other feature from this operator, you can check their Help page.
There is also a customer support team that can be contacted via the email address or live chat feature.
PointsBet Promo Code Review Conclusion
All in all, this online betting platform has a lot of potentials to become among the leading betting platforms in the US market.
We liked the design and their mobile app support. Customer service is on a satisfying level in comparison to the other operators on this betting market.
You should definitely revisit this review in the near future as we will update it with the latest information from this brand and the PointsBet promo code.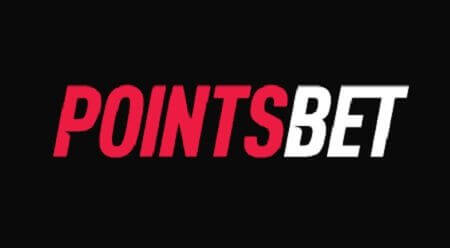 Pointsbet FAQs
How to get your bonus on PoinstBet?
There is no need to enter promo code, just use this link to get Poinstbet bonus in your account.
How to choose your PointsBet deposit code?
The codes we have are on this page for new users to use during their initial registration process. Unfortunately, there are no codes right now to use during your deposits.
How to use PointsBet bonus bets?
Through various offers and promotions, you are able to use this bonus cash as bonus bets. If you lose, it's only bonus money that you lose and your total balance of real money doesn't decrease. If you win, then you need to meet certain wagering requirements to cash out and add to your wallet.
Is PointsBet safe?
Yes, PointsBet is a legitimate online sportsbook. They don't do any illegal offshore banking and they declare a portion of their revenue as taxes (the amount differs from state to state). Rest assured that if you win a wager on this bookie, they will pay out.