The Rams won the Super Bowl 56 against the Bengals! A close game made for an exciting online betting experience.
Now, make your bets online for Super Bowl 57 at these odds. Who will be the next big bet for the 2023 Super Bowl?
Super Bowl Odds 2022-2023 NFL Season
There are already odds for Super Bowl 57. And, those odds are based on the performances of the teams in the 2021-2022 NFL season. Below, you will see two different sets of odds listed for all of the teams in the NFL for Super Bowl 56.
| NFL Team | DraftKings Odds | FanDuel Odds |
| --- | --- | --- |
| Buffalo Bills | +650 | +650 |
| Tampa Bay Buccaneers | +700 | +700 |
| Kansas City Chiefs | +1000 | +950 |
| Green Bay Packers | +1000 | +1100 |
| Los Angeles Rams | +1000 | +1100 |
| Denver Broncos | +1600 | +1500 |
| San Francisco 49ers | +1400 | +1500 |
| Dallas Cowboys | +1700 | +1500 |
| Los Angeles Chargers | +1600 | +1500 |
| Cleveland Browns | +1700 | +1800 |
| Cincinnati Bengals | +1800 | +2200 |
| Baltimore Ravens | +2200 | +2100 |
| Indianapolis Colts | +2200 | +2400 |
| Tennessee Titans | +2800 | +2400 |
| Arizona Cardinals | +2500 | +2500 |
| Miami Dolphins | +3000 | +3500 |
| New England Patriots | +4000 | +3500 |
| Las Vegas Raiders | +3500 | +4000 |
| Minnesota Vikings | +4000 | +3500 |
| Philadelphia Eagles | +4500 | +4000 |
| New Orleans Saints | +5000 | +4000 |
| Washington Commanders | +6500 | +5500 |
| Pittsburgh Steelers | +6500 | +7000 |
| Seattle Seahawks | +10000 | +8000 |
| Chicago Bears | +10000 | +8000 |
| New York Giants | +10000 | +8000 |
| Carolina Panthers | +10000 | +10000 |
| Jacksonville Jaguars | +13000 | +8000 |
| Detroit Lions | +15000 | +14000 |
| Atlanta Falcons | +15000 | +18000 |
| New York Jets | +15000 | +13000 |
| Houston Texans | +20000 | +22000 |
Better team Super Bowl odds in bold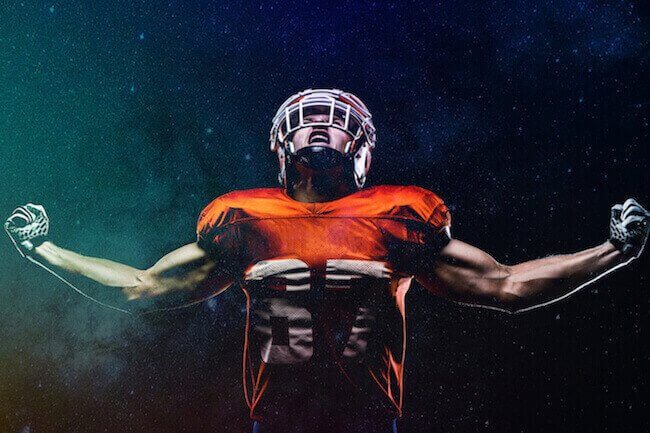 Jump to
Best Online Super Bowl Betting Sites
What's the spread on the Super Bowl?
So, you may be curious to try and place a bet on the point spread. When betting, the point spread is the number of points that bookmakers predict the favored team to beat the other team by. This means you will need to pay special attention to the records of the teams prior to the Super Bowl.
For instance, some predicted the point spread for Super Bowl 2022. This prediction was 49ers vs. Chiefs spread: Kansas City -1.5. So, you can see how accurate that prediction was after the game on Sunday.
The spread for Super Bowl 55 will be announced closer to the actual NFL Championship game. The spread will be dependent on the performances of the teams during the 2022-2021 NFL season. So, once there is more information available, it will be easier to predict the spread for Super Bowl 55.
Super Bowl Predictions: Chiefs or Bills or Bucs?
Now, as you can see from the Super Bowl odds for 2023, there are three favorites to win next year. The three teams that are favored to win Super Bowl 57 are the Kansas City Chiefs, the Buffalo Bills, and the Tampa Bay Buccaneers. As you may remember, the Kansas City Chiefs faced off against the San Francisco 49ers in Super Bowl 2021.
So, it is no surprise that both the Kansas City Chiefs and the Buffalo Bills are early favorites to win the Super Bowl next year. Plus, the Tampa Bay Bucs have the GOAT Tom Brady returning to their huddle.
This means it is highly likely the Tampa Bay Bucs will be one of the teams to beat next season. However, it is still too early to make any big calls regarding the next Super Bowl. So, make sure to keep an eye out next season for any dark horses in the Super Bowl race.
Top App: FanDuel
Top Online Super Bowl Betting Newcomer: PointsBet
PointsBet, the Australian sportsbook that launched in NJ, is top-rated in the industry. They offer great Super Bowl betting odds and awesome promotions for special events like betting on the Super Bowl online.
Plus, the streamlined PointsBet app is easy to use and offers the same great promotions for online Super Bowl betting. Download for iOS or Android and claim the generous welcome offer.
Right now, get two second-chance bets up to $2,000 when you use the PointsBet promo code MAXBONUS. That's bonus cash worth double what you put in!
What are you waiting for? Claim your PointsBet promo code today, check out the latest odds to win, and bet on the Super Bowl online!
Predictions
To start betting Super Bowl online now, you need to know what sportsbooks are predicting before signing up.
Kansas City is the current betting market favorite, with lines that generally hovering around -115.
However, this is by a narrow margin and Super Bowl betting markets only have San Francisco at around +110. Of course, there is some variance between different sportsbooks for online betting, compare FanDuel Sportsbook and DraftKings Sportsbook markets to find the best ones.
Having lost a close AFC game last year, you can expect the Chiefs to be extra motivated and focused going into NFL Championship game this time around. They surely won't want to come this close to a Super Bowl win and come up short two years in a row.
That's not to say that the 49ers aren't motivated as well. But the lack of experience this deep into the postseason gives the Super Bowl betting markets a reason to doubt and this is reflected in the odds. Use this betting calculator to find your winnings from a particular bet.
Championship LVI was a big game to wager on, and it's worth doing your due diligence to make smart bets. Learn more about how to bet on football.
Super Bowl Over/Unders
Over 53.5: -110
Under 53.5: -110
The over unders on the Super Bowl look like they're anticipating a relatively high scoring game. Of course, at this stage of the postseason, teams have highly refined and effective offenses. You won't see either team struggling to convert long first downs and get down the field quickly.
If you want an alternative over under bet on the Super Bowl, you can consider the following:
| Alternative Over Unders | Register to Bet on over under* |
| --- | --- |
| Over 26.5 | -20000 |
| Over 28.5 | -8000 |
| Over 30.5 | -4000 |
| Under 22.5 | +10000 |
| Under 24.5 | +9000 |
| Under 26.5 | +5500 |
*Over under is subject to change.
You can clearly see that the over under predictions suggest a high scoring game. A highly defensive, back-and-forth match with a low score is deemed the least likely outcome; the odds are +10000 that the total score will be under 22.5.
If you think both teams' defenses will step it up at the Super Bowl LV, this might be the best bet to make because your return will be quite high.
Parlay Betting
With Super Bowl parlays, you will be betting on multiple outcomes of the game. Normal parlay betting will allow you to choose multiple games and combine them on a single ticket. With Super Bowl parlay betting, you will choose two bets and put them together on one ticket.
Super Bowl parlays are quite unique since there are just two teams competing. Most bets will involve prop bets on various events that will happen during the game. If the correct combinations are selected, these bets have the potential to generate significant profits. But, to place your Super Bowl parlays, you will have to be quite informed of both teams and all players playing the game.
Top Super Bowl 2021 Parlays
Kansas City (-1.5) & Over (52.5) + 230
Patrick Mahomes as Game MVP (+110) & Tails Coin Toss (-103)
Kansas City Totals (-118) & 49ers to Score First (-110)
Total Interceptions Over 1.5 (+140) & First Touchdown by Raheem Mostert (+600)
Spread betting
Figuring out spreads can always be difficult. Depending on the teams to get in the Super Bowl, you can hope for a close spread (or otherwise). If both teams have high-scoring tendencies and rock-solid defenses, you have your work cut out for you in trying to find a good spread.
Interesting ways to make spreads are making wagers on the 1st quarter spread and the 1st half spread. You're usually dealing with closer margins (because you're not talking about a full game yet) so the outcomes are often easier to predict. Of course, the payouts are less but it's a much more conservative bet.
| 1st Quarter Spread | Register to Bet on over under* |
| --- | --- |
| 1st Half Spread | Bet on this* |
| Chiefs | -116 |
| 49ers | -106 |
| Chiefs | -110 |
| 49ers | -110 |
*Spread is subject to change.
In any case, it is a good idea to look through various online sportsbooks before deciding on a Super Bowl bet. Spread markets aren't published until the sportsbooks have the teams, but it's worth knowing what you are looking for in advance.
Keep in mind that playing against the spread can also be a wise choice. It is the Super Bowl and the teams are very motivated. Without clear favorites, betting against the spread in Super Bowl can sometimes be your best bet.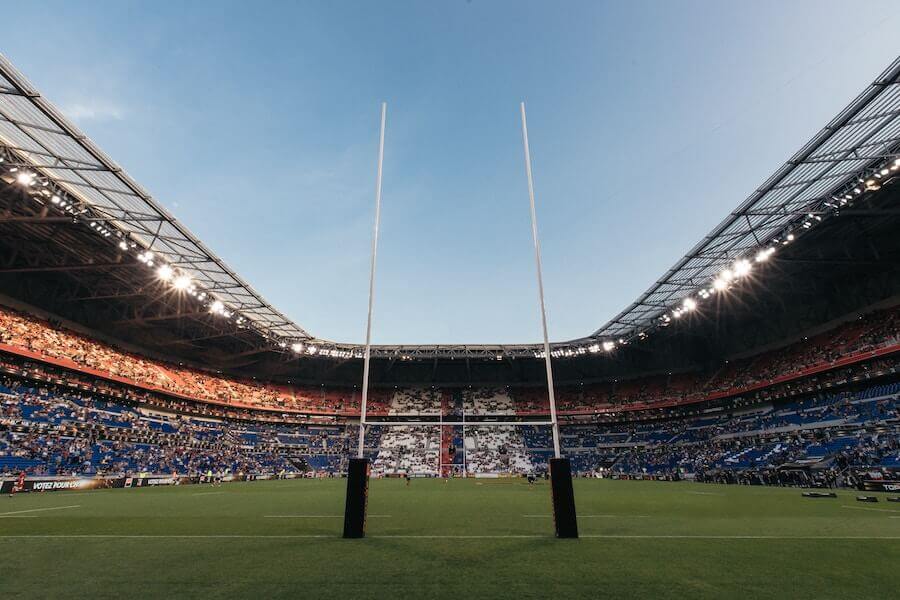 Super Bowl Futures
There are several different types of Super Bowl futures bets available. And the biggest sportsbooks usually offer the widest range of betting options. Let's look at a few of the most common Super Bowl futures bets.
Super Bowl Futures Matchup Betting
This is one of the toughest Super Bowl futures bets to nail, especially early on in the season. This type of bet requires picking each of the two participants in the upcoming Super Bowl. Obviously, sportsbooks will offer matchups between teams from each conference before teams are eliminated from playoff contention.
There are some years where this type of bet could be easier to win than other years. However, the NFL playoffs always seem to offer up some surprises along the way. This type of Super Bowl futures bet could net a huge payday. Remember, that's only if you can correctly predict the two Super Bowl contenders.
Super Bowl Champion
The most popular Super Bowl futures bet is picking the eventual Super Bowl champion. Naturally, there is a ton of action on picking the Super Bowl champion. Plus, this bet opens up the day after the previous champion is crowned.
The odds for this type of bet change almost daily as the regular season unfolds. Generally, the earlier you place this bet, the more money you will have a chance to win. If you are going to place this type of Super Bowl futures bet, you need to check the odds and betting lines daily or weekly. Then, strike when your chosen team has the most value.
Prop bets
Player prop betting is a very good way to improve the entertainment value of a game! These types of bets are for fans who want to bet on more than just the outcome for their online Super Bowl betting experience.
When making a prop bet, bettors are wagering on events that both relate to the outcome of the game and events that have nothing to do with the game. Prop bets ("proposition" bets) are also known as side bets or novelty bets. That last qualifier is important: not only can you bet on small events related directly to the in-game action, but you can also bet on novelties like "will the singer make a mistake on the National Anthem" or "will there be a secret guest at the Halftime Show", which team will win the coin toss, what the color of Gatorade dumped on the coach will be and even if there'll be a wardrobe malfunction during the halftime show – the list is almost endless.
All prop bets on US-based operators will be listed as American odds, negative or positive numbers in terms of $100 bets. A positive number indicates an underdog team, while negative indicates the favorite.
Prop bets depend heavily on the teams that play and what online sports betting platforms set the market.
For the LV Pro Football Championship, it was the Kansas City Chiefs versus the San Francisco 49ers. Check out the below Super Bowl prop bets and odds at the time.
| Player to score a touchdown | Touchdown odds |
| --- | --- |
| Raheem Mostert | -125 |
| George Kittle | +125 |
| Matt Breida | +200 |
| Damien Williams | -135 |
| Travis Kelce | +110 |
| Player to score 2 touchdowns | Touchdown odds |
| Raheem Mostert | +500 |
| George Kittle | +850 |
| Matt Breida | +1400 |
| Damien Williams | +450 |
| Travis Kelce | +650 |
Super Bowl prop bet odds were from DraftKings
MVP Props
Like straight bets, MVP props are perhaps the most straightforward of all prop bets. Naturally, MVP props are simple bets on who will win MVP. They're considered the most straightforward of prop bets. That's because they are related to performance in sport and are an educated guess.
When betting on the MVP, use preferred sports news sites and follow the team throughout the season. Sometimes, MVP candidates can be unexpected. However, a player's performance in a late-season game can change the whole MVP leaderboard in an evening.
QB Props
There are multiple types of prop bets surrounding the QB during the Super Bowl. For example, bets will be available for total passing yards in the game, sacks on the QB, and more. It helps to know a QB's history before you put your hard-earned money on their performance.
QB Props are available for each team. So, bets on the QB of your choice will be available on game day. As always, take the time to follow up on your team's QB and read the sports page on the regular. Sickness and behind-the-scenes troubles have affected QBs more than once in Super Bowl history.
Defense Props
Operators will often have defense and special teams props offered on their websites and apps. When betting on defense props for Super Bowl 54, you're going to be betting on everyone supporting the team's offense. That means kick returns, yards lost by the opposing team, and more.
For example, say an operator offers bets for a safety in the first half. Often, this will be noted as Safety -1H, then the odds listen. If a safety comes out in the first half, that team is likely struggling to hold down their opponents' offense. Therefore, take that into consideration when making defense props and other special teams bets.
In-play betting
The best thing you can do with the Super Bowl is probably in-play betting. It is sometimes called LVe betting.
This means that you have a sports betting app on your phone and are tracking the game and wagering real money on what happens in the game when it happens.
Will QB complete this pass to get the first down? Does the defense stop this important field goal? Will Linebacker break a tackle for a new set of down?
These Super Bowl bets are about what happens as it happens. Observe the development of the market and make your choice. You'll also get instant feedback on whether your bet wins or loses because it's going on in real-time.
How to Bet Online for the Super Bowl
A handful of states have regulated online sports betting that you can participate in if you are over 21 years of age. Place bets on the Super Bowl today, and watch the NFL playoffs.
New Jersey sports betting, Pennsylvania sports betting, West Virginia sports betting and IN sports betting some products you can download to bet on the NFL championship.
FanDuel Sportsbook and DraftKings Sportsbook are some of the top platforms found in various states.
To register at an online sportsbook, follow these steps:
Check which platforms are available in your state.
Open an account with the sportsbook of your choice.
Make your first deposit (and get a welcome bonus).
Open the NFL Futures betting market and place your bet by making a bet slip.
Confirm the bet slip and place your bets on the NFL Championship game.
You can now register with FanDuel or DraftKings to bet on sports in 14 states.
Keep in mind that as the playoffs evolve, the market is likely to change. So make Super Bowl bets just because the market is now open, don't feel pressured! Bet only on things that you think are worthwhile and highly likely to payout.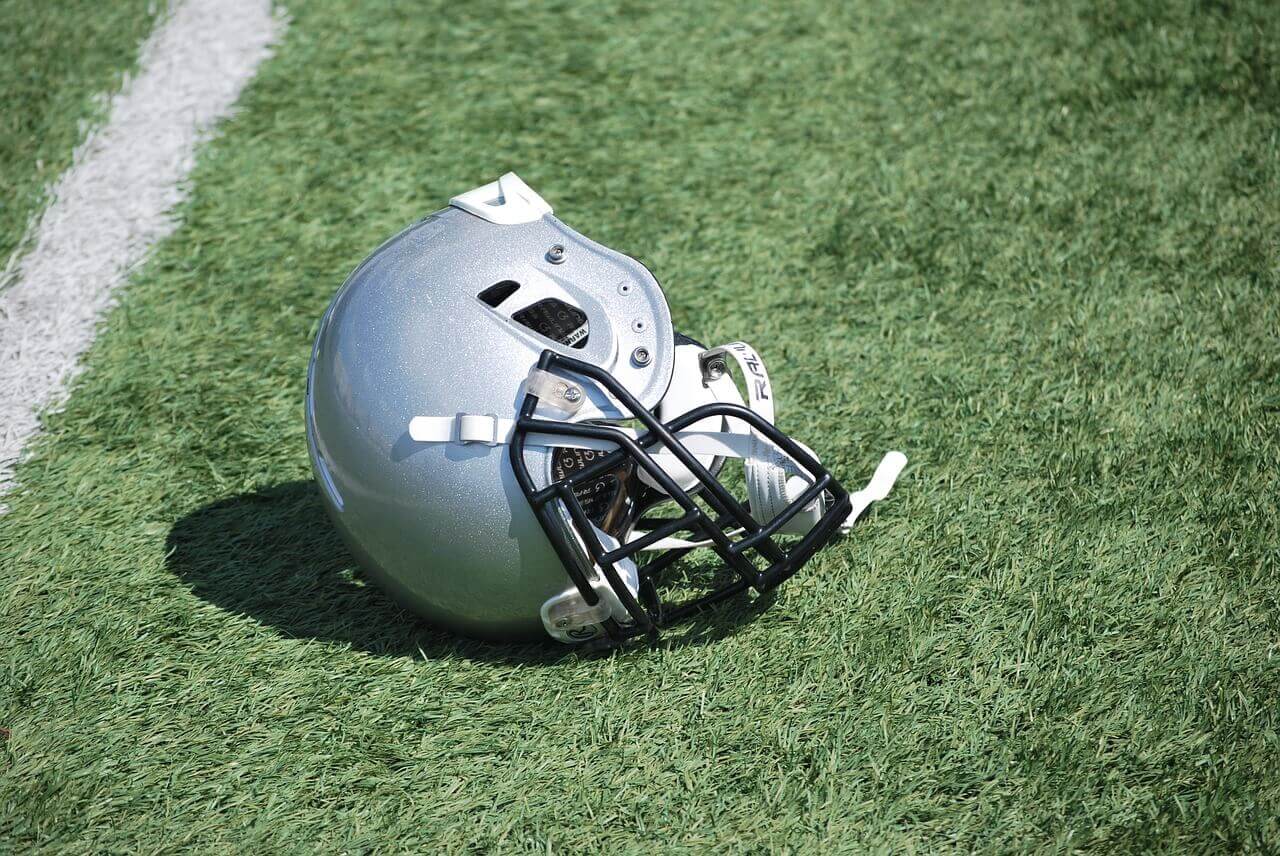 Betting trends
It is always very dynamic when it comes to developing betting markets. Think about what happened last year:
When the Super Bowl betting lines started, the Rams were considered favorites. However, as the market has changed and New England became the preferred choice.
How did that even happen? Well, it changed as more bets were placed. Originally, the LA Rams started as favorites up to a point, but their chances of winning deteriorated as New England performed well throughout the playoffs.
The main reason for this change in Super Bowl odds this year was New England's performance. After winning the AFC division, they played their best games and became favorites.
As you can see, a lot has changed in the world of Super Bowl betting. Betting early is very exciting. But sometimes it's better to wait and see how the playoffs end.
Super Bowl FAQs
Who's playing in Super Bowl 2022?
Super Bowl 2022 was a showdown between the LA Rams and the Cincinnati Bengals.
What team is favored to win the Super Bowl?
Tough call. The Rams were slight favorites to win, by 3.5. Both teams are strong and it's anyone's game.
Where is the Super Bowl in 2023?
Super Bowl 2022 is being played at State Farm Stadium in Glendale, AZ.
What time was the kickoff for Super Bowl 2022?
Kickoff was at 6:30 ET for the Super Bowl in 2022.
What is the best sportsbook for online Super Bowl betting?
FanDuel is one of the best online sportsbook for Super Bowl odds. They offer competitive odds and a great platform, especially on mobile. Bet with FanDuel on Super Bowl Sunday!
Which online sportsbook offers the best Super Bowl promotion?
Again, FanDuel offers the best Super Bowl offer. If you're a new member of FanDuel Sportsbook, get your first bonus bet up to $500! Terms and conditions apply, 21+ in 14 states.
Final Betting Tips for the Super Bowl
If you have a hard time on Super Bowl betting, here are some of the most effective tips that will give you an advantage when betting on the biggest game of the NFL season:
Manage your Super Bowl Betting Bankroll
We all know that it is the last game of the season which doesn't make it any different than any other game ever been played. Make sure that you manage your bankroll by avoiding placing ridiculous amounts of money on the match to prevent heavy losses. It is advisable to only wager an amount of money that you can comfortably afford without facing any financial strain.
Super Bowl line movement is very critical
Because the Super Bowl is a big event, even people with little interest in football will still go for Super Bowl betting. According to the past statistics, many people will bet on Super Bowl favorites and over, this doesn't mean that it is wrong to bet on that only, it is the right play often.
But then, large masses have sometimes lost early, making it an excellent mark for professional bettors to find an advantage against the larger market.
NFL Previous Statistics
It is quite important that you look at how the teams have been playing in the regular season because you can get the idea of how the games might go when Super Bowl betting starts. For instance, you should take a look at how these different teams did against each other against different offensive and defensive schemes to get a rough Super Bowl prediction on which team will be the winner.
Moreover, as you look through Super Bowl stats, make sure you also check the information on players, coaches as well as game plans on the NFL database to get adequate information on online Super Bowl Betting.