Titans Betting
Commercial Content | 21+ | T&Cs Apply
The Titans may struggle this year but in this guide, we will see where the plus points are. You will find out everything you need to know about Tennessee Titans betting – and where the value is.
Contents

Tennessee Titans Picks
Houston Texans
vs
Carolina Panthers
Carolina Panthers -6.50 (AH)
houston started with a big win in the 1st round vs jaguars, but they lost in the 2nd one vs browns -10. on other side, panthers have started excellent in the new season with two wins in a row. today i...
Houston Texans
vs
Carolina Panthers
Over 49.5 points
I expect to see more than 50 points here. Texans lost their previous game 21-31 in Cleveland. Round before they hosted Jaguars and that game was also effective - 37:21. Carolina won both starting matches...
Houston Texans
vs
Carolina Panthers
Carolina Panthers -6.50 (AH)
On thursday night we get a game between one of the worst teams in the NFL and one of the best starters of the season. The Texans were already without their star QB Watson but now they also lost starting...
Houston Texans
vs
Carolina Panthers
Under 40 points
Good evening my fellow bettors here is another great match between Houston Texans and Carolina Panthers . my prediction goes to Under 40 Points at the end of the match . the two have not been scoring...
Houston Texans
vs
Carolina Panthers
Under 45 points
I think less than 45 points could be scored in this match. Both teams have shown the capacity to score many points, although, I predict a relatively slower match here with at least the home team securing...
Titans Betting Picks of the Week
It looks like it could be a difficult year for the Titans this year. Although this is a team that has enjoyed 9-7 seasons for the last three years, that has not developed into postseason success.
Those in the know when it comes to Tennessee Titans betting think that this year will be tougher. But with Andrew Luck announcing his shock retirement recently there is suddenly more scope for some interesting Titans bets.
The Titans do have one of the most difficult schedules in the NFL this year, however. Apart from the AFC South being a particularly tough division, the rest of their games will be a test too.
AFC West and NFC South opponents will be a series of matchups that could end up in some high scoring games. This could mean that beating the spread and over bets in the totals markets could be the way to go. There might not be many predictions for Titans wins but there are still wagers to be made with this team.
Quarterback Marcus Mariota will feel the pressure to bring the Titans on this season. But he has never really fulfilled the potential of his Heisman Trophy past, where he was the number two overall pick in the 2015 draft.
It could be an idea to go under the total win projection for Tennessee this year. After a series of successful seasons, there will be some that believe that will continue. The value odds could be on for the under here.
Check out the latest Super Bowl betting tips!
Tennessee Titans Schedule
The schedule for the 2019 NFL season has now been released so we can chart each team's progress. Here are the games for the Titans.
Week
Date
Kickoff (CT)
Opponent
1
Sept 14
12:00 p.m.
at Denver Broncos
2
Sept 20
12:00 p.m.
Jacksonville Jaguars
3
Sept 27
12:00 p.m.
at Minnesota Vikings
4
Oct 4
12:00 p.m.
Pittsburgh Steelers
5
Oct 11
12:00 p.m.
Buffalo Bills
6
Oct 18
12:00 p.m.
Houston Texans
7
Bye Week
8
Nov 1
12:00 p.m.
at Cincinnati Bengals
9
Nov 8
12:00 p.m.
Chicago Bears
10
Nov 12
7:20 p.m.
Indianapolis Colts
11
Nov 22
12:00 p.m.
at Baltimore Ravens
12
Nov 29
12:00 p.m.
at Indianapolis Colts
13
Dec 6
12:00 p.m.
Cleveland Browns
14
Dec 13
12:00 p.m.
at Jacksonville Jaguars
15
TBD
TBD
Detroit Lions
16
Dec 27
7:20 p.m.
at Green Bay Packers
17
Jan 3
12:00 p.m.
at Houston Texans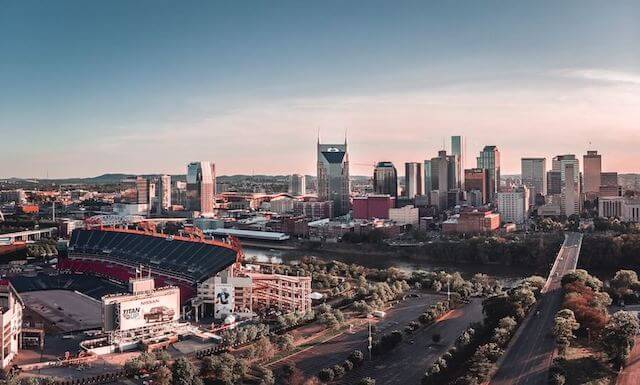 History of Tennessee Titans
The Titans have a rich history in the NFL – but not always as a team in Tennessee. This franchise has a very interesting story. Learn more about all the teams in the league, start with the Miami Dolphins or the Detroit Lions.
Team Creation
The franchise now known as the Tennessee Titans was established as the Houston Oilers and first played in the AFL in 1960 and won the championship games in its first two years of existence.
Best Seasons
As far as the NFL goes, there has not been as much success as those two years in the AFL suggested.
As the Houston Oilers, the team lost two successive AFC Championship games in 1978 and 1979. The team didn't enjoy any more meaningful success until the late 1980s. But it was not until the move to Tennessee at the end of the 90s that the real glory came to this team.
Originally keeping the Oilers name, Tennessee became the Titans in 1997 and immediately made it to the Super Bowl. But the St Louis Rams won the championship game 23-16 and there has not been a lot of postseason play since.
A particularly quiet period ended in 2017 when the Titans lost in the Divisional playoffs. Anyone interested in Tennessee Titans betting should probably avoid the futures markets and concentrate on prop bets and possibly moneyline prices for better value.
Most Famous Players
Although he never played as a Tennessee Titan, Warren Moon is undoubtedly the most famous player in this team's franchise history.
Moon played as a Houston Oiler from 1984 to 1993 and played in eight Pro Bowls while a member of the team. He was the NFL Man of the Year in 1989 and has had his number retired by the Tennessee Titans.
Running back Earl Campbell was another Oiler who is still regarded fondly by fans of the franchise.
In later years the biggest name to play for the Titans is probably Steve McNair. The quarterback played for the Houston Oilers, Tennessee Oilers as well as a Titan and was an AFC champion in 1999. He also made the Pro Bowl three times and was the NFL MVP in 2003.