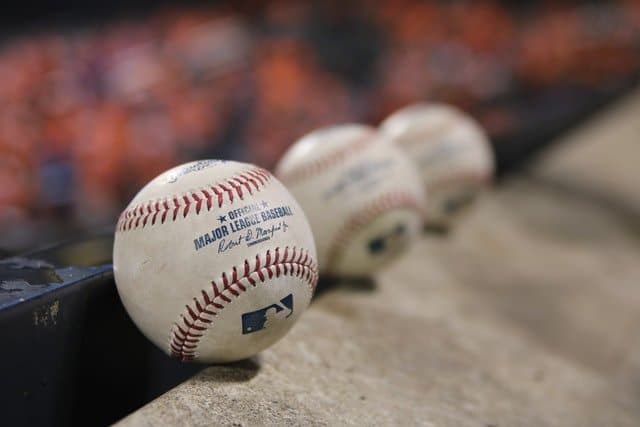 There are a handful of states still scrambling to launch legal sports betting in conjunction with the start of the new NFL season. Arizona sportsbooks look like they are on track. Yet, regulatory issues could cause delays for Connecticut sportsbooks, Louisiana sportsbooks, and Maryland sportsbooks.
One state that is up and running for the new football season is the Wyoming sportsbooks. With all the I's dotted and the T's crossed, legal sports betting in that state officially launched on Sept. 1.
The Wyoming Gaming Commission awarded the Cowboy State's first two sports betting licenses to DraftKings and BetMGM. Both company's mobile sportsbook app are live and accepting bets.
Wyoming joins Tennessee online sportsbooks and Virginia online sportsbooks with legal online sports betting only in the absence of land-based casinos.
One twist in this state is the legal age to wager on sports. In Wyoming, bettors only have to be 18. This is opposed to the 21 or older requirement that is in place in most other legal markets.
Two other US-based operators that have expressed interest in expanding into Wyoming are FanDuel and Barstool Sports. Yet, for the time being, DraftKings and BetMGM will have this market to themselves.
As Chief Revenue Officer for BetMGM, Matt Prevost commented on the launch as follows:
"It's a great privilege to be one of the first operators in the state. We know from other states that a lot of the individuals who are at least somewhat familiar with the idea of sports betting are those that are the early adopters in a given state. Even just a few days of delay can be a negative."
The first legal sports bet in Wyoming was booked by DraftKings. One individual wagered $1.10 on an early college football game.
Week 1 of the college football season coincided with the first full week of September. The 2021 NFL regular season gets underway the following week.
Johnny Avello is DraftKings' Head of Sportsbook. He is looking for Wyoming bettors to gravitate towards locally relevant betting options. There are no restrictions on wagers involving in-state college teams.
Wyoming's legal sports betting industry should benefit from its geographic location. At the present time, four of the six states that border Wyoming do not offer any form of legal sports betting.
Anyone physically present within Wyoming borders can download the DraftKings or BetMGM mobile betting app and legally wager on the games. Avello alluded to the fact that this should give the state's official launch a tremendous boost.
Another big plus for Wyoming is online sports betting in general. In states with both retail and mobile betting capabilities, more than 90% of the betting handle is booked online.
The University of Wyoming should be a very popular betting team in-state. However, school officials are committed to promoting responsible gaming to their students.
Wyoming Athletic Director Tom Burman was asked if the university was open to marketing sponsorships with legal sportsbook operators. The immediate response was "Yes."
Neither DraftKings nor BetMGM have made mention of any collegiate partnerships in the absence of any professional sports franchises in the state.